Tap into your inner sorceress and work your spiritual superpowers with the Pisces Waxing Quarter Moon, says Jennifer Racioppi …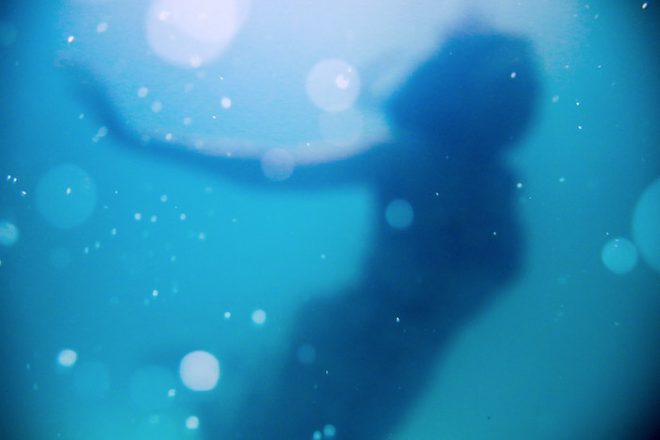 Waxing Quarter Moon :: November 26 2017 :: 12:02pm EST :: 4 degrees Pisces
Get ready for things to feel misty ..
With the Sun in the early degrees of freedom-driven fire sign Sagittarius squaring the Waxing Moon in Pisces, it's a water-fire mixture that makes steam!
Ruled by Neptune (which is also currently in the sign of Pisces and just stationed direct on November 22nd), the Pisces Moon emphasizes emotional expansion and intuitive capacities. In a luscious trine to good luck Jupiter, this amplifies our spiritual superpowers even more.
With a minimal emphasis on earth and air (Pluto in Capricorn and Mars in Libra are our only major representatives right now), things might feel heavy and wet, rather than light and free.
How to leverage this to your advantage? Read on …
>>>
:: The Sun ::
With the Sun in the early degrees of Sagittarius, we may feel called to embrace the spirit of freedom and play. However, given that Mercury, also in Sagittarius, is in his retrograde shadow, and Saturn will be leaving Sagittarius on December 19th, stay cautious and sincere.
The next few weeks will signal massive integration of profound soul truths. You want to be ready to receive (and integrate) them with a sense of ease.
:: The Moon ::
With the Moon waxing toward the Gemini Full Moon on December 3rd, it's essential to use this next week to make progress on goals.
With the Moon so close to Neptune, and Neptune trining Jupiter, manifestation powers are amplified. Stay focused on your intention and connected to your desires. Let your intuition lead you forward; yet, stay prudent, too.
You want to make clear, conscious decisions that you'll feel right about in the upcoming weeks while Mercury travels retrograde. Come December, the winds of change blow hard.
:: The Square::
With the Sun in Sag and the Moon in Pisces, limits and boundaries may feel blurred.
Boundaryless passion is fantastic for developing your spiritual and intuitive intelligence. Yet with Mercury Retro just around the corner, and a dearth of air and earth in the sky, make sure not to get lost in the mist. Lead from your intuitive prowess.
:: The Message ::
This Waxing Quarter Moon screams magic. Yet, it's not unencumbered magic. It's essential to not only stay devoted to your dreams, desires, and manifestations, but to do so with a clear sense of grounding.
With Neptune direct trining Jupiter, and the Moon in Pisces, the cosmos is expanding our spiritual capacity. Embrace the steam, but stay mindful of the potential to lose yourself in the fog.
Let your inner sorcerous lead you forward, and trust your intuition, while planting your two feet solidly on the ground.
For more Moon wisdom or to book a coaching session with Jennifer visit Jenniferracioppi.com. And to learn more about how to work with each Moon phase, check out Moon Club, our community of lunar-loving cosmic change makers!