Dive into this month's medicine for your sign with our Numinous Tarotscopes for March 2019, cast by Bess Matassa. Artwork: Prince Láuder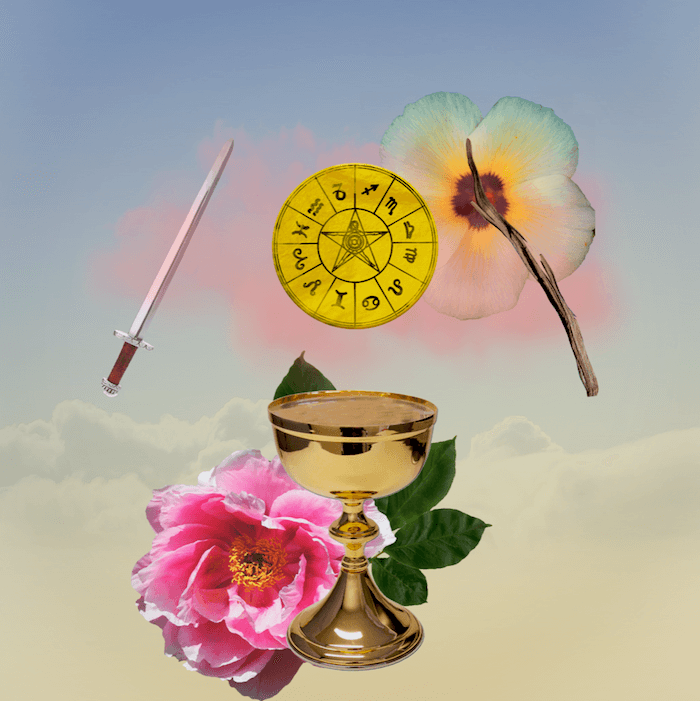 MARCH READING FOR THE COLLECTIVE: The Hermit Rx
The magic of March comes from taking a powerful pause, and challenging our definitions of effort, movement, and speed. Hermit energy asks us to chooses its own pace without apology, and to design our own internal habitat according to highly personal spec. This month, commit to only stepping outside of your carefully-crafted cabin when motion is 100% aligned.  
Ruled by Virgo, this settled and sovereign energy is a potent reminder that it's our birthright to discern and sort, and that no one and nothing should force our hand, not even ourselves. Scented with the sweet solitude that comes just before Spring explodes into being, the month ahead invites us to find mini-retreats even as we're moving forward, and to pen a personal love letter to all that we're poised to grow …
Read on for the card, mantra, and cosmic audio reading for your sign!
///
PISCES or PISCES RISING: The World Rx
March Mantra: Perceived limitations feed my liberation.
///
ARIES OR ARIES RISING: Ace of Swords 
March Mantra: New tales begin on consciously cleared ground.
///
TAURUS OR TAURUS RISING: 4 of Wands Rx 
March Mantra: I need no excuse to fully celebrate.
///
GEMINI OR GEMINI RISING: Knight of Cups 
March Mantra: Majestic movement is always an option.
///
CANCER OR CANCER RISING: 4 of Pentacles 
March Mantra: Shoring up my boundaries fortifies my inner channel.
///
LEO OR LEO RISING: 8 of Swords 
March Mantra: Shifting old storylines creates infinite space.
///
VIRGO OR VIRGO RISING: Ace of Wands 
March Mantra: I have every right to follow my own passionate heat.
///
LIBRA OR LIBRA RISING: Hanged Man Rx 
March Mantra: Letting myself be in process illuminates the destination.
///
SCORPIO OR SCORPIO RISING: 5 of Cups Rx 
March Mantra: Every feeling on the spectrum deserves to be felt.
///
SAGITTARIUS OR SAGITTARIUS RISING: Queen of Cups 
March Mantra: Exploring my sensitivities is a precious strength.
///
CAPRICORN OR CAPRICORN RISING: The Sun 
March Mantra: I come fully alive when I let my distinctive flavor come forward.
///
AQUARIUS OR AQUARIUS RISING: 10 of Cups Rx 
March Mantra: Softening towards what's sweet releases what's ready to go.
///
Learn more about Bess and her work and check out all her personalized Astro + Tarot offerings HERE.