Naz Onderoglu of Williamsburg's new global style hub Soot & Tusk gets the spiritual scoop on Ilgin Utin's India Trippin' collection. Because it's always about the journey…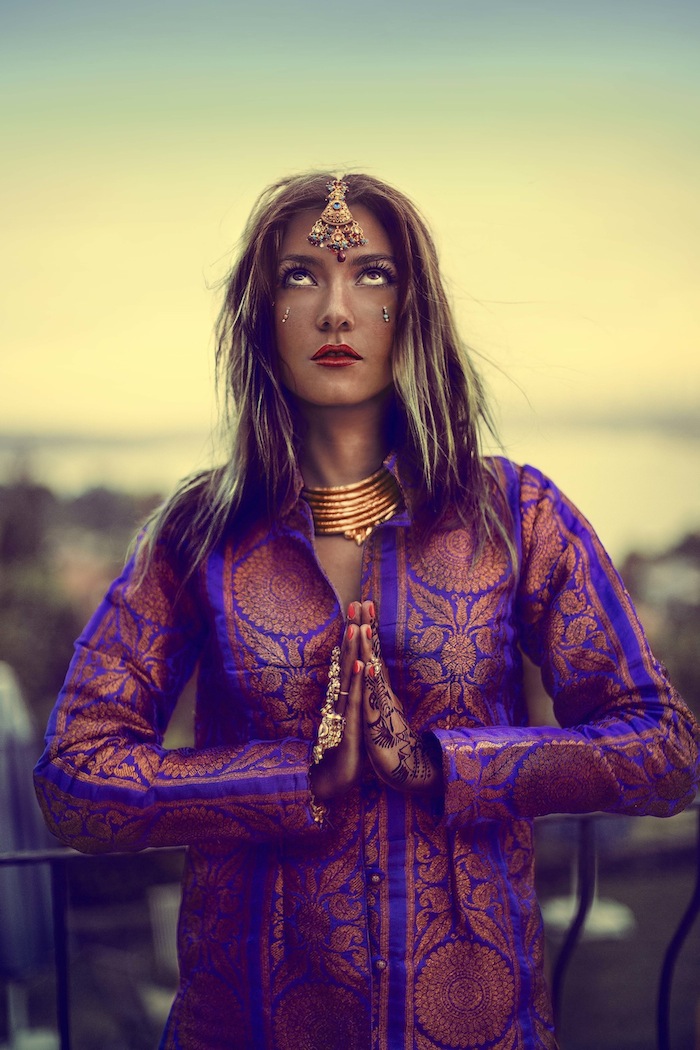 If an open door beckons to you, please stumble in. On a recent stroll through Williamsburg, BK, we did exactly that, and soon found ourselves in fashion heaven – aka Soot & Tusk, a new boutique bursting with cool creations from independent designers across the globe. Founders Naz, Noyan and Veranika are as international a line-up as the clothes that lines the racks, and leads come from everywhere; "we travel, ask our friends or search all over the internet to find like-minded labels. So spread word, we're looking for new designers all the time!" says Naz.
Designers like Ilgin Utin, whose incredible India Trippin' collection is featured in this post. Erm, obsessed much? We asked Naz to reach out to Ilgin (modelling her own designs here) to get the inside scoop…
When were you last 'India Trippin'?
"I spent four months in India this winter, searching for what money can't buy and finding my lost spirit, which it's easy to forget about in my Western life. I had come to a point where I'd lost all interest in material life and my career goals had become meaningless. I realised I had been living in future, not in the moment, and my India trip helped me reconnect with the 'now', as well as my creativity."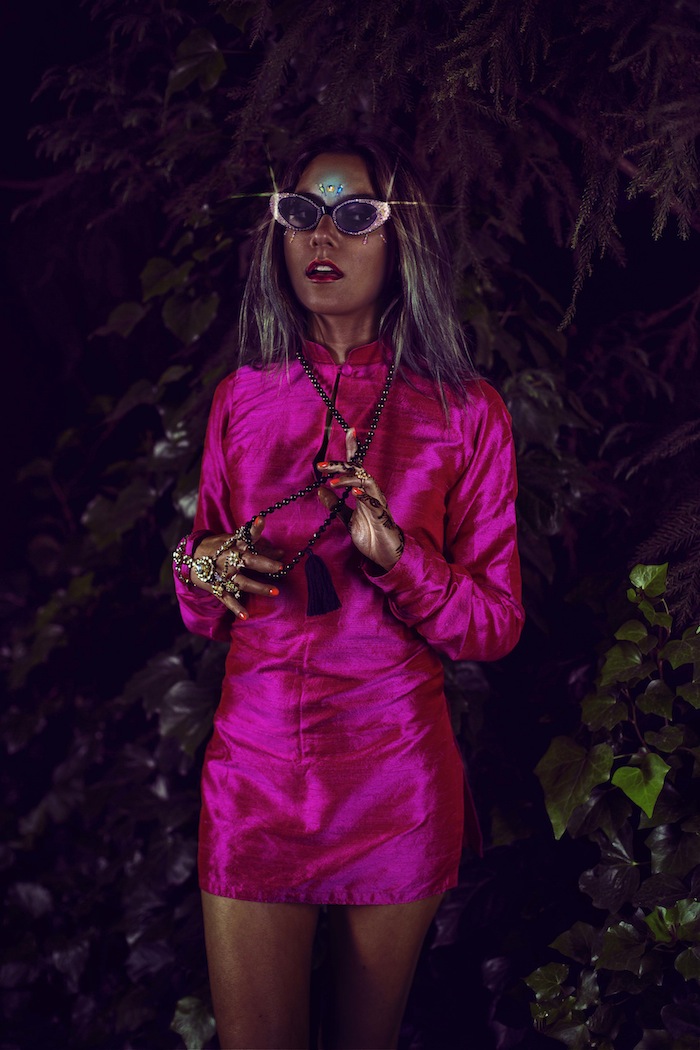 How does the country inspire you as an artist?
"Initially it helped me remember the artsy mood of my childhood, but I also found a spiritual connection there which made everything meaningful again and I came to a conclusion that I had to integrate my spirit with my material work. In India, the colourful, fancy and extravagant material expressions are reflections of inner beauty, infused with this ancient, immortal culture of imagination. Seeing real people applying this creativity in their lives, I also figured out that you don't need to do any research on the internet to be able to understand everything."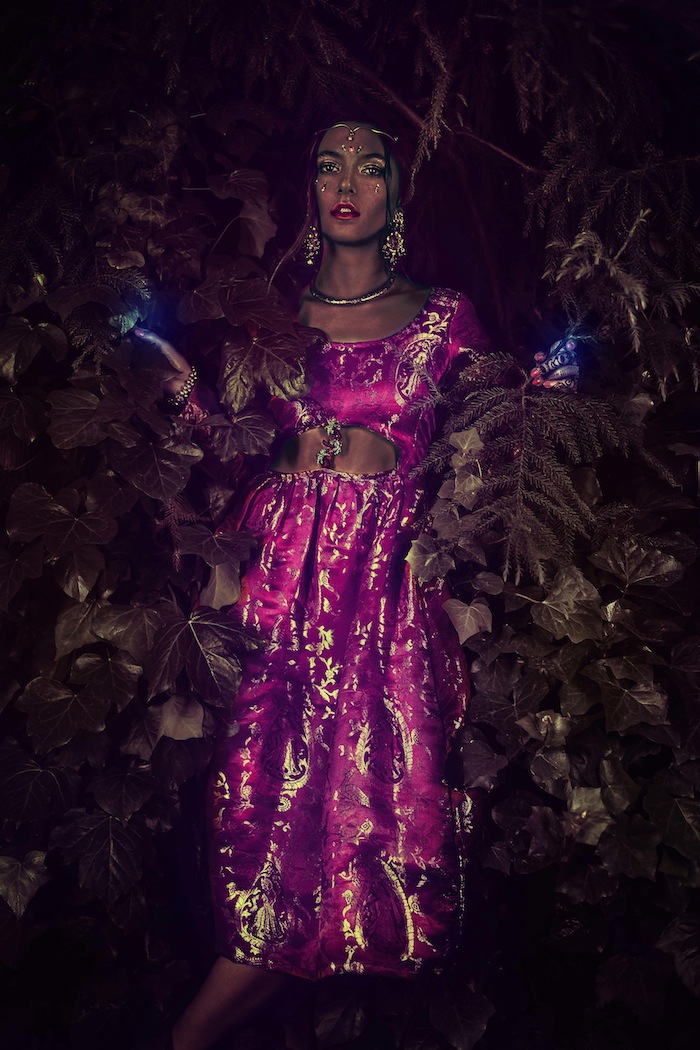 What's the most mystical experience you had there?
"I had this foresight that I'd find a guru who will lead me on a mystical tour to unknown places and states of minds. But it wasn't about this. There was no big mystery, I simply felt more grounded and connected to nature, as well as the consciousness that we are all a part of.
Really, no stories?
"Well okay. I was traveling alone in Coorg following my passion for spices and herbs, and I ended up staying on a mountain homestay with a local family. When I met the guy he told me I was the only Muslim traveller that had ever come there, so he was so excited to introduce me his family. I went their 100-year-old house on the mountains, where there were no neighbours, only nature. On meeting his amazing family, I ended up stayed there for a whole week as they insisted.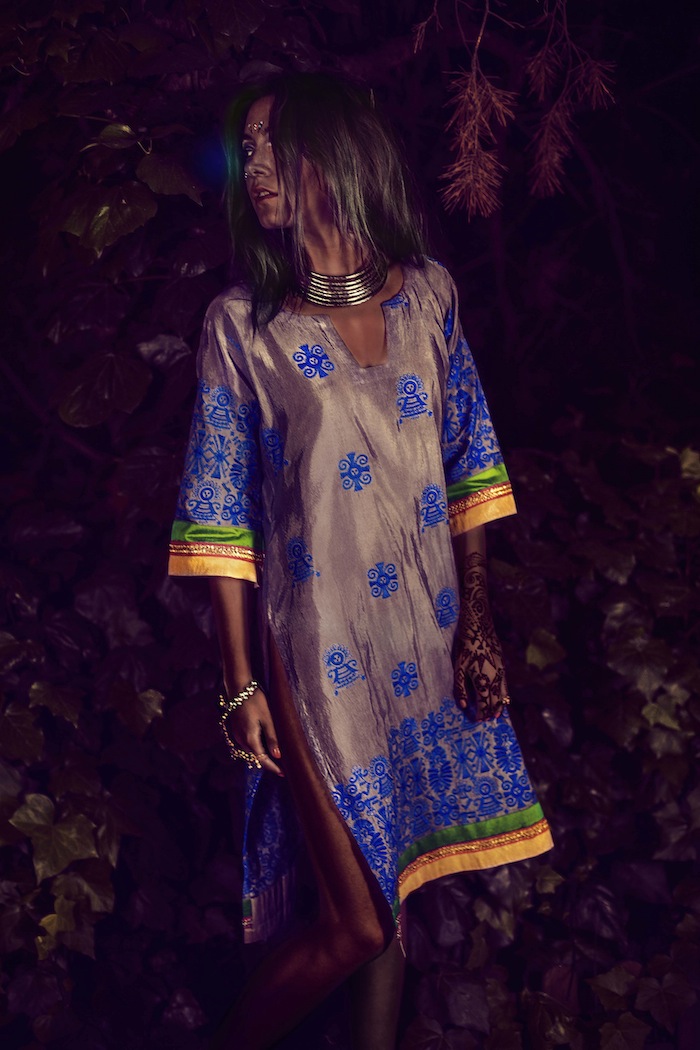 "I quickly fell into remote village life, speaking Hindu with the mother, being a sister to his son. At nights we had deep conversations about life, and he would tell stories which were basic and pure, but also so illuminating. Of course, he didn't know I was in a search of guru, but he told me 'you can stay here as long as you want, we don't expect anything in return you, but take me as your guru!' This made me understand that everybody is a guru, from whom I could learn self-realization."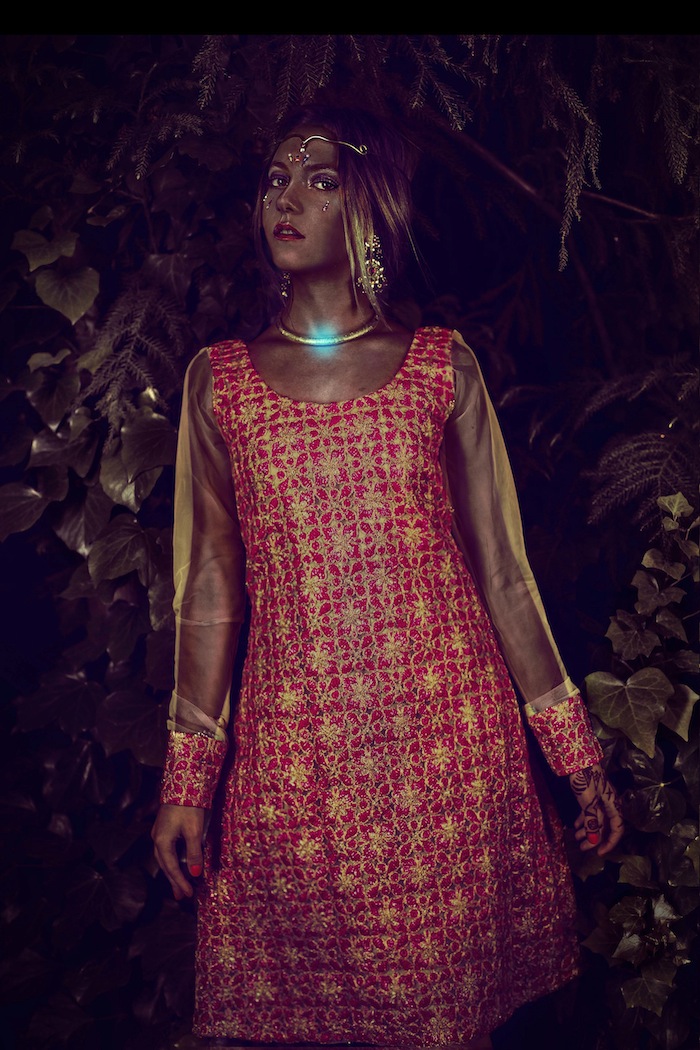 Describe the woman you are designing for – who is your muse?
"A woman with lots of confidence, with no hesitations and who doesn't want to hide in the crowd. She likes to be noticed, but she shows up as her inner self, her child spirit. She is very much optimistic, colorful and enjoying life. I don't have muses, but imaginary characters that I design for. She's the woman that I want to be."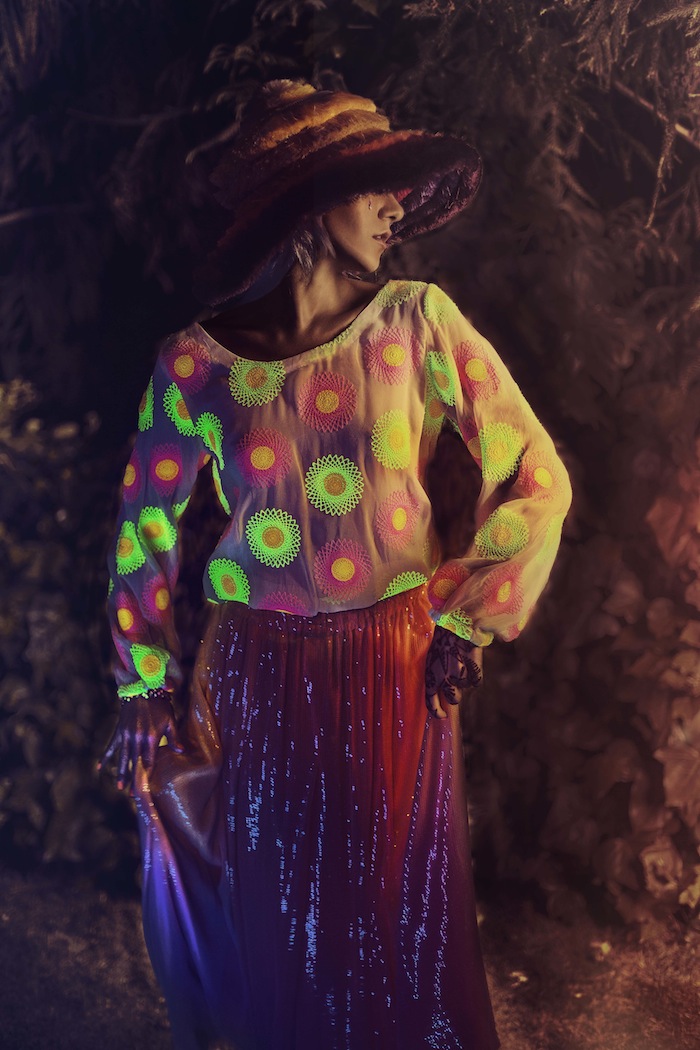 What's your astrological sign, and how does it help define your aesthetic?
"I'm an Aquarius, and I think defines my personality, my lifestyle and my mentality. I believe I am really creative, free spirited, independent, reliable, outgoing, sophisticated and individual because of my sign. I know I born this way. My aesthetic is something I've developed by visiting and experiencing so many different cultures, and I'm always in progress and expanding my vision."
Getting dressed in the morning, what's your 'fashion mantra'?
"I never prepare my clothes the day before. So my mantra is; 'put on your mood!'"
For more information about when Ilgin Utin's India Trippin' collection will be available contact [email protected]