The 2018 Sagittarius Waxing Moon marks a powerful moment for reflecting on our truth and realigning ourselves with soul-centered growth, says Jennifer Racioppi …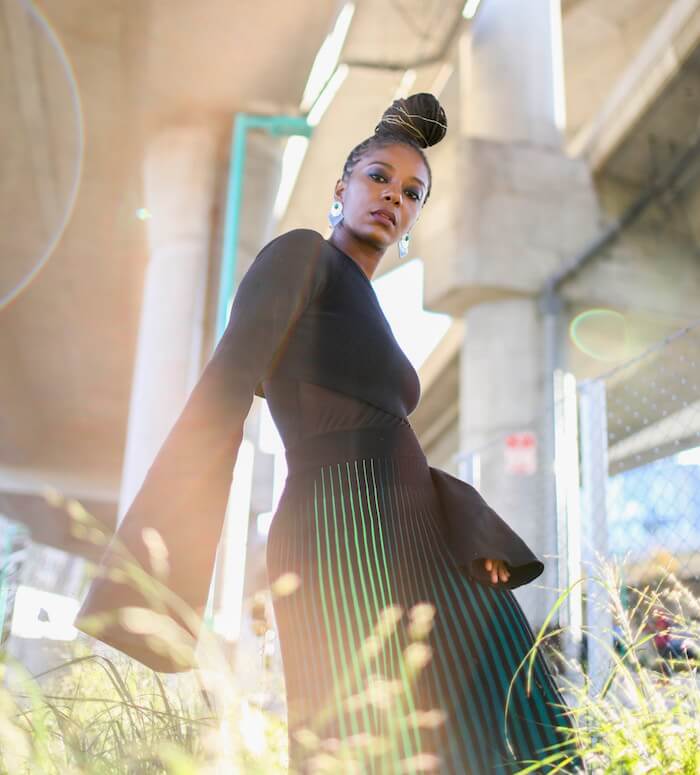 Waxing Quarter Moon / September 16 2018 / 7:14pm EST / 24 degrees Sagittarius 
As we quickly approach September 22nd's Fall Equinox, the 2018 Sagittarius Waxing Moon asks us to explore our freedom and truth (without throwing in the towel on our goals).
This Waxing Quarter Moon boasts a mix between super friendly transits and those that midwife deep soul level truth. This halfway point between the Virgo New Moon and the upcoming Full Moon marks a potent moment to check in with ourselves.
///
//The Cycle//
This Waxing Quarter Moon brings our attention to intentions set with the Sagittarius New Moon back in December 18, 2017. Think back to the end of 2017; what heartfelt prayers did you solicit the divine to support you with? What soul-driven goals did you set for yourself? This Waxing Quarter Moon shines a light on the growth and progress you intended for yourself since the close of 2017. As we quickly approach the Autumnal Equinox, and the Sun's entrance into Libra, let this Waxing Quarter moon support you in reflecting on how far you've come this year.
///
// The Transits //
At the time of the Waxing Quarter Moon, Jupiter, the ruling planet of Sagittarius, makes a sextile to both Mercury and Pluto. The bestower of good luck and growth, Jupiter imbues our minds and deeper psyches with illuminated thought— should we choose to listen. Score!
However, on the challenging side of things, Mars at 1 degree of Aquarius squares both Venus and Uranus who find themselves in a massive tug of war! Ouch. With Mars approaching an exact conjunction to the South Node of fate and destiny, old patterns get activated that attempt to derail your growth and progress. Be aware. Do not fall for fools' goals. Watch out for digressions and backward slips, and keep evolving forward.
///
// The Square // 
With the Virgo Sun at 24 degrees squaring the Sagittarius Moon, the need to break free battles a sincere desire for order. Virgo season, after all, asks us to get our ducks in a row, and to imbue our life with a deep devotion to our dreams and deep sense of discipline. Yet with the lunar energy, which connects with our core emotional needs, traveling through the sign of freedom, it's kind of like we want to give the middle finger to discipline and structure in the name of fun and freedom.
Remember, with Mars quickly approaching the South Node of past karmas, old patterns and behaviors reach out like an ex wanting to rekindle a romance in service of a good f*ck. Don't get sucked in! 
///
// The Opportunity //
Use this Waxing Quarter Moon as a point of reflection. Look back to the December 2017 Sagittarius New Moon and check in on goals set then. How are you doing thus far in 2018? With the Equinox right around the corner, let this Waxing Quarter Moon support you to ready yourself for Fall. With Mars quickly approaching the South Node of past karma while squaring Venus (in her retrograde shadow) and Uranus in Taurus, now's not the time to regress. Be free but don't sabotage. Let your evolution lead you forward.
For more Moon wisdom, or to book a coaching session with Jennifer visit Jenniferracioppi.com.