The energy of Sagittarius Full Moon is here to encourage you to go out and have fun. So step outside of your comfort zone, and see what the Universe has in store for you, says Hannah Ariel…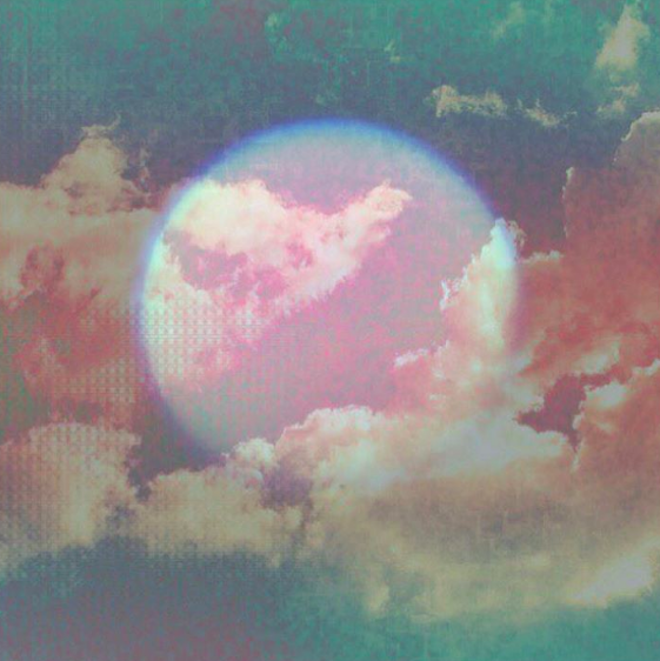 With the Sagittarius Full Moon, we're turned on and tuned in to our inner visionary; the archer that shoots beyond the Moon, the courageous voice that resides within, reminding us that we are always on a journey—and we that have what it takes even when we think we aren't "getting it" or we are "missing the point." When we feel challenged from all ends of the spectrum.
Sagittarius tells us to keep it up, keep going—because there's something here for you. With the Sagittarius Full Moon, there is a heightened awareness of how we are experiencing (or lacking) the faith that is totally necessary for us to keep going, keep reaching. And it certainly hasn't been an easy ride lately.
The energy of the May 6 Taurus New Moon dealt with the grounded, earthly facets of our lives. It inspired a manifestation process that has asked us to take it easy, one step at a time, and amid a myriad of retrograde energies that have thrown us emotional curveballs left and right. The sagittarius Full Moon is here to lift our spirits in the face of hard work, emotional work, and spiritual work.
It there's one thing to know about the Sagittarius Full Moon, it's that your your willingness to keep your head high and your eyes forward is required; that your confidence, your inspiration, and your vision is truly essential. This moon needs you to work yourself up to a state of full-fledged faith in whatever project you are currently involving your energy with.
Because chances are, with four planets still in retrograde, you may still be riddled with some doubts—doubts that are keeping you from fully giving yourself over to the manifestation process and getting what the Taurus New Moon in Taurus signified you truly want and need from this cycle of energy.
So here we are, May 21, just a day after the Sun enters Gemini, with the moon reaching its peak fullness on the very first degree of Sagittarius—making an EXACT conjunction with MARS also in Sag. This signals an awakening, since there is a "fighting spirit" to this degree. According to Dane Rudhyar, the first degree of Sagittarius reaffirms our capacity to remember previous achievements in the face of adversity, even achievements experienced by past generations. There is something seriously spiritually uplifting about this degree!
Just imagine, for a moment, that at this point in your journey you are being supported by the visions of your ancestors—all the people that came before you to help bring you to this point in time to do what you came here to do. This first degree of Sag, where the full moon and Mars retrograde will meet, "implies a special kind of fire that burns the now to build a greater tomorrow. It is future oriented—refers to the very power implied in the process of civilization—the perpetuation of the spirit of struggle," writes Rudhyar.
If you feel like you've been struggling, know that you're so not alone; and that you are about to be SO empowered by this Sagittarius Full Moon!
At this time, also keep in mind the power of being connected to other people. With the Sun in Gemini, we may be reminded how some of the most incredible opportunities arrive when we just get out there and mingle with the whims of the Universe, when we aren't afraid to let go our way of doing things, when we step outside ourselves, and communicate our process and ideas with friends and neighbors.
The energy of this Sagittarius Full Moon feels like the friend who encourages you to go out to 'the party' with them, even when you're not 'in the mood'—only to go on ahead, and find exactly what you've been looking for to help you in your process. The invitation now is to experience opportunities seemingly MEANT for you that you'd never have stumbled across if you hadn't listened to the voice that said: "c'mon, it'll be fun!"
Also, as a reminder, lucky Jupiter went direct at the beginning of this cycle, another reason to get that bright-eyed optimism back online. Sure, Jupiter is also squaring Saturn retrograde in Sagittarius, confronting us with our capacity to remain optimistic even in the face of limitations. But you've got nothing to lose by staying positive. Jupiter goes forward as Saturn moves backward, so instead of looking to where things went wrong in the past, have faith and look to where things are going right.
If you've been honoring your Taurus New Moon intentions and have been carefully plodding away at a task, this could be your big breakthrough—or a reminder of how much others are there for you, whatever your manifestation mission may be. What began with a material outlook may very well reveal a whole new spiritual understanding of what you are capable of as a human being among other human beings.
Look for events around this Sagittarius Full Moon to show you where you need to give yourself an extra push forward, or find a friend to remind you: "c'mon it'll be fun." It's Sagittarius, after all!
To book a personal reading with Hannah Ariel email: [email protected]