The message of the 2017 Aries New Moon is to streamline, get excited and leap into action, says Sandra Sitron…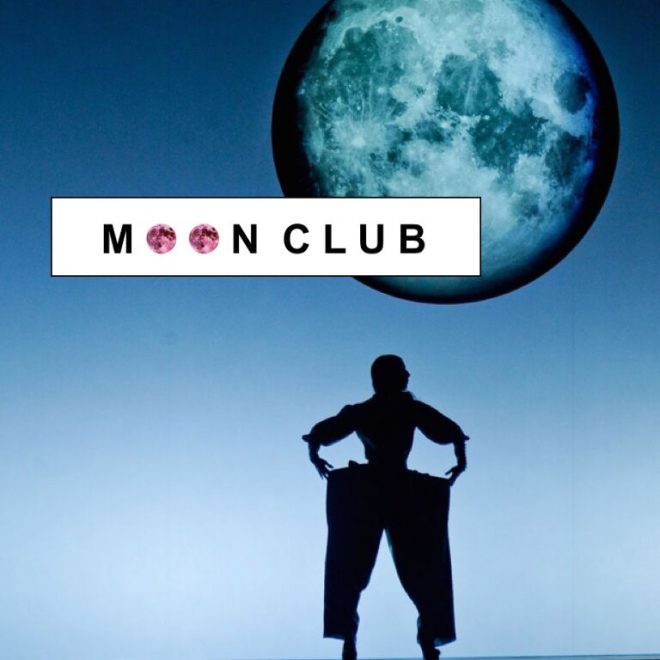 New Moon :: March 27 2017 :: 10:57 pm EST :: 7 degrees Aries
Do you remember what excitement feels like? Do you remember what anticipation feels like? This is the energy of the 2017 Aries New Moon. She whispers, "Ready?" But not into your ear. She whispers into your heart. And the question builds there like a drumbeat, until it pounds along in tempo with the rhythm of your spirit. And suddenly, you know you are. Ready.
March 27 brings us a New Moon in Aries. The New Moon is the time when the Sun and the Moon join together. The Moon does not reflect the Sun's light from this angle, so the Moon is dark. In the darkness, we ready ourselves for the next stage of growth by planting seeds of intention.
As the first sign of the zodiac, fiery Aries symbolizes the new seed. Aries is the grand initiator of the Zodiac. It all begins with Aries energy. In the beginning of our lives, when we are babies, our only responsibility is to be ALIVE. This is the Aries life stage. I like to describe Aries as the baby's first cry. That sound is the assertion of Self into the world. "I am here!" Aries' work is to live, lead and act.
This energy is coming in strong at this New Moon with five planets grouped together in Aries. This brings exciting creative possibilities. We can harness this energy to know ourselves better. We can become leaders and producers in a completely new way. And yet, there can be a proliferation of aggression or rashness as well. To maintain your balance stay actively engaged and present. Watch your thoughts. If things are making you angry, find out why. Can you choose a different thought?
The 2017 Aries New Moon makes only one major aspect, a conjunction to Venus in Aries. To me, this signifies simplicity and focus. The overall feeling of the 2017 Aries New Moon is that it's time to bathe in your own fire of purification. It's possible that you've been processing, working, holding, and storing. As this new energy comes in, see what you can burn away. Notice what you no longer need. Clearing and purifying yourself in this way will make you ready for action. Imagine yourself ready to take on the world totally unencumbered.
How to do this? You may try meditating to clear out and simplify your thought patterns. Breathwork, shamanic practice, crystal bed healing, reiki, or acupuncture to energetically clear. Exercise to clear yourself physically. Feel your feelings to clear yourself emotionally. Use all of this as momentum to help you spring into action.
Let yourself become energetically, mentally, physically, and spiritually refreshed. This will allow you to surprise yourself with higher energy levels. Meditate on how you are ready to lead. Make yourself more free. Assert your individuality. Define yourself. Make strong choices and take action.
>>>
New Moon Conjunct Venus in Aries
Fire at sea.
Normally, Moon conjunct Venus is liquid love. It's love in all of it's facets, love for self, friendship, love for family, and passionate love. And this love expands and crests on the sea of lunar emotion like a tidal wave. And yet, in this scenario, Venus is slightly uncomfortable in Aries. She hasn't quite got her groove on, and it can make her a little bit angry. There's a fire on the water. Keep tabs on Venus in Aries to make sure she doesn't become passive-aggressive. Give her gentle nudges to remind her that being defensive isn't going to get her anywhere.
But do allow your passion to rise with the 2017 Aries New Moon. Get yourself in a fiery, loving mood. Take yourself out of your comfort zone to love even harder. Declare it. This is a great time to affirm to yourself that you are worthy. You deserve.
>>>
Use the questions below to dive deeper into the lessons of the 2017 Aries New Moon. For a more accurate reading, calculate your chart for free here and see what house holds 7 degrees Aries…
Aries or New Moon in the 1st house
What project do you need to begin this year? What are action steps you can take now to get the wheels in motion?
Taurus or New Moon in the 12th house
How can you more actively connect with your intuition? This post could help you find new ways.
Gemini or New Moon in the 11th house
What can you do to build your network? Challenge yourself to take some action steps.
Cancer or New Moon in the 10th house
What are five risks you can take in your career? What kind of expansion might taking these risks bring you?
Leo or New Moon in the 9th house
Write "I should" on a piece of paper, then write all the things you "should" do. Now change "I should" to "If I wanted to, I could." Does this change give you more freedom?
Virgo or New Moon in the 8th house
What are you willing to release? Write it down. Burn the paper.
Libra or New Moon in the 7th house
How can you love more passionately? How would you express your love for another if there was no risk of rejection?
Scorpio or New Moon in the 6th house
What new healthy habits are you ready for? What area of your life feels toxic and how can you purge this?
Sagittarius or New Moon in the 5th house
What new creative practices will you put into action now? When do you feel most in your "flow"?
Capricorn or New Moon in the 4th house
Do you feel safe enough to be yourself? Why not? What do you need to experience more safety, comfort and nurturing?
Aquarius or New Moon in the 3rd house
What do you need to be thinking about in a new way? Arrange to meet up with a friend who always gives you new ideas.
Pisces or New Moon in the 2nd house
What risk would you take if you were completely confident it would all work out perfectly?
Want more wisdom? Book a reading with Sandra here.