Love-centered astrology, meditation into the heart space, water ceremony, creative writing, crafting, sharing, and play…it's our first Numinous retreat! And an invitation to Re-write Your Love Story.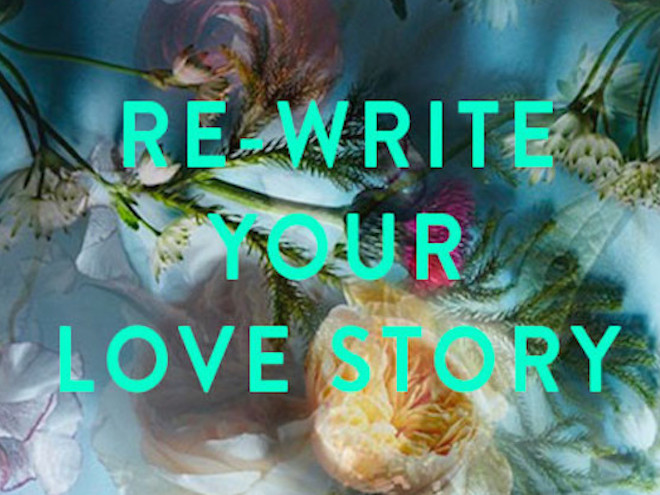 Friday, July 15th- Sunday, July 17th
The Numinous Presents :: Re-Write Your Love Story
A Holy F*ck + The Temple of Venus Women's Retreat
Location: Maha Rose North – Catskills, Upstate NY
Love, dating, sex, partnership: where do you stand on these Venus-rules issues? What are the stories you have inherited and internalized about love, and how would you like to re-write them?
Join Numinous founder Ruby Warrington, with contributors Alexandra Roxo and Elyssa Jakim, for a weekend of discovery and creativity tailored toward telling your True Love Story. During this magical weekend, we will delve into our femininity and sensuality. We will release old wounds that may be blocking us from getting the love we want, to manifest the love we do want. We will balance our career driven warrior women with the open-hearted goddesses we are.
Think: love-centered astrology, meditation into the heart space, water ceremony, creative writing, crafting, sharing, and play.
Read on for the actual schedule…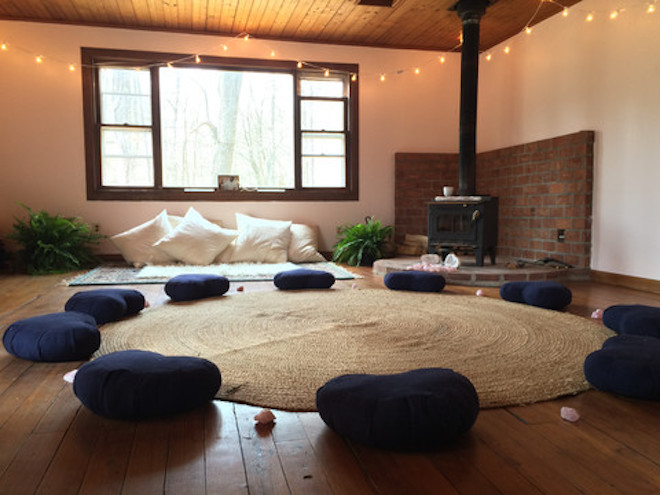 :: FRIDAY ::
3:30pm – 5:30pm: Arrivals.
6:00pm – 7:00pm: A Welcoming Feast and meet & greet.
7:30pm – 9:45pm: Workshop 1 HELLO HEART. Let's get real about where we're at with sex and love, setting our intentions as individuals and as a group. An open discussion and sharing circle with live coaching, led by your guides for the weekend.
:: SATURDAY ::
7:30am – 8:00am: Morning Angel Meditation led by Alexandra.
8:30am – 9:30am: Breakfast.
10:00am – 12:00pm: Workshop 2 RE-WRITING OUR LOVE STORY led by Ruby. What are the fairy stories we tell ourselves about love? What are the myths about romance and dating that we've absorbed, both individually and as a collective? And what fantasies have we bought into about what it means to be a sexual woman? In this workshop we will delve into our birth charts, using storytelling and journaling exercises to excavate these often limiting beliefs, examine how they may have shaped our love story to date, and re-write the script of a more authentic, fulfilling, and heart-centered future love story.
12:30 pm – 2:30 pm: Lunch & personal Time. Journal. Lay in the grass. Sing in the woods. Cry. Be.
3:00 pm – 5:00 pm: Workshop 3 DO IT LIKE A DOLPHIN led by Elyssa. Lemurian water ceremony with mermaids and water fairies in the nearby lake. BYOB. (Bring Your Own Bikini)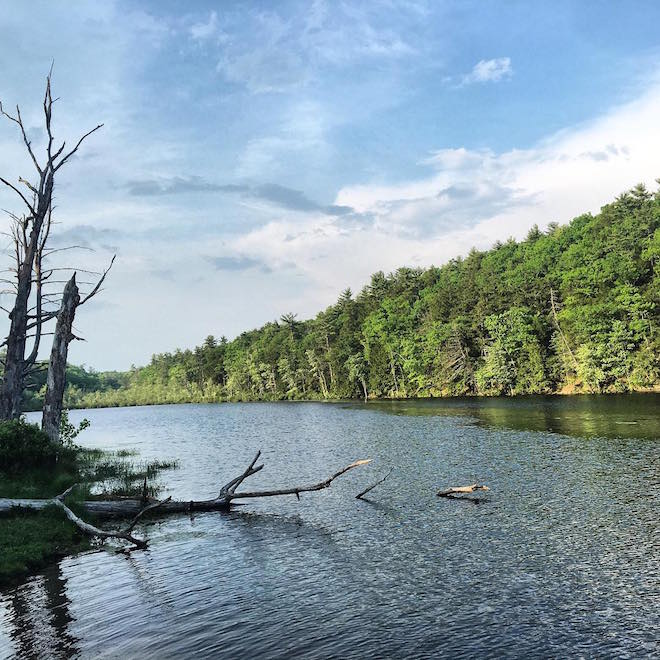 6:30 pm – 8:30pm: RITUAL DINNER aka PRIESTESS FEAST There was something to the way the Greeks and Romans did it. Though we won't be communally purging this time, we will be lighting candles, wearing beautiful dresses, and ceremonially celebrating together.
8:30pm – 10:30pm: Workshop 4 HEART 2 HEART RITUAL led by Alexandra. Let's get deep into what's holding us back, clear some shit out and hold space for release and clearing in the heart and womb space. We will work with the Mother Mary and Mary Magdalene energies and archetypes, balancing our own polarities of Divine Feminine energy. Ending with a burning ceremony.
:: SUNDAY ::
7:30am – 8:00am: Morning Angel Meditation led by Alexandra.
8:30 am – 10:00am: Workshop 5 GET WHAT YOU WANT We've talked to our hearts and our wombs, we've the cleared old stories out. Now what? Let's manifest our true heart's desires, and and cultivate our sensual sides. This workshop introduces concrete tools for manifesting true love and partnership to incorporate into your daily practice. Followed by live coaching.
11:30 am – 1:00 pm: Workshop 6 FAIRY BRUNCH A date with your inner Wood Nymph
led by Elyssa. We will call in our fairy spirits to bring sexiness, play and fun to our love lives
over brunch!
2:30pm – 3:30pm: CLOSING RITUAL We will pull our energies together to seal the deal, sending our prayers into the earth and heavens with a candle that we can all take home.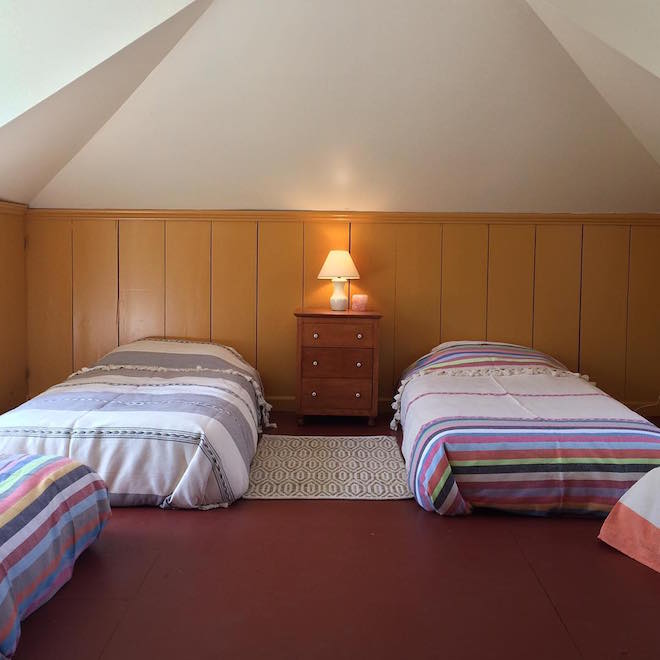 :: PRICING ::
Retreat with all meals and two nights lodging | $640
Retreat with all meals and camping | $600
Retreat with all meals | $520 (guests to arrange own accommodation)
Sign-up online here. EARLY BIRDS! Book with a friend before June 17 and both receive a $50 discount. Installment payment plans are also possible—please contact Maha Rose to inquire on: [email protected].
:: BIOS ::
Ruby Warrington is a writer, curator, creative consultant, and founder of The Numinous, an online magazine where "material girl meets mystical world." With 18 years' experience in lifestyle journalism, she was formerly Features Editor for the UK Sunday Times Style magazine, and her writing has appeared in numerous publications on both sides of the Atlantic. Ruby has also been an astrology enthusiast since she discovered, aged three, she'd been born in the year of the Dragon. Her first book, a volume of "mystical self-help," will be published by Harper Collins in Spring 2017.
Alexandra Roxo is a filmmaker, writer, and creative intuitive coach. She has been making films and shows about her spiritual journey with the Divine Feminine for the last 15 years, including the hit show Be Here Nowish and as a writer for the Numinous. Her work has been featured in Vogue, The New Yorker, i-D, Dazed, The Wall St Journal, London Times and more. She has been leading group rituals and women's circles, high priestessing weddings, and facilitating creativity healing workshops off and on for 10 years.
Elyssa Jakim is a Reiki master, ceremonialist, and intuitive. She is a co-founder of Fairy School, held at Maha Rose, an after school program connecting children to their magic. She likes to connect adults to magic too, and has been known to incorporate fairies, unicorns, and mermaids into all aspects of her life and work. Elyssa co-created The Temple of Venus with The Numinous, a community art space and later monthly column focused on healing issues around love, sex, femininity, and everything in between. She received her Reiki Mastership with Lisa Levine, founder of Maha Rose.