In the first of a new monthly column, Ash Baker does a deep dive into the Leo Moon sign – with some tips for taming the lion within. Image: Prince Lauder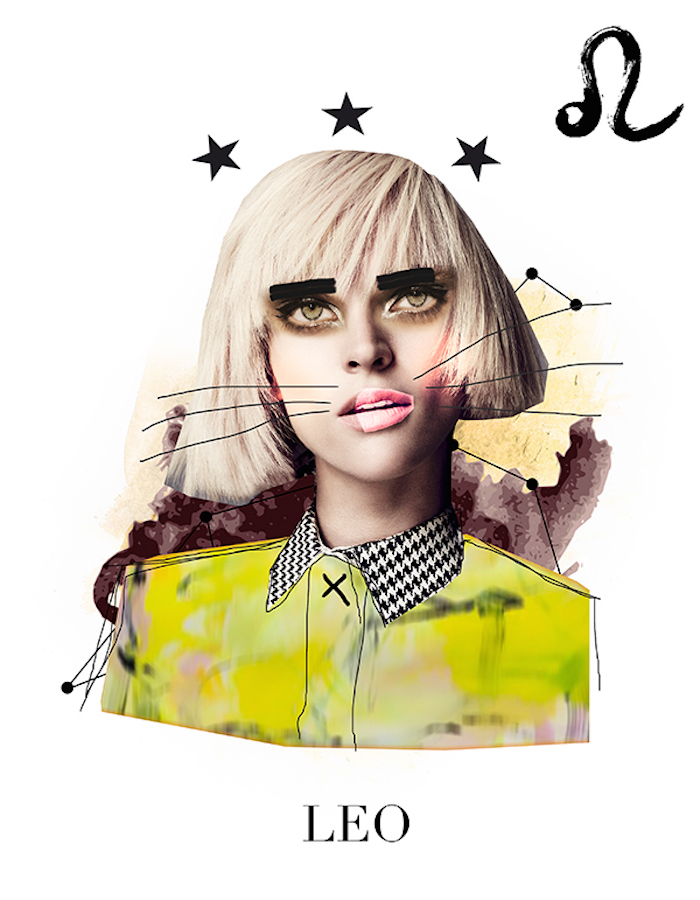 Firstly, if you don't know your Moon sign, you can enter your birth details for a full, personalized birth chart here. You don't need to know your time of birth to find out your Moon sign, just the date and year.
In our chart, the Moon represents how we react to situations, our emotional center and our emotional needs. It speaks to our intuitive desire and our soul calling. Learning about your Moon sign can help you figure out what really nurtures you and what you need to feel comfortable.
With the Sun in Leo this month, it's actually the perfect time for all those with a Leo moon sign to acknowledge and seek a deeper understanding of this intimate and fundamental side to them. The Sun conjunct (in the same sign as) your Moon, will energize and activate this part of you, encouraging you to express the vulnerabilities you often keep hidden.
There follows an overview of the traits of a Leo Moon sign, as well as some lifestyle tips to nurture your Leo Moon.
With your Moon in Leo, you have a big generous heart and a deep seated need to be seen, adored and appreciated. The moon is our inner child, the cosmic center that is a direct link to our subconscious mind. It's our memories and knee jerk reactions. The Sun rules the way we carry out our actions, but the Moon is the underlying reason for those actions.
The Moon rules the heart whereas the Sun rules the head, and Leo moons crave love at core level. Therefore, you are truly hurt if you give all you've got yet don't get the gratitude you feel you deserve. This can lead to drama – which, for a Leo Sun sign could be expressed in vibrant outbursts, but which could make the Leo moon  behave in a very stoic, distant way. On the positive side, this Moon tends to be hugely creative, bringing a level of lunar passion to projects that's hard to compete with. Finding an outlet for your creative gifts is a staple of this Moon's wellbeing.
You are uncomfortable being vulnerable, so pride (ego) can be an issue for you if you use it to conceal your true feelings (a defence mechanism of the Moon). Underneath those defenses you can be quite tender though, demonstrating an innocent and pure level of trust when you're truly in love. It can take quite a while for you to fully heal when hurt.
A natural leader, you can rally others into achieving amazing things. Just don't get too bossy or your peeps will hit the road. Instead, channel that exuberance into healthy endeavors where you can be appreciated, without the need to stand on the more solar soapbox. Sharing your light is the highest expression of your Moon. You are very emotionally expressive and this energy is best served from a place of authentic care for others.
To help balance all that passion, fire and prideful energy, here are a few wellness tips to try the next time you feel your inner lion coming out to roar – rather than rejoice.
:: LION'S BREATH :: 
Take a deep inhale through your nose, exhale, open your mouth and stick out your tongue. Curl the tip of your tongue towards your chin. Give your tongue a good stretch and really push the air out of your throat. You will make a "Haaaa" sound as you exhale. Inhale through your nose and repeat. Go through 3-5 rounds.
:: CREATE :: 
Try your hand at anything artistic to find what lights you up on the inside. Leo energy tends towards the more dramatic arts, so something in the performance realm may feel just right. Also try painting, sculpting, or vision board crafting. Anything where you can perfect your talents and receive praise.
:: DANCE :: 
Even if it's just a fun night at the club with friends, you need to express yourself physically. Your Moon is BFFs with the SUN. That's pure fire, explosive energy and speaks to a tendency to become restless if not released. You could find a form of dancing that really inspires you to share that joy that oozes so naturally out of you. When you share that positivity it affects everyone around you, and in return you love to feel their vibrations being raised by your enthusiasm. It's a win for everyone.
:: SELF-LOVE MEDITATION :: 
There will be times in your life when you don't feel loved, appreciated or adored. You will have your heart broken in some way at some point. We all do. Your cat like Moon doesn't deal well with this common human experiences however, so it's key to learn to appreciate yourself.
You tend to be naturally confident, but when you have days where nobody noticed your light you can feel really down. This is when you need to spend at least five minutes quietly sitting, feeling your breath move in and out of your body and really focusing on everything that's great about what you have to offer. Even if nobody noticed today, YOU did and that's what really counts.
How have you learned to work with your Leo Moon sign? Connect with us and share on Instagram, Facebook and Twitter!