Join us and Standard Talks for our Mercury Rising event, a full day of next level wellbeing and cosmic empowerment…
YES – we're organizing a day-long event right in the middle of the up-coming Mercury Retrograde period. Are we crazy? NO. Because it's time to break some taboos and show you how to make this much maligned Cosmic aspect work FOR YOU.
Numinous founder Ruby Warrington has curated Mercury Rising – a very special roster of talks and workshops, featuring some of our favorite modern mystics. Co-hosted by Standard Hotels, the day-long event is designed to help empower you in navigating this tricky astrological climate.
Famous for creating delays, miscommunications, and wreaking all kinds of havoc with our schedules, Mercury Retrograde has become the Donald Trump of the astro calendar – but there's nothing to be afraid of! With awareness and a willingness to embrace what comes up, this can be a potent time for healing old wounds, tidying up unfinished business, and working WITH the Universe to carve out your best future.
Our Mercury Rising event has been designed specifically to show you how – with 3 instructional, fun and interactive workshops, PLUS individual tarot readings to leave you feeling fully empowered and with a Cosmic goddess glow!
Click here for tickets and logistics – and read on for everything you need to know…
DATE:
Saturday, May 7 2016

LOCATION:
The Standard, High Line, 848 Washington Street, New York, NY, 10014 (PLUS make a weekend of it with a 15% discount on rooms with the code MERCURYRISING) 
TICKETS:
Full day – $89 (including drinks and snacks)
Individual workshops – $35 each
RUN OF PLAY:
11am-12.30pm – F*ck You Mercury Retro Salon with The Astro Twins
Elle.com astrologers Tali and Ophira Edut break down WHY Mercury Retrograde gets such a bad rap, while providing expert insight about how we can actually make the energy at this time work in our favor. They will also provide an in-depth overview of the planetary aspects influencing this specific Mercury Retro phase, to further illustrate how to maximize the cosmic potential of the times – with a view to setting up your best summer ever.
12.30-1.30pm – Break (with refreshments from the Montauk Juice Factory + option to add on a lunch-box from Standard Hotels)
1.30-3.30pm – Lead Your Own Moon Ceremony with Deborah Hanekamp
As well as teaching participants the proper protocols for creating your own New and Full Moon ceremonies, this workshop includes an overview of how to work with the different phases of the Moon each and every month – including diet, lifestyle, and wellness practices. Living in alignment with the lunar cycles is a way of connecting to your own innate power source, giving you the inner strength to navigate any Mercury Retro hi-jinx!
3.30-4pm – Break (tea + pastries)
4-6pm – Breathwork for Mercury Retrograde with Erin Telford
Breathwork is an active meditation technique designed to move stuck or heavy energy, and a super fast way to emotionally detox – the perfect healing for clearing anything that's come up during the Mercury Retrograde period. Think part self-healing technique, part catharsis, part adult temper tantrum, and part psychedelic experience! Set to music,  you will be held in sacred space during the entire session, releasing what isn't yours to hold anymore and emerging with more light and clarity.
6-7.30pm – Individual soul tarot readings with Lindsay Mack (drinks + canapes)
We finish the day with sunset refreshments on the terrace, where The Numinous resident tarot reader Lindsay Mack will be available for mini one-to-one soul tarot sessions. With this final piece of cosmic guidance in your toolbox, you'll be primed to thrive despite whatever the Mercury Retro phase sends your way – you may even find yourself looking forward to the next one!
***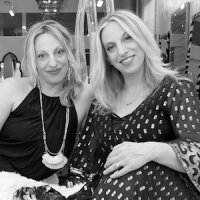 THE ASTRO TWINS
Through their popular astrology website, identical twins Ophira and Tali Edut help "bring the stars down to earth" with their unique, lifestyle-based approach to astrology. They are also the official astrologers for Refinery29, ELLE.com, Elle Australia, Virgin Hotels, GaranceDore.com and Interview Germany.As well as being featured in numerous publications, the sisters have read charts for celebrities including Beyoncé, Stevie Wonder, Jessica Simpson and Sting.
www.astrostyle.com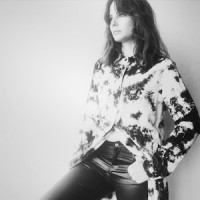 DEBORAH HANEKAMP
Deborah Hanekamp is a Seeress and Medicine Woman carrying over 15 years in the healing arts as an Initiated Amazonian Curendara, Reiki Master and Yogini. Guided by the present moment, Deborah has facilitated Medicine Readings and healing ceremonies all over the world. Her work has been featured in the New York Times, Time out New York & The Numinous.
www.unityessences.com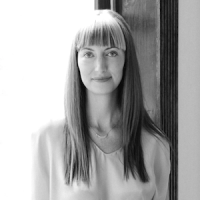 ERIN TELFORD
Erin's mission is to help people heal their relationships with themselves. She pulls from a toolbox of therapeutic conversation, lifestyle and spiritual counseling, essential oils, crystals, mantra and other healing tools. She is a healer, acupuncturist, herbalist and Reiki Master and leads individual and group Breathwork sessions. She was recently featured in Refinery 29 as one of "6 Women Who Are Redefining Wellness in New York City." She is also a regular contributor to The Numinous and Live the Process online magazines. www.erintelford.com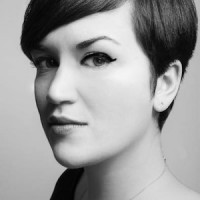 LINDSAY MACK
Lindsay Mack is an intuitive tarot reader, teacher and heart centered healer based in Brooklyn, NY. She is the founder of Sacred Tarot School in NYC, and regularly tours her classes, workshops and Soul Tarot readings all over the world. She is the co-facilitator of Brooklyn Fools Tarot Intensive, located at Maha Rose in Brooklyn, and she is a full time tarot teacher at Spirit Weavers Gathering.
www.lindsaymack.com