This week, 5 empowering tarot lessons that helped me past my fear of the cards…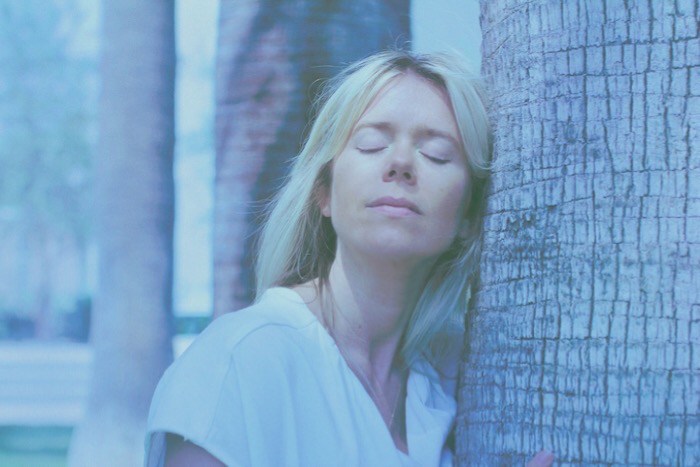 I got over my fear of the Tarot. Confession. As much as I've always been attracted to the tarot, it's also a tool I've shied away from as a lot of the time the cards I pull for myself tend towards the negative – if not downright scary! Anybody else with me on this?? It's one reason I love Louise Androlia's Tarotscopes, as no matter how "heavy" the message, she finds a way to put an empowering spin on it.
When my friend Elyssa told me she'd got over HER fear of the cards with a tarot lessons from her favorite reader Lindsay Mack (a.k.a. Wild Soul Healing), I decided it was time to move beyond my own pussy-ass position on the tarot, too. So I booked a session with Lindsay – and it was so, so awesome!! Here are 5 key fear-busting take-aways from our 90-minute tarot lesson:
Tarot is not a predictor of anything. Tarot is just a mirror, a bridge to an awareness of the answer that is for your absolute highest good – the Truth with a capital "T".
The only thing all living beings have in common is that we all experience evolution. Which means there's nothing that can come up for you, or happen to you, that isn't for you. See the tarot this way, and you'll see that every message in every card is an invitation home.
The Major Arcana in particular (The Fool through The World), contain an invitational energy from divine intelligence to ask us to evolve and to wake up. But since our nervous system and brain chemistry prefers the comfort of staying still, evolution and growth will always be accompanied by resistance and fear.
Evolution is a process of expansion (excitement about change) and contraction (resistance to / fear of change). "Negative" cards (like the Devil, the Tower) simply represent BIG contractions, to show us where we're slipping back into old patters, and ask us to examine why this is.
Finally, when reading into a card, interpret the message as if you were reading for your five-year old self – with loving kindness, and a protective attitude.
Which is already making me feel way better about my future tarot lessons. If this is where you're at too, Lindsay suggests a daily card pull to begin to get to know your deck better, with the enquiry: "Highest power, please can I have some more information on the truth with a capital "T" about (insert pressing concern of the day here)."
Oh, and read this book! Rachel Pollack's Tarot Wisdom
Book a reading or tarot lessons with Lindsay at the link, and follow her on Instagram to find out about her Sacred Tarot School.
I reconnected to Lakshmi. My fave – the Hindu Goddess of wealth, prosperity and fortune. And no, not through meditation, prayer, a badass new Goddess deck, or any other sort of spiritual practice – I simply restocked my supply of Lakshmi fragrance oil from The Goddess Line! Which happens to smell a whole lot like an old favorite of mine, the now discontinued Rumeur by Lanvin…only it's totally vegan (as in the "musky" element of the scent comes from a blend of oils, opposed to the glandular secretions of actual animals) and chemical free.
V important to me these days, since I had a facial with celebrity aesthetician Christine Chin. Known as "Mean Christine" for her take-no-prisoners approach to pimples, she told me: "perfume is poison to the neck!" As in, the alcohol in most mass market fragrance is what dries out the skin on your neck, causing a crepe-paper effect, enlarged pore and wrinkles. And Christine is Gisele's go-to. I rest my case.