No more skinny jeans and tight waistbands. These days I prefer to let it all hang out, with some healing circle chic … Main image: Francis Catania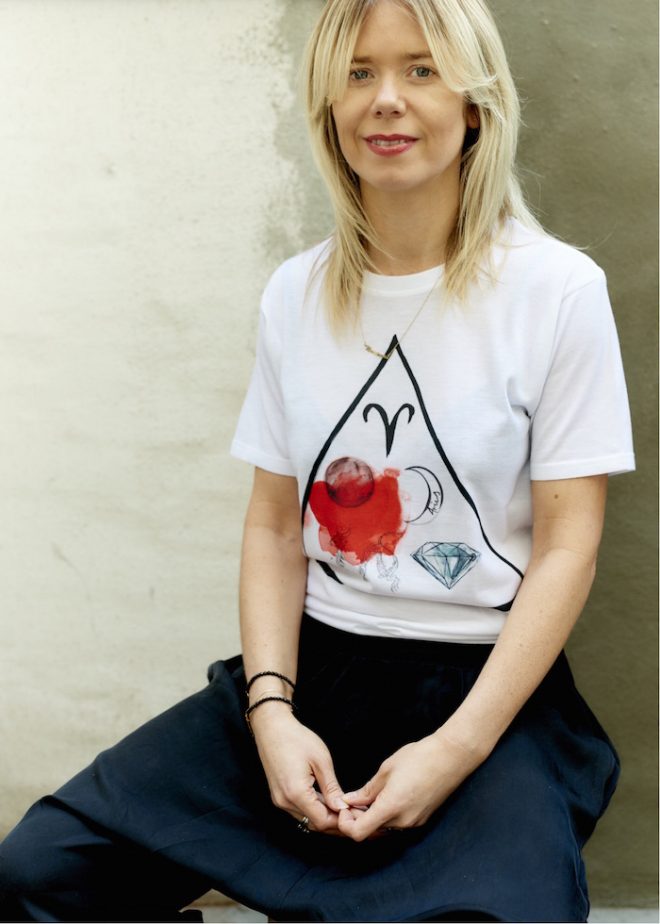 Skinny jeans, RIP. It's official, the long-time reign of spray-on skinnies is officially ovah. Having been gradually edged out over the past few seasons, recent strolls around my hood in Williamsburg show the pendulum has finally swung. Long live the mom jean! And my belly, for one, is breathing a HUGE sigh of relief.
I actually stepped away from skinny jeans in a major way after I launched The Numinous, and began a deeper investigation of the modern spirituality scene. As a fashion writer in London, I'd amassed quite a collection—spray-on drainpipes by All Saints, hip-hugging micro flares by MiH, at least five pairs by J Brand. And peeling them off at the end of the day sometimes felt like being released from a Victorian corset. I actually think my skinny jeans habit might also have been a contributing factor to ongoing digestive issues during that period. For real!
But as days in high-pressure editorial meetings and nights spent trawling the celebrity party circuit gave way to Full Moon circles and sound bath sessions, more and more often the skinnies were relegated to the back of my wardrobe. Drainpipe denim and gong healing workshops do not make for happy bedfellows. As anybody who's tried sitting cross-legged for extended periods in a pair of size 27 Cheap Mondays will know!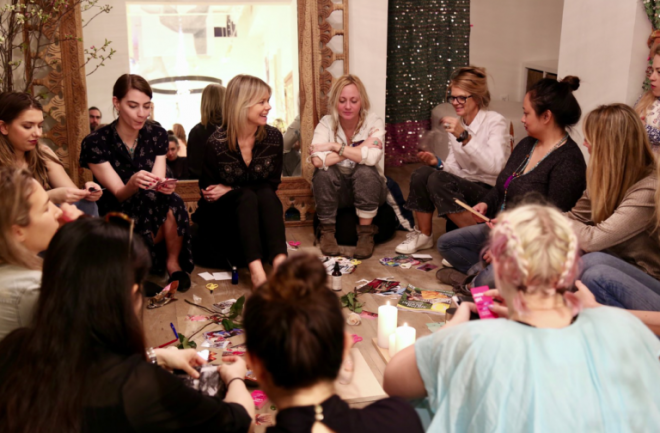 Instead, I found myself seeking out clothing for my bottom half that allowed ample room for movement. For deep belly pranayama breathing. And which would not mean spending an entire Zen Buddhist meditation workshop trying to detach from thoughts about the pain of stiff denim cutting into my abdomen, hips, or the creases behind my knees. What I have come to term: healing circle chic.
My go-to look these days is a variation on yoga pants + sharp-shouldered blazer x chunky leather shoe situation (my friend Gabby Bernstein once coined my look "rock n roll yogi"!). But truth be told, even the yoga pants can get to feel kind of restrictive. As for the thong panties they require, let's not even go there. My actual fave is a pair of drop-crotch Indian pants, with a loosely elasticated waistband positioned somewhere low down on my hips. Ahhhhhhh.
All the better for "letting it all hang out"—in a physical and an emotional sense. Because what I've also come to realize is, the more energy spent angsting over a waistband that feels too tight, the less headspace for deep and meaningful conversations with your higher self. The kind of conversations that are pretty much a non-negotiable for living your most cosmically aligned, high vibe life. Those loose-flowing robes favored by all the religious gurus? I totally get it now!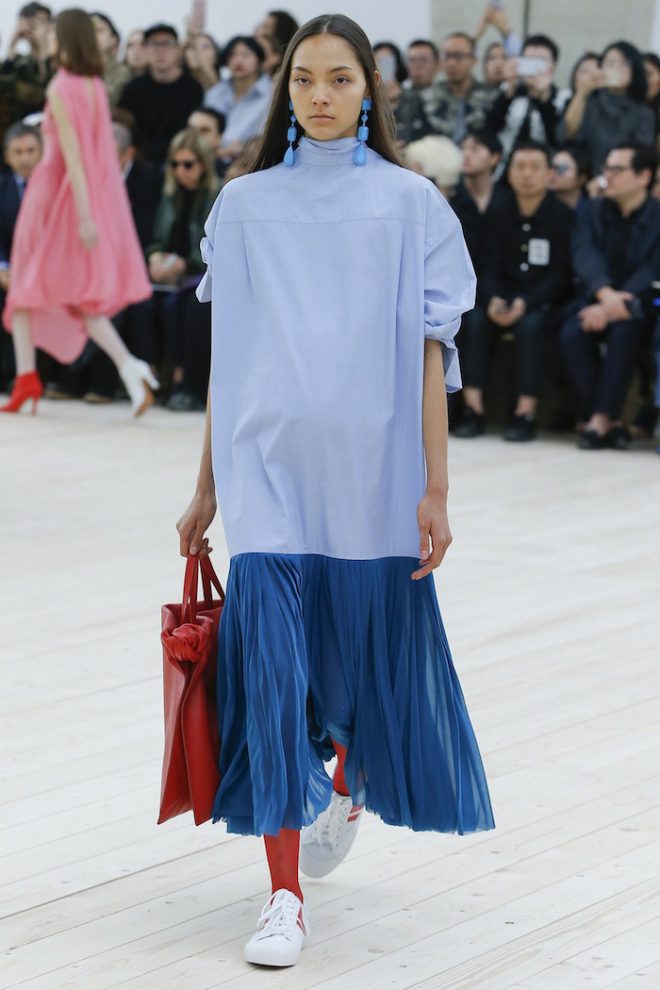 Other faves for summer '17 will be bias-cut slip dresses (for curves without the corset effect), kaftans (of course), and billowing outsize shirts, a lá Celine (above). Anything without a waistband, basically! (Which is ironic, btw, since also switching to a plant-based diet as part of my "spiritual awakening" means my stomach has never been flatter). And yes, of course I still do denim. In fact, I recently found a pair of vintage Levis mom jeans reckon I could sit for a 10-day silent Vipassana in.
This article has been adapted from an article that ran as part of Ruby's Style Goddess column on Horoscope.com