Power up, astro babes. The Capricorn Waxing Quarter Moon asks you to roll up your sleeves, shake off the past, and get ready to rumble, says Jennifer Racioppi.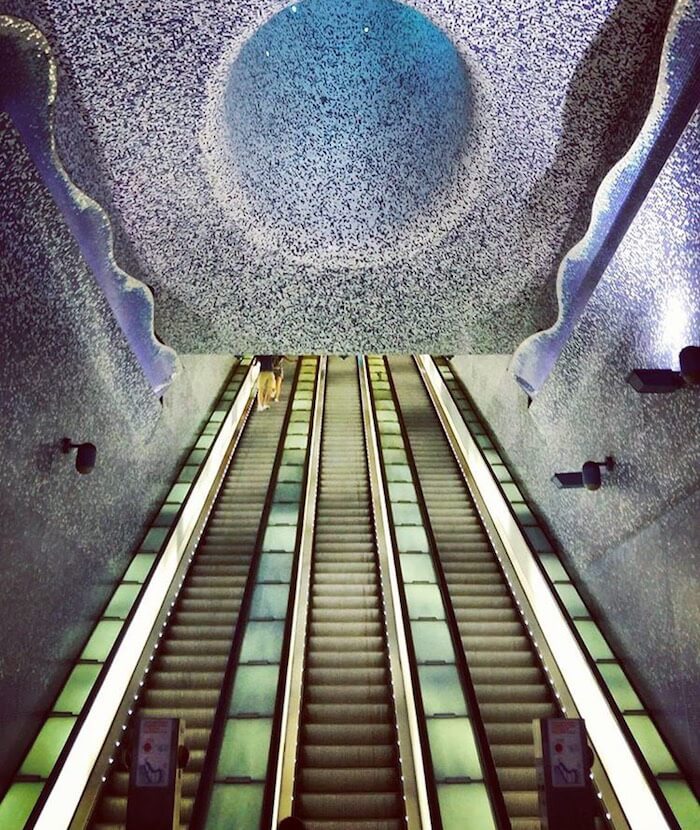 :: Waxing Quarter Moon :: September 27 2017 :: 10:53pm EST :: 5 degrees Capricorn 
I hope you're rested, because this week's energy shifts are tremendous …
This Capricorn Waxing Quarter Moon activates the energy of two cardinal signs, Libra and Capricorn. Cardinal energy initiates new seasons, brings a tenacity to get things done, and helps us take a deeper look at what needs reconciliation and completion.
Now is the time to honor your need for urgency. Take a look at what's holding you back from moving forward with your goals and desires and get into action.
In addition to this square, the planet of luck and abundance, Jupiter, makes his final opposition to the planet of change, Uranus late night on the 27th. This opposition asks us to shake free anything that feels out of alignment with our truth. And, to make it all the more interesting, Pluto, the planet of power, stations direct on the afternoon of the 28th.
All of this together? Get ready to rumble …
>>>
:: The Sun :: As the Sun travels through the early degrees of Libra, it's time to place our attention on justice. Libra, the sign of the scales asks us to rectify what feels out of balance and pushes things in the direction of fairness. So use the cardinal influence of the Sun in Libra to get right with yourself.
:: The Moon :: With the Waxing Moon at 5 degrees of stalwart Capricorn, ambition and drive take a turn at the wheel. When the Moon travels through Capricorn, emotional needs are met with hard work, diligence, and tried and true practices. Use this influence of ambition to activate your courage and tenacity.
:: The Square ::  With the Moon waxing towards full, it's essential to look at curveballs showing up in our life—especially as they pertain to the development and manifestation of goals. Use this Waxing Quarter Moon to evaluate where you don't believe in your ability to achieve your desires, or where you are derailing your best efforts. Then, make a plan to overcome these potential setbacks.
:: The Message ::  Honor your desires. Honor your efforts. Don't be shy. Stay determined. This week unleashes tremendous energy and influence. So stick with it. Look at where you are holding yourself back and reconcile it.
Remember, your desires are holy and worthy of your love and attention. Let this Capricorn Waxing Quarter Moon help you move closer to your dreams—and your goals.
For more Moon wisdom or to book a coaching session with Jennifer visit Jenniferracioppi.com. And to learn more about how to work with each Moon phase, check out Moon Club, our community of lunar loving cosmic change makers!