Virgo season brings an invitation to revel in the details, say Cara George & Bess Matassa of Mojave Rising…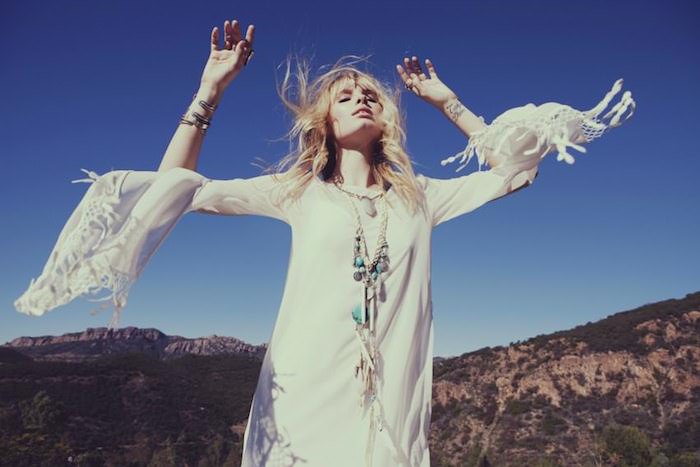 Virgo season asks us to sharpen our tools, clarify our intentions, and get back down to the sweet labors of love that just feel good in our bodies. The zodiac's so-called "virgin" is actually a fiercely self-contained sensualist who's married to her own internal code, trusts deeply in her distinctiveness, and finds delicious divinity in daily detail.
It's a month for relaxing into the subtlest material pieces of our lives—from savored flavors and ephemeral scents to watching the way the light hits the pavement just so—and for relishing in the feeling of processual work that moves with the rhythm of what is without having to prove anything at all.
The astrological Queen of the intricate and the refined reminds us that we are a part of every last thing that surrounds us and that every last thing absolutely matters because heaven is most definitely a place of earth.
The keyword is Alignment
The song lyrics are: "I'm every woman/It's all in me/Anything you want done baby/I'll do it naturally"—Whitney Houston, "I'm Every Woman." Check out our Virgo season playlist, complete with considered lyricism, wild women, and pop gravitas.
The color palette: soft metallics and shifting sands: salmon pinks, rose golds, light caramels, and pure silver.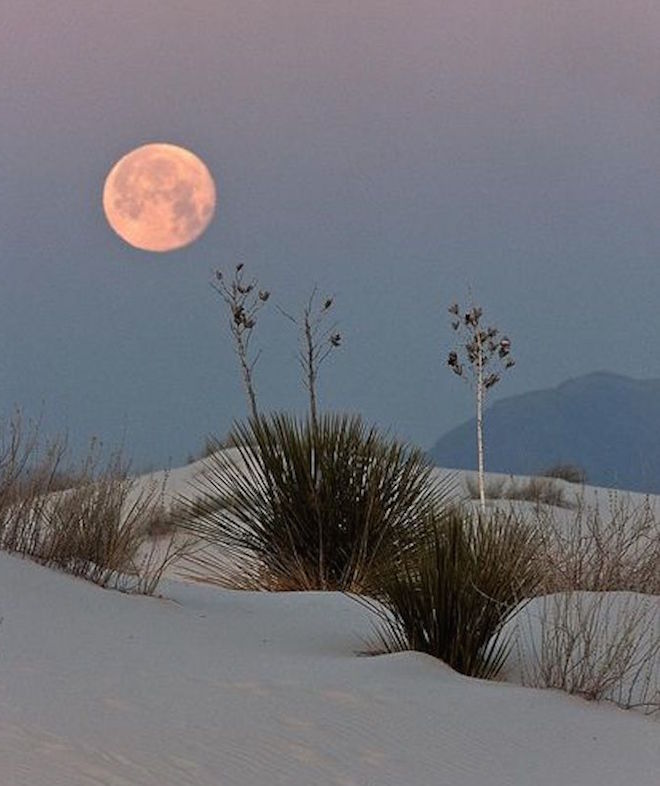 The style: 1930s Greta Garbo meets Southwestern naturalism: refined yet rustic glamor, caftans paired with high-heeled boots, intricate art deco jewelry, nude lips, loose braids and buns, copper lockets, and just enough coverage to spark the sensuous imagination.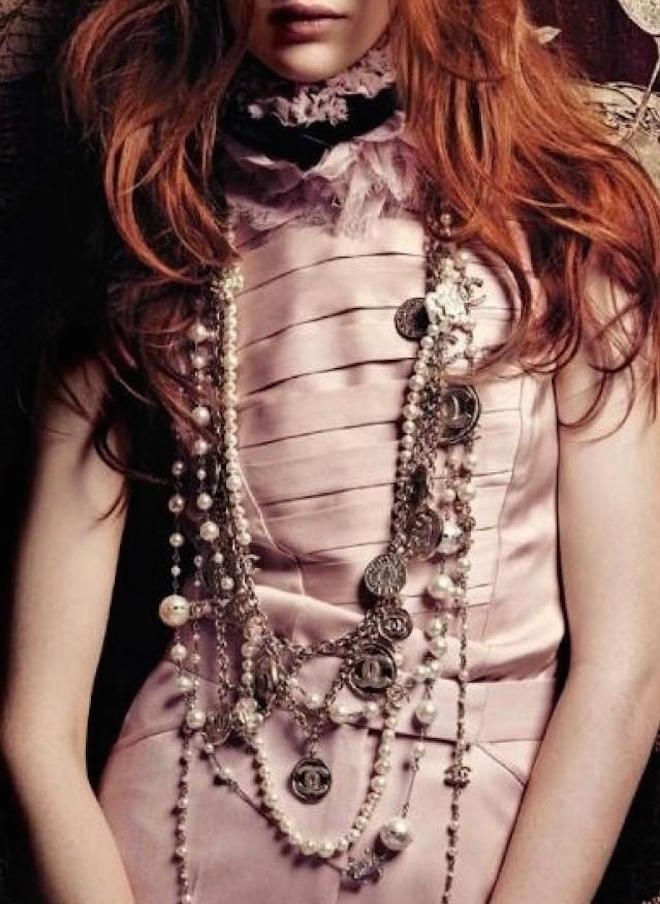 The scents and flavors: simple trusted tastes, herbaceous blends, and medicinal elixirs. Think rosemary, camphor, fresh bread, bergamot, tisanes, and hot cobbler carefully concocted with seasonal fruits.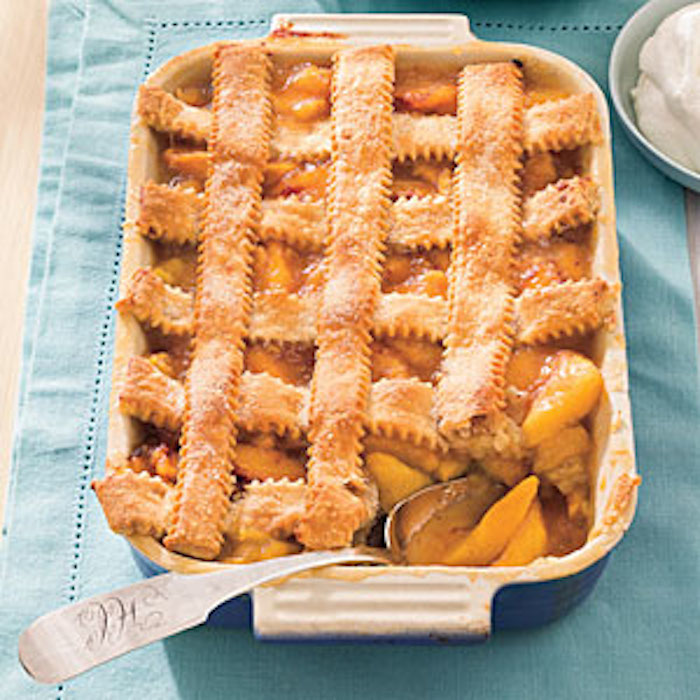 The healing: considered, refined, and earthily aligned. Try tasting menus, perfume making, Marie Kondo-style closet cleansing, or even the slowly revelatory art of burlesque dancing.
Sensuous Invitation of the Month: Interior Design (by sign below)
With Mercury stationing retrograde in Virgo, Venus and Jupiter entering Libra, and the final Saturn-Neptune square, it's a month for getting our houses in order, making use of the materials on hand, and bowing at the altar of aesthetics. For letting the material world refine our values and bring us all the way back home to what we truly love. From Barbie dreamhouse jacuzzis to Southern country kitchens, it's time to realign our environment with our interior selves, and to move majestically and naturally through the spaces that surround us.
ARIES
Virgo season invites you to infuse some of your full-throttle thrill seeking with a careful consideration that strategizes before leaping and allows the world to sometimes have the first move. Design Inspiration: Release into the dazzling sensation of the world infusing the interior by clearing the area around your windows and treating them as pieces of art à la Julius Shulman's iconic 1960 photograph of the Stahl house.
TAURUS
Virgo season invites you to trust that you already have more than enough of what you need and to tap into your ability to repurpose what you already have into something gorgeously useful. Design Inspiration: Channel the restored farmhouses of Taschen's Country Interiors as you dig into your soul dirt by repurposing objects, reupholstering prized furniture pieces, and reveling in local rummage sales.
GEMINI
Virgo season invites you to return to the sensations of your body as you learn to read and value environmental cues as much as you do intellectual ones. Design Inspiration: Relax into treehouse dreams with Joel Allen's British Columbia masterpiece sourced entirely from craigslist materials, and experiment with small seasonal shifts in your own space by mixing indoor with outdoor- even if it's just tricking out your fire escape with sparkling lights or placing found stones in your sink basin.
CANCER
Virgo season invites you to celebrate distinguished solitude as much as you do emotional relationship. Design Inspiration: Channel the DIY solitude of converted sheds by creating a space of your own—whether it's affixing glow-in-the-dark stars on your ceiling for private night dreaming, or cordoning off a corner of shared space entirely for yourself.
LEO
Virgo season invites you to step away from the proscenium as you relax into behind the scenes labors without always having to show yourself. Design Inspiration: Conjure the inward-facing glitter and sparkle of the Madonna Inn's bombastic Barbie bathroom by decking out your boudoir with jewel-encrusted toiletry boxes, and writing yourself impassioned lipstick messages on your mirror.
VIRGO
Virgo season invites you to rediscover the wild sensualism of your inner witchy woman who follows her own credo. Design Inspiration: Evoke the high-quality, woodsy wildness of the fur, fire, and open air bathtubs of Palm Springs' Sparrows Lodge with a singular, luxe design piece made from natural materials like a marble slab, bamboo soap dish, or wool rug.
LIBRA
Virgo season invites you to discover the "beautility" in your world by blending your idealized aesthetic sensibilities with down-to-earth usefulness. Design Inspiration: Channel the majestically utilitarian Library of Congress with organizational pieces that are also decadent and gorgeous.
SCORPIO
Virgo season invites you to marry your emotional intensity to material complexity as you investigate the intricate detail of the world that surrounds you. Design Inspiration: Explore the elaborate Art Nouveau design of the Parisian metro system by experimenting with patterned wallpaper or trompe l'oeil at home.
SAGITTARIUS
Virgo season invites you to take your passion and make it happen as you delight in the earthy sensation of grounding your most far-flung visions in the material world. Design Inspiration: Motor west with inspiration from Route 66 in Tucumcari, New Mexico, and invite the open road into your space with 50s Americana kitsch design elements.
CAPRICORN
Virgo season invites you to celebrate the process of refinement without this having to match internally or externally imposed standards. Design Inspiration: Move towards the sensations of slow cooking and process-based work by conjuring warm Mediterranean-style kitchens through decoratively usable rotating spice racks, hanging fruit baskets, and dishes affixed to the wall.
AQUARIUS
Virgo season invites you to trade in some of your panoramic thinking for delicious attention to detail. Design Inspiration: Delight in the futuristic efficiency of the tiny house movement and play with proportion in your own space with terrariums or dollhouses.
PISCES
Virgo season invites you to step out of the endless seas of possibility to practice the art of discernment. Design Inspiration: Strip down with spiritually-aligned Japanese minimalism and infuse this practice in your own space by cleansing one room, or building your design around a singular object or color.