Skip to Wednesday if you want this week's BIG MESSAGE about self-care with mainstream media. Clue: please practice extreme caution…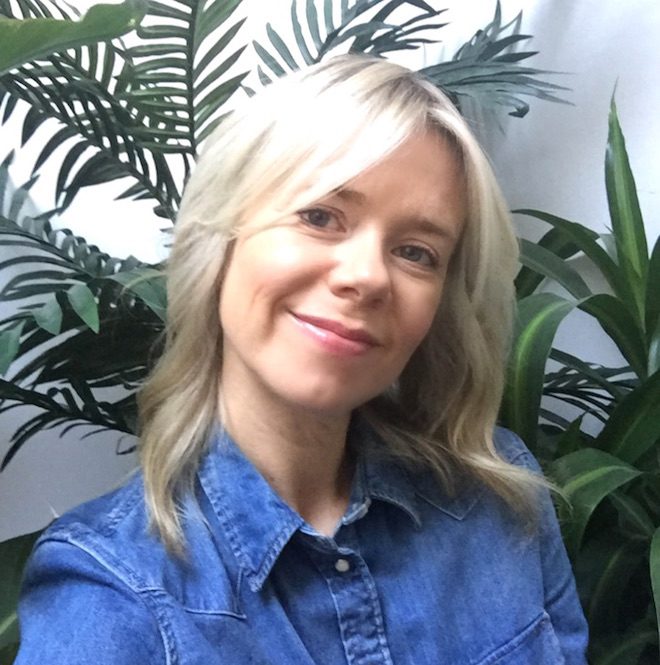 :: MONDAY ::
Moon Club launch day! If you didn't read about it already, this post explains everything you need to know about the new mentoring + coaching program from me and Alexandra Roxo, which we announced tonight on our online ritual for the Taurus Full Moon supermoon. We'd actually put the launch date off several times, and hadn't really paid too much attention to the fact we would be going live with the project right after the election—but following the events of the last week, our message—which is all about inspiring and activating a new generation of spiritual activists—feels more relevant now than ever.
I was also feeling confident about the potential of this project, thanks to an akashic records reading with amazing Andrea Frade the day right after the election (which will forever be remembered as 11/9, in a bizarre—or not—twist of numerological irony). When I asked my guides, teary-eyed, how the work I am doing with the Numinous could have more impact, and reach the people who need it most, the answer was pretty direct: gather large groups of people, women in particular, and share the tools and wisdom I have learned to help mobilize individuals to act. Which is the mission of Moon Club to a tee. Discover more about Andrea and her work at Andreafrade.com. To learn more about Moon Club and sign up, go to Moonclub.co
:: TUESDAY ::
In times of trauma and overwhelm (anybody?!), while some may turn to Xanax, my first port of call is always Kerri Aab—a.k.a. my flower lady. Which sounds pretty fluffy, ha, I know, but seriously—Kerri's custom flower remedies have got me through pretty much every major "push" of the past few years. The effect, which builds over a course of weeks, is subtle—kind of like the self-affirming boost you get from a great conversation with a mentor or trusted friend. I wrote in more detail about this here. And after our session today, I also had Kerri write this beautiful piece about how being of service has helped her through the darkest of times. Discover more about Kerri and her work at Seedtoblossom.com
:: WEDNESDAY ::
A long talk with amazing Betsy LeFae—a professional intuitive coach, whose mission is to teach people how to trust our own inner knowing. The main topic of conversation? How it is of utmost importance right now to practice self-care and extreme caution when consuming mainstream media reports on the events that are unfolding post 11/9. YES we need to be informed. But what we really, really, really don't need is to overdose on sensationalist headlines to the point of paralysis.
Think about the root of that word: sensationalist. As a journalist with almost 20 years working in the mainstream media, the most "successful" stories (the ones which keep readers coming back for more, and advertisers paying big bucks to reach those readers) are the ones that make us feel something (cause a physical "sensation" in our body). And the feeling that will keep people utterly hooked on the content you're putting out is FEAR.
Get your readers afraid, and the adrenalin spike will trigger the "fight or flight" response, utterly drowning out our connection to the steady and calm inner voice that ALWAYS knows what is best for us. The result? You keep looking for "answers" (those headlines again) from the place which is actually keeping you trapped in fear. And so the cycle continues.
Worse, like the proverbial deer in the headlights, this cycle is also what prevents us from getting OUT OF THE FUCKING WAY of oncoming disaster—versus choosing the next right actions to steer ourselves and our loved-ones (as in like, the whole of humanity) to safety.
But also, we need to be informed. If you have found a credible, reliable news source that sticks to the facts (tricky, since it also feels pretty much like political quicksand out there right now) and presents them in a calm, helpful way, then please comment below! I'm doing my research on this too and will be sharing on our social media channels.
:: THURSDAY ::
Re. above, a word on "fear," the big, bad wolf of the "spiritual" community. I actually believe that fear is a healthy and useful human emotion like any other. Without fear, we'd likely take all kinds of risks that could prove very detrimental to our wellbeing! But Betsy had another great point, which I was reminded of today when I had my first meeting post 11/9 out in "corporate America"—and witnessed first hand how fearful the majority of the population is right now!
There's a difference between fear of an actual, physical, threat, and fear of a perceived danger up ahead.
Yes, there appear to be many, MANY, dangerous potential outcomes to the current political situation. But while we wait for the zombies to emerge from the swamp in all their gory glory, let's do what we can (breath, keep taking the Rescue Remedy, stay away from adrenalin / fear exacerbating substances like coffee and alcohol, disengage as much as possible from sensationalist mainstream media), and keep focussed on the daily actions that our inner knowing knows is best for us and for our communities.
:: FRIDAY ::
Like…practicing utmost vigilance in making consumer choices that are good for us and for the planet, maybe? At the very heart of the current situation, Mother Earth is potentially the biggest loser of all—while we, as her children, will suffer to the extent that she does. Corrupt polititians included!! I don't think it's any coincidence that the struggles at Standing Rock have provided a constant backdrop to this entire presidential season—acting as both a mirror and a metaphor for the REAL issues at stake. Corporate greed, embodied, quite literally, by you-know-who, versus the rights of ALL PEOPLE to share in the abundance of Earth (all our home, y'all!)
This weekend I'll be staked out at Ethikal—an "all good" holiday pop-up market from 1 Hotels, selling our Numinous sweatshirts—of which 10% of sales go to the Urban Yogis (also our partners for our #TuneInPeaceOut event back in September). Today this all feels like a drop in the ocean, considering the potential of what lies ahead. But the way I see it, step-by-step is the only way forward. And it's when we ALL feel empowered to take the next right steps, that we will make progress together.