Yes…the perfect cup of tea! And plenty of other high-vibness, like Shopping for Syria and the period pants that went viral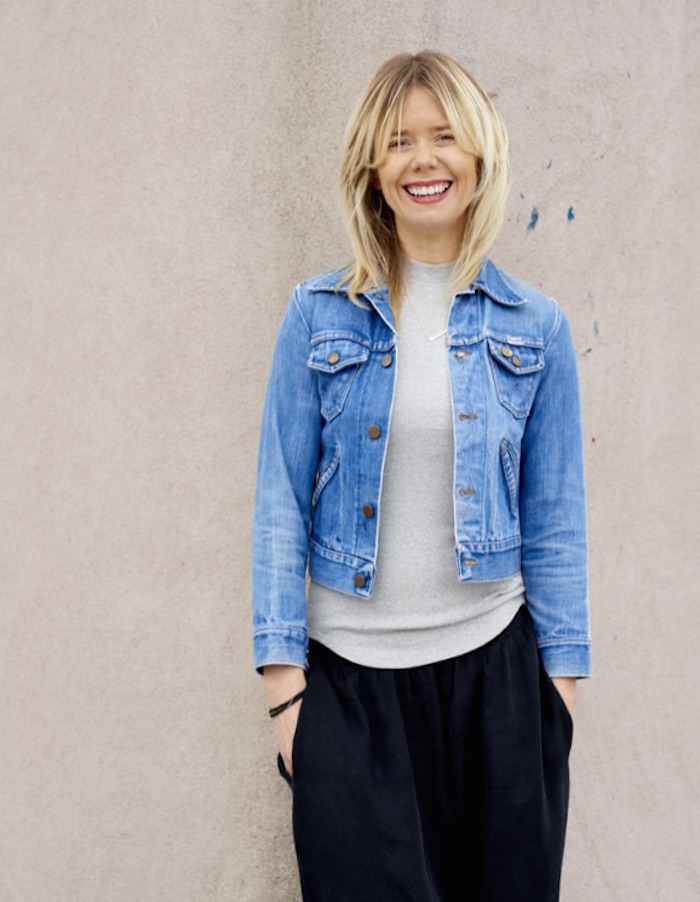 :: MONDAY ::
As part of my ongoing research into "our periods as secret Goddess code" (both for myself personally, and for you as a chapter in MY BOOK – which will be out spring '17 y'all!) I met Thinx founder Miki Agrawal – the kick-ass entrepreneur taking the taboo out of periods with her leak-proof period panties. Most lately with her kick-ass ad campaign that's currently plastered all over the Bedford St L stop in Brooklyn. For part of the campaign (which went viral btw, after the MTA refused to run ads with the word "period" in them, WTF), Miki asked her customers to complete the phrase: "Thinx is…" One of my faves is in the picture below. Right on, sisters!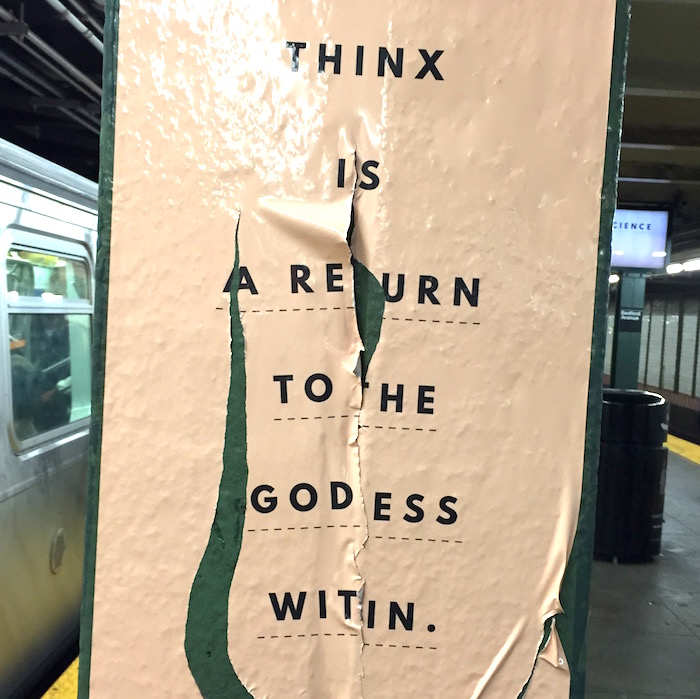 :: TUESDAY ::
I think I had the perfect cup of tea with my friends at CAP Beauty, the West Village high-vibe beauty boutique. As in, not only are the products they stock all natural and chemical free, they contain ingredients that actually contribute to your overall radiance – to which Cindy and Kerriynn, who I met while they were in the planning phases for the store, are the living, glowing testament. Anyway, this is the recipe for the tea they gave me: 1 x Lamill chai tea bag, 1/2 x tspn Sun Potion's He Shou Wu, 1 x tspn coconut oil. Mix, or even better, blend. Life-changing.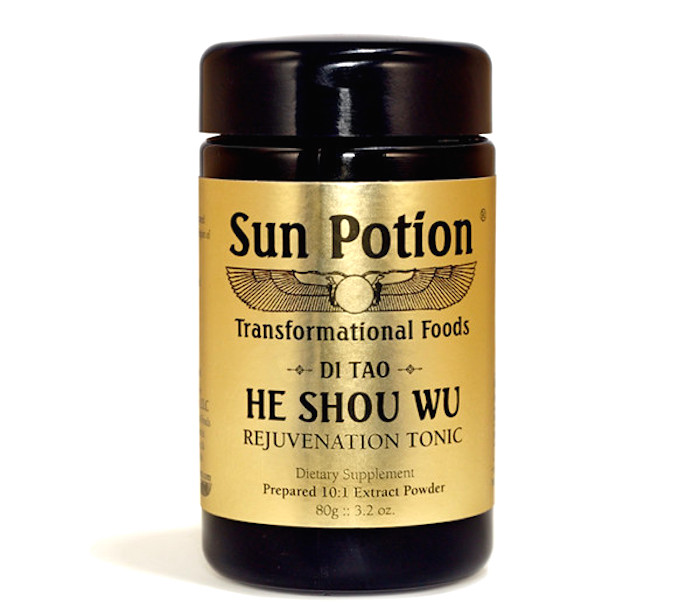 :: WEDNESDAY ::
Shout to my friend Kate for launching her Shop For Syria online auction – a frankly mind-blowing selection of donated gifts, profits from the sale of which will go to. Seriously, how many times when thinking about the holidays does the notion of actual "goodwill to all (wo)men" cross your mind. Yeah, thought so. So whatever Christmas shopping you had in mind, seriously check this out first: Shopforsyria.tumblr.com You can even bid for a personalized VM message from SIA!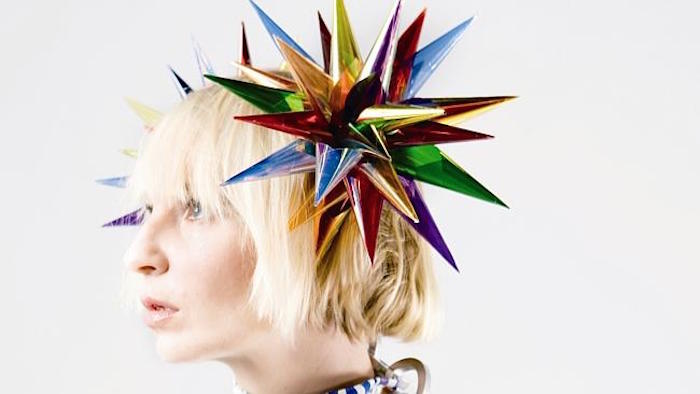 :: THURSDAY ::
When your acupuncturist begins your session by asking if you're familiar with the spiritual roots of S&M…you're supposed to jump off the table, right? Or not. If you're me, you pay close attention as she describes how allowing your body to just surrender to whatever sensations it's experiencing, is actually the path to the most profound relaxation known to human tissue. And since my human tissue seriously needs to relax, I gave her the green flag to go deep. Yes it "hurt" (what's in a label!) – but floated home in the kind of daze I get after a deep tissue massage. With an added acupuncture buzz. Surrender forever.
:: FRIDAY ::
So I spent a large part of last night texting with my friend about what practitioners and alternative therapies I thought she should try to tackle an issue she's being faced with right now – and it really got me thinking about how much experience I've had in this area. At one point I even texted: "Lol – I'm like Google for healers!" I honestly love nothing better than coming up with this kind of high-vibe "prescription" – I once had a friend who put herself on what she called "Ruby's Regime" when she wanted to sort her life out…and it totally worked! So what I wanna know it, could I help you in this way too? Answers below, as it's a string I'm considering adding to my bow…