Time for a really radical approach to self-love…The anonymous writer behind sex positive site Girly Juice shares her recipe for a New Moon sex magic ritual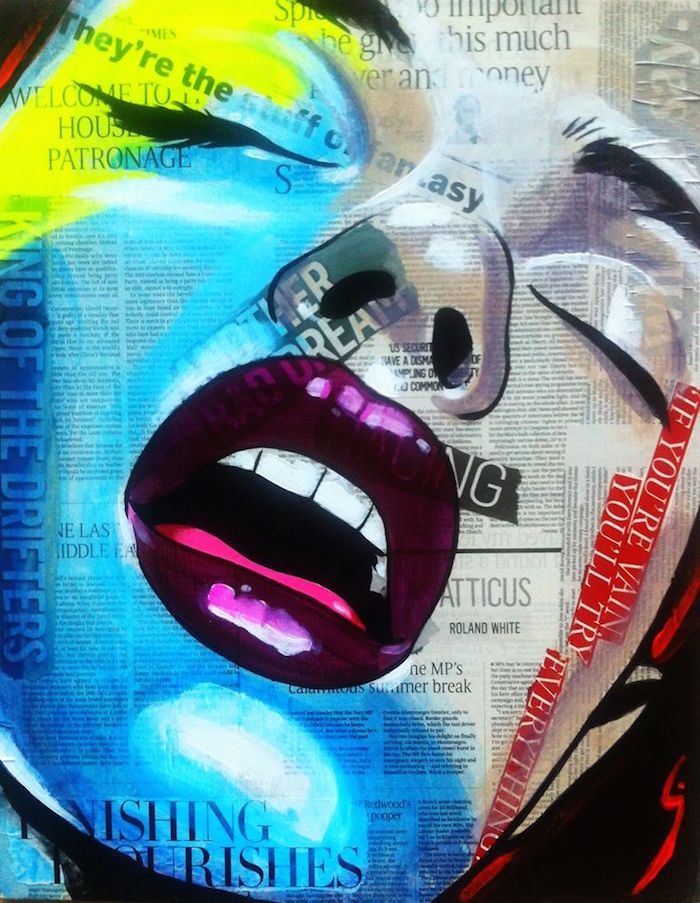 Sex energy is powerful magic. It's pure joy and ecstasy, particularly at the moment of orgasm. It taps you into your Source so easily, quickly, wholly, and pleasurably, it can make your head spin. Sex educator Annie Sprinkle calls this "medibation": a synthesis between masturbation and meditation. Two of my favorite things!
Lately I've been doing masturbation-magic rituals in the hopes of manifesting my dream sexual relationship, so I focus on the wonderful feelings and visualize someone else being there with me – working, as always, to feel the feelings I want to feel with them in the now. But you can do this kind of ritual in the service of any desire, so long as you can stay focused on it and use it to get into the feelings associated with it.
Preparation
I like to set the scene by lighting a scented candle, putting on some music that reflects the mood I'm trying to get into (for me, R&B slow-jam playlists on Spotify are a godsend), and cleaning up the space in which I'm going to get busy. If your intention is to meet a new partner, tidying up your bedroom and bed is a way of symbolically and literally making space for that person to enter your reality.
Wear whatever clothing makes you feel gorgeous and in tune with your desired feeling(s). That may be nothing at all, or a silky vintage slip and high heels, or a pair of leather handcuffs and a rose quartz pendulum necklace, or even a boss-lady pantsuit…So long as you feel fantastic in it (and can comfortably masturbate in it!), it's fair game.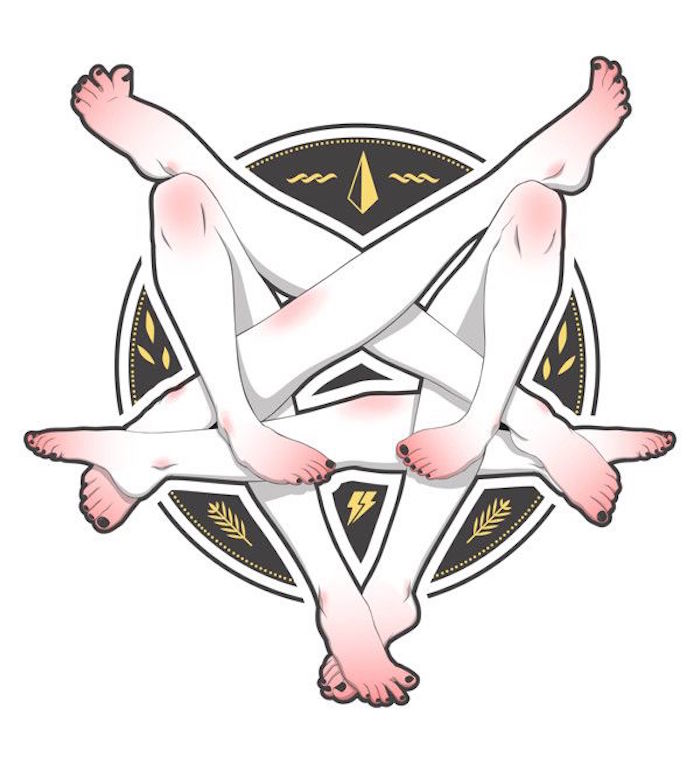 Crystals
I was fascinated when I heard several months ago about rose quartz dildos, a brief trend in the world of sex toys. Rose quartz is, after all, the crystal of love (including self-love), so it makes perfect sense to use it in this sort of ritual!
You can find rose quartz in various different shapes and sizes, including dildo-esque massage wands, but I have a heart-shaped piece so that's what I use. The smoothness of a tumbled stone makes it ideal for sliding over your lips, nipples, labia, anywhere that's craving attention. Visualize the stone spreading love energy to every area it touches.
If you're comfortable inserting the crystal vaginally and keeping it there for the duration of the ritual, you can do that too. It's powerful to feel love energy radiating out from literally inside you. But be careful: while it can't get "lost" inside your vagina, you might have trouble removing the crystal later if you insert it too deeply. (And please, never put a crystal in your butt!)
Other crystals can also work beautifully. Red ones, like garnet and ruby, may increase the flow of sexual energy and pleasure in and around your root chakra. Just make sure to research any crystal before inserting it into your body – some crystals dissolve in moisture. If you're not sure, put a condom on it. And, obviously, avoid putting anything rough or sharp in a sensitive area. Smooth stones only!
Other tools and toys
In addition to any crystals you have on hand, you should use any tools or toys you normally like to use. Keeping it simple, with just your hands, may feel the most organic and connective, but there's nothing wrong with using vibrators or other toys to help the process along – we live in the modern age, after all, and we should take advantage of that fact! I'd recommend avoiding any really loud vibrators, though, because the noise can be distracting when you're trying to focus on a feeling or an image.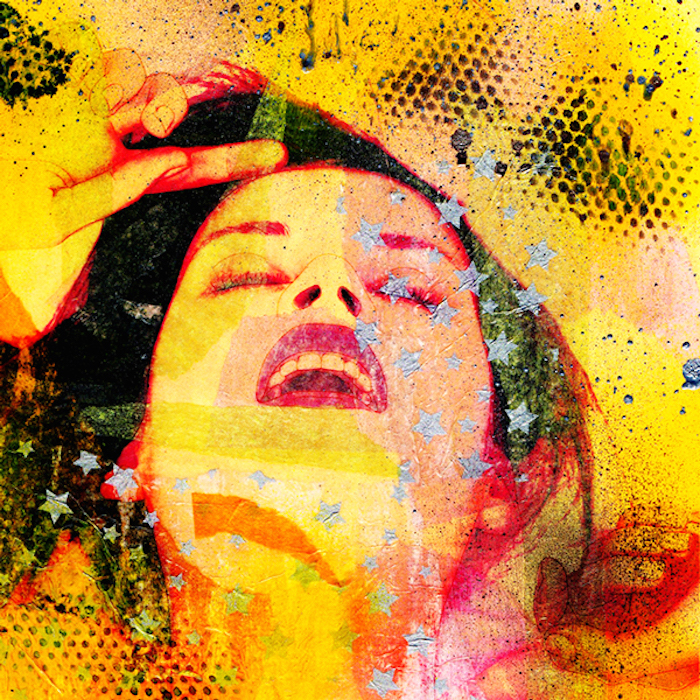 Visualization
While you pleasure yourself, visualize what you're trying to manifest. Give yourself over to that visualization fully, so that the feelings of it wash over you. It can be helpful to say affirmations out loud, stated as if you had already achieved what you're trying to manifest. For example, in my rituals for manifesting my ideal sexual partner, I might say things like; "This is the best sex I've ever had!" or "You're very good at that!" It can feel a little silly, but any self-consciousness usually melts away once I fully surrender to the fantasy and the pleasure.
Timing
Take your time; don't rush. "Edging" (repeatedly approaching orgasm but then backing off before the actual climax) can help build arousal levels and sexual energy so that the peak will be a bigger explosion. At the eventual moment of orgasm, whenever it finally happens, hold the desired image in your mind and maybe speak a word or phrase that encapsulates what you want – if you're coherent enough to manage it!
When you're done, take a few minutes to catch your breath and bask in the feeling you've created for yourself. This is also a lovely time for deep, meditative breathing, because all the delicious neurotransmitters traveling around your body will be making you feel extra calm.
Do you ever use your orgasms as a tool for magic-making and manifesting? I want to hear all about it!
Read more like this at Girlyjuice.net