Pizza, we love you long time – but these 10 healthy delivery services will change how you think about ordering in, says Magic Ingredient columnist Raquel Griffin…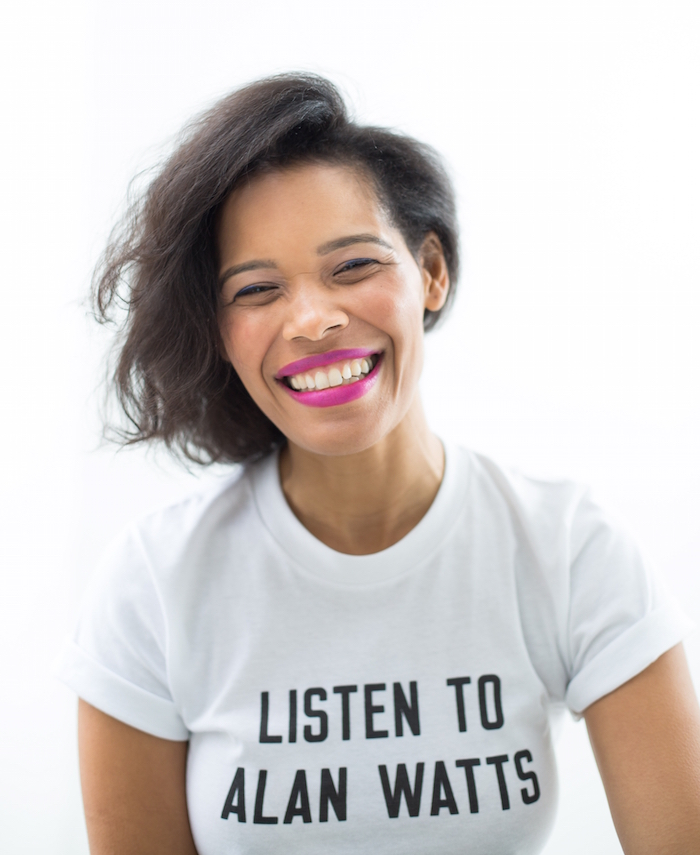 As much as I'm all about cooking as much as possible from scratch, the truth is sometimes you just want to let the goods come to YOU (since life in the material world all too often fails in the enough-hours-in-the-day stakes). So if you find yourself short on time and needing to outsource elements of your high-vibe life, here are 10 healthy delivery services that will help to keep the vibes high and maybe even snag an extra moment to stop & smell the roses.
1. The Purple Carrot (National delivery)
The Purple Carrot is a subscription based vegan meal delivery service that takes the thinking and time out of creating a plant-based culinary tour-de-force. They deliver pre-measured ingredients, quick cooking meals (most clock in at under 45 minutes) and easy, yet unique plant-based recipes from some of the world's most sought after chefs. Even if you're already Vegan Iron Chef material, everyone needs a night off – and who knows, introduction to this vegan-meal-magic -in-a-box might just be the loving nudge your parents/ friends/ colleagues could use to make going meat-free a reality.
2. Udder Milk Creamery & Raw Dairy Co-op (Northeast delivery)
At a time when raw dairy purchases still happen largely via unmarked brown paper sacks and are vaguely reminiscent of a drug transaction due to raw milk's illegal status in most U.S. states, the Udder Milk Creamery & Co-op is a revelation. And with a delivery map that keeps expanding (currently they service from New Hampshire to New Jersey) it means raw dairy devotees (along with the raw-dairy-curious) can all get our fix of the white stuff. In addition, they also offer a lovely selection of delicious handcrafted food imported directly from the Middle East. Plus, if you're lucky enough to get Kathy (one of the owners) talking during your delivery, you're liable to receive a treasure trove of free healing gems from her fount of holistic health knowledge.
3. Thrive Market (National delivery)
 I'm sure many of you Numis are up on this but if you're not: THRIVE MARKET, people. Thrive. Market. Similar to popular low-cost online health emporiums like Vitacost but waaayy better, this membership-based delivery service is all about amazing "Wholefoods-like" (read: organic, vegan, non-gmo, etc.) products at wholesale prices. Plus they have an amazing "live good, do good" ethos in which every membership purchased nets a family in need a supply of high vibe groceries via a donated membership, making the pay-it-forward pay-off even sweeter.
4. Notmilk (New York & Brooklyn delivery)
I love making fresh almond milk as much as the next gal but sometimes you had a late night at a Red Tent event and you forgot to soak the almonds…but does that mean that you should have to compromise your high-vibin' ways? The sisters and NYC hometown heroes' behind Notmilk delivery service say HECK NO. So whether you're living life in the fast lane or the thought of blending your own milk seems mildly daunting and/or unappealing their subscription-based delivery service is the easy way to "do fresh." Not to mention their almond milk flavor profiles are kind of insane…Honey lavender almond milk, anyone? Or their big kahuna of choice – the "custom nut/seed milk blend" option. So, let there be fresh Almond milk for everyone!
5. Mountain Valley Spring Water (National delivery)
In an ideal world, collecting your own spring water would be the way to go and with Find a Spring that is fast becoming a reality. However, for many urban dwellers this can often present a journey of E-P-I-C proportions which is when it's definitely time to outsource. So call Mountain Valley Spring Water instead. Bottling spring water from the same source in Arkansas since 1871, in a world of bottled spring water charlatans Mountain Valley Spring Water is the real deal. Voted the best tasting water in the world, TWICE, and delivered straight to your door in gorgeous recycled glass jugs. Done and done.
6. Bhagavat Life (New York & Brooklyn delivery)
We've all heard of the many benefits of the ancient science of Ayurveda. Heck, many of us are card-carrying oil pullers but how many can actually boast true Ayurvedic cooking skills (and if you can only make kitchari that doesn't count)?  Enter Bhagavat Life – Wellness Meals delivery service. For those intrigued by the sparkling wellness that Ayurveda can offer, yet intimidated by delving into the world of Ayurvedic cooking, Bhagavat Life offers the perfect entry-point. Plus included with each meal subscription is a health consult ensuring your meals are in perfect sync with your evolving health needs.
7. Aadhi Cuisine (LA & Orange County delivery)
From weekly meal delivery in traditional clay pots complete with coconut shell spoons, Aadhi Cuisine offers a lovingly handmade take on Sri Lankan Ayurvedic cuisine, perfect for Numis on the Left Coast longing for an Ayurvedic meal delivery service they can all their own.
8. Four Seasons Herbal CSA by Field Apothecary (National delivery)
This sweet little Hudson Valley, NY-based herb farm is like a veritable "Tinctures n' Salves R Us" offering both seasonal and annual memberships to it's herbal CSA which ships nationally. Their seasonally themed boxes offer a cornucopia of herbal delights and are the perfect solution for concrete jungle dwellers looking to get a daily dose of green-witch/wise woman mojo delivered straight to their door.
9. OurHarvest (New York delivery)
Checking out the weekly farmers market is definitely a highlight for many, but sometimes getting there just isn't a reality. OurHarvest to the rescue. Working with some of NYC's premiere greenmarket purveyors, OurHarvest lets you shop local greenmarkets based on your location and offers you the ability to either pick up your items later or get them delivered direct via Uber (of course). Plus, for orders over $25, OurHarvest donates a meal to a local food pantry. It's all good.
10. Urban Organic (NY/NJ delivery)
Doing home organic produce delivery long before it was cool, Urban Organic offers the most affordable & plentiful organic food delivery in all of New York. At only $25 for a "small box," filled with 10-30 organic fruits & veggies it's a steal – and at a time when organic produce is everywhere yet still out of reach for many, Urban Organic offers an oasis of high vibe health and healing to all.