Here comes our monthly dose of intense lunar energy…but what does the Full Moon mean? Vedic (Eastern) astrologer Eve James unpacks the psychology (& why it make us cray-cray…)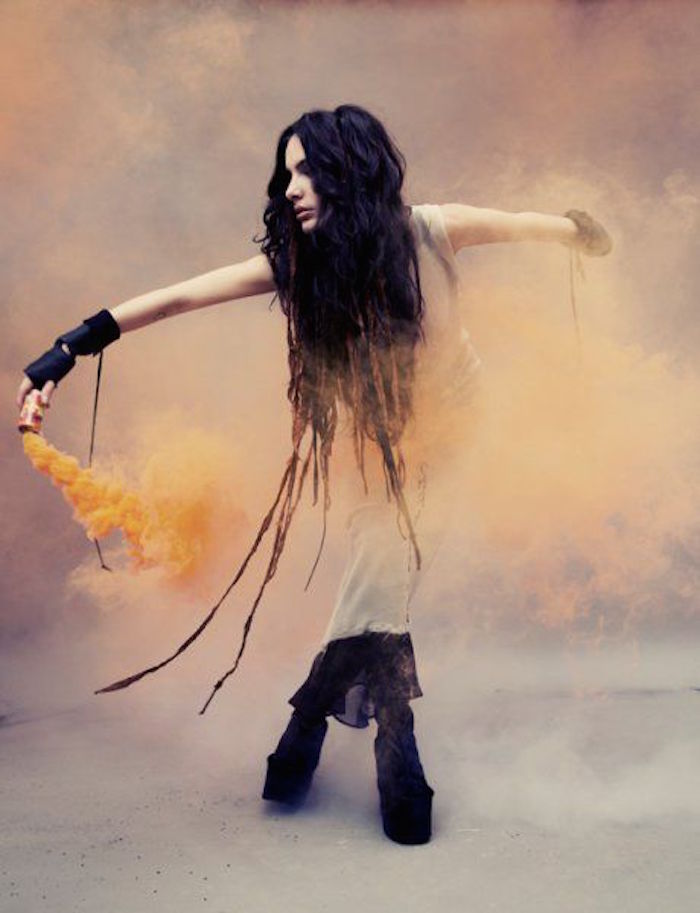 To understand the Full Moon energy, we need to first look at what it represents. Without the Sun, there would be no light or life on this earth. There would be no solar system period, and the time when the Moon is most illumined with the effulgence of the Sun is termed the "Full Moon." She sits directly across from him, receiving his light. They are face-to-face.
Now, take into consideration what the Sun and Moon represent in astrology; the Light of Self, or Divine "I", and it's Mind, it's expression.
To conceptualize this, imagine the Sun as the ocean and the Moon as the movement of the ocean. The Sun is the natural Atmakaraka in Vedic astrology – the divine drop of consciousness within the infinite ocean of Consciousness, the individual soul or Atma (as said in Sanskrit), the imperishable essence or substance of Self, the ever-lasting Light, or the infallible Truth of that which we all most naturally are.
The Moon is the movement of that same substance, and it is this movement that creates numerous thoughts and feelings, which, in turn, inspire actions. This so-called movement of the soul is what we call the mind.
So when the Moon is receiving direct light from the Sun, she is face-to-face with the source of her light. In this moment she is fulfilled, and yet still full of longing to unite with this source, as the Moon is the signifier of longing, and all feelings of separation.
Full Moons stir us deeply because of this, and can inspire action driven by desperation or other incomplete or unfulfilled longings within our minds. Full Moons can also feel very good to us, depending on the placement of the Moon at our time of birth, and how fulfilled we feel inside as an individual.
When the Moon is directly receiving this light of awareness, it can feel very unsettling to those of us who experience our independent self as fragmented, or overly dependent on an identity that isn't working in unison with who we really are deep inside.
Full Moons heighten our awareness of what is within our minds, and how separate we have become from our source of light and truth. They can also be very illuminating and energizing when it comes to marriage or any other activity resulting in union, as this is the time when the Moon experiences union with the light of the Sun.
In Vedic astrology, we consider the Nakshatra of the Moon to be very important, which is the portion, or "lunar mansion", of the sky the Moon is aligned with (there are 27 of these in Vedic astrology, named for the most prominent star in each). When the Moon is full and receiving illumination from the Sun, her cup is full and so she is considered ready to fully express the mood of the Nakshatra she is aligned with.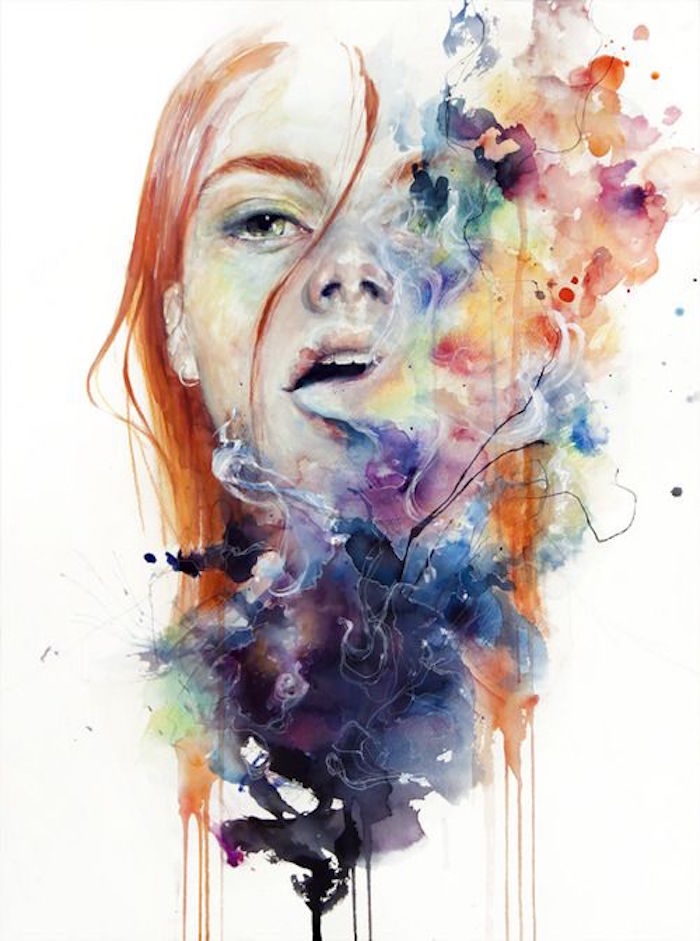 That portion of the sky is amplified with emotion and there is a palpable charge in the atmosphere. Let's say the Nakshatra is kind of like a scented flower the Moon is wearing. During the Full Moon, the fragrance is very strong and motivates people differently according to how much they like or dislike that scent, or how it mixes with their unique DNA.
The Moon on March 5th will be 100 percent full at 10:05am PST, and she will be aligned with Purvaphalguni Nakshatra, which is a sign of romance, music, arts, creative activities, vacation, and romantic union. This is an interesting sign however, because even though it's hyper-creative and is associated with blissful marriage, etc, it also signifies the waging of war, or going into battle and using deceptive war strategies.
So despite its feminine, almost bohemian expression, it is also considered potentially fierce and destructive. Purvaphalguni is associated with fire and now is a time to honor or respect this element and be wary of it. This is why it is a sign of poetic and romantic love, passion and pleasure, all things that ignite a fire within.
At this time, we must be very careful of the fires we ignite with other people – be it romantically, professionally or socially. This is also an intense Full Moon politically, due to its association with binding unions (contracts and marriage) and it's fiery underbelly. It is however a beautiful time for making deeper commitment to a personal relationship, or creating stronger bonds with those we wish to keep in our lives. It is also very good for performance-related endeavors, such as music, drama and the like.
Purvaphalguni is literally considered to be full of vibration and potential, and it can work miracles for releasing inner intention into the Universe and gaining union with that goal. So for those of you wishing to release a creative project into the world, this Full Moon is excellent.
But for the hopeless romantics out there, be very careful and think twice before igniting a new flame! Even though this is an auspicious sign for marriage, it can be a deceptive sign when it comes to fulfilling our heart's real longing for union. The energy of this Moon can be motivational and intensely inspiring, but that same motivation can be put out as quickly as it was ignited.
This is also a perfect time to pamper or treat yourself to something you desire. Self-care and healing are both highly supported by Purvaphalguni, whereas it's sister-sign Uttarphalguni (where the Moon will align next), is about self-sacrifice and serving others. This reminds us that we have to take care of ourselves and love ourselves before we can truly uplift others. So this sign is seen as innocently and harmlessly selfish, in the sense that it reminds us not to neglect our own needs.
With that said, best wishes – and may the Full Moon aid in you feeling nourished, within and without!
NEXT UP! Eve James chats to Numinous founder Ruby Warrington about the difference between Western and Vedic (Eastern astrology). Follow us on Twitter, Instagram and Facebook for updates on every new post…