In the face of enormous political and social challenges to our bodies and souls, the time for period pride is right now, says Cora founder Molly Hayward. Here's why your period is a feminist issue and how to harness the power of this change-making cycle … Main Image: Zoe Buckman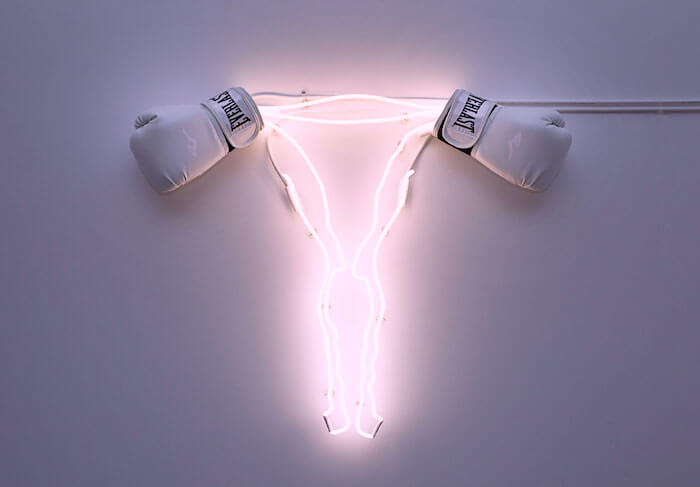 Now, more than ever, the claim to our bodies in all their messy, beautiful, real complexity is imperative.
From debates over period product ads in the subway system, to parts of the world where girls are exiled from school due to lack of sanitary supplies, our monthly life-giving cycles are in the news. Which means the time for period pride is now.
And as we reclaim the Numinous parts of the menstrual experience (consider the sky-high rise of Moon circles and Moon magic), our generation is reigniting the conversation about what our periods mean, how they can bring us together, and why we must harness their full power.
To understand the potency and potential of this change-making cycle, we sat down with founder of organic tampon subscription service Cora, Molly Hayward. Her mission? To charge the experience of womanhood with respect and reverence for our periods. "We see a world where women can live fully-embodied," says Molly. "Your period is an essential part of human life."
Want to reclaim your period as a feminist issue? Read on for 8 reasons why bleeding is beautifully badass …
It's in our blood.
>>>
1// Because moon power burns as brightly as solar power.
In a relentlessly solar-powered world with an emphasis on egocentric, "yang" action and force, the yin cycles of the Moon provide a subtle counterpoint that teaches us to value our internal processes, and our alignment with the natural world that surround us. "Our cycles are a practice in the wisdom of life/death/life," says Hayward. "Women experience this truth every month in their bodies."
This kind of wisdom allows us to understand how endings fuel unexpected beginnings, and how we are powerful participants in something much greater than ourselves. "[Through my cycle], I began to see myself, and all women, as the bearers of the wisdom that everything in life has a cycle," notes Hayward. "Ideas, institutions, plants, animals, and humans, all have to die to allow for the birth of new ones. This is powerful wisdom for our society today."
>>>
2// Because badass boss ladies bleed.
As we tune in to these rhythms that often fly in the face of the ceaseless cult of cutthroat corporatism, we can change the way work gets done from the inside out.
When we repress our cycles and "skip" periods (using birth control pills, for example) because we believe must "keep up" with the pace of masculine career achievement or avoid discomfort in some situation (during sex, on vacation), we are voting yes to a work environment and world which thrives on gender inequality and denies our internally-facing wisdom. Periods of retreat from "go" mode can actually inform and fuel our creative process in the world.
When we bring our full bodies to the boardroom table, we can change the way that work gets done.  
>>>
3// Because period exile is an education issue.
The statistics are startling. 300 million girls and women worldwide use rags, plastic, sand, and ash to manage their menstrual cycles. 1 in 4 girls in India drops out of school once she reaches puberty. "While I was traveling in Africa," says Hayward, "I met girls who would stay home from school during their periods because they couldn't afford period products and then learned that millions of girls around the world stay home from school during their periods because they don't have a way to manage them."
With a 90% decrease in dropout rates worldwide when girls have access to sanitary products, it's imperative that we support girls and women worldwide to bleed with dignity, safety, and adequate supplies.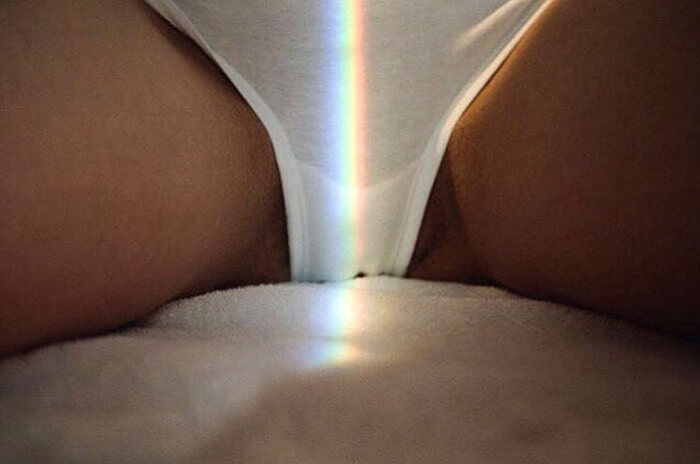 >>>
4// Because healthy bodies bleed.
Whether it's deliberately augmenting or suppressing our cycles so we don't have to deal with the "mess," or obliterating our cycles entirely as the result of compromised eating habits or over-exercise, our bleeding bodies are barometers for our overall health.
"In addition to the way periods of have been negatively perceived, there are so many other aspects of women's bodies that are shamed and stigmatized," says Hayward. "Our mission is to bring women and society to a place of understanding, acceptance, and respect for the awesome power of our bodies."
And as we commit to celebrating our healthy bodies, we also begin to question the harmful synthetics and chemicals that enter them through conventional sanitary products. "I hated the idea that so many women were unknowingly exposing themselves to these potentially harmful substances for several days every single month for decades of their lives," Hayward comments.
>>>
5// Because period sex should not be taboo.
As we move through our monthly rhythm, we have the delicious chance to connect with all aspects of our desire and nature. Each of us responds to the distinctive phases of our cycles with different moods, cravings, and sexual needs.
We deserve to feel sexual pleasure when, where, and with whom (consensually of course) we damn well please. Each month, our periods are gateways to a shifting, sensual landscape. Get curious about exactly when you're most turned on and claim this pleasure, no matter the time of the month. Partners who love you, should love your body in its entirety.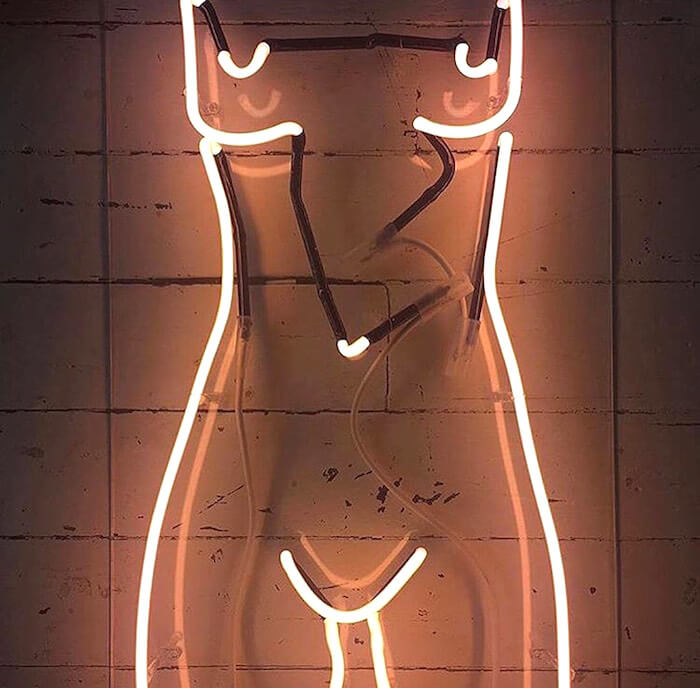 >>>
6// Because periods are a rite of passage.
Periods connect us to a magical, matrilineal line. They are part of both our ancestral histories, and the history of our own lives. Remember when you had your first period? Maybe you felt shame or confusion. Maybe no one was around to help you make sense of this powerful rite of passage.
Puberty, maturity, aging, the mystery and magic of both fertility and menopause … as we pass through the seasons of our lives as women, we have every right to bow down at the altar of our beautiful bodies during their complex cycles of change.
>>>
7// Because there's no shame in getting messy.
Ever been told that you're "too much?" That your emotions take up too much space. That you're unruly. That you've gone overboard. Our periods are part of our carnal bigness, and shame around their messiness keeps us from inhabiting our fullest range of emotions and potential.
"Periods are a natural biological fact of womanhood," affirms Hayward. "Access to safe and healthy menstrual products is a matter of human dignity, in addition to being critical to girls' and women's ability to stay well, attend school, and participate in the formal economy. These things are in turn tied to our equal standing in society- not to mention being basic human rights."
Quite simply, periods connect us to our humanness. And we deserve to be fully human.
>>>
8// Because there's strength in synchronicity.
More than just a college co-ed curiosity, there's scientific proof that when we assemble in close community, we often sync up our cycles. And while each one of us can tap into the particularities of our own rhythm and our wisdom, there is powerful medicine in communal cycling. As we share the experience of being in our bodies, we share the stories of how these bodies move through the world– our overlapping wants, needs, fears, and aspirations.
Women who bleed together can change the world together.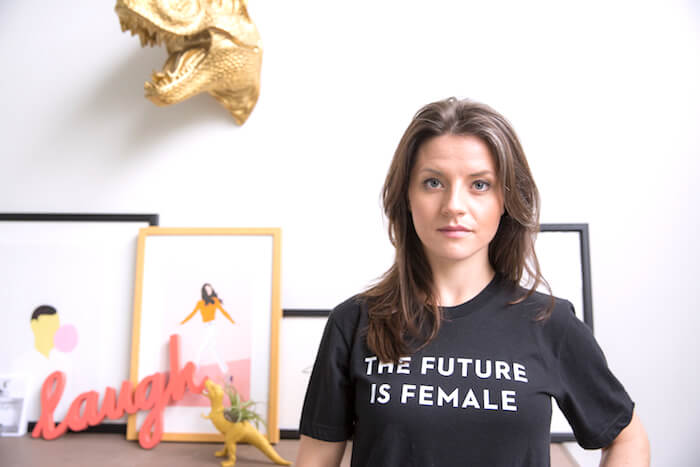 We produced this post in partnership with Cora, a monthly subscription service for premium organic cotton tampons with BPA-free applicators that honor our bodies, while providing performance and convenience. For every subscription purchased, Cora also provides a month's supply of sustainable pads to a girl in need in a developing country so she can stay in school during her period.