As Mercury stations retro for the first time this year, savor the slow down with Rebecca Farrar's total guide to ALL the 2019 retrograde cycles …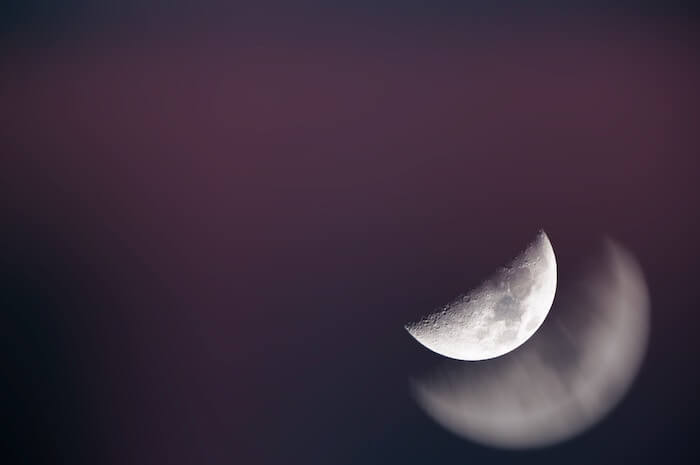 Ever wish you could enter a time machine for a do-over?
Every planet in our solar system—except for the Sun and Moon—spends time "in retrograde." These periods each bring powerful opportunities for collective and individual slow down and renewal, calling us to bring awareness to situations we may have glossed over or rushed past.
Mercury Retrograde has gotten a pretty bad name! But rather than harbingers of doom and gloom, all retrograde transits are opportunities to choose free will over fear.
When a planet is retrograde, it appears to move backwards in the sky, an illusion caused by the Earth passing by these slower moving planets. As these shifts occur, it's up to us to decide how we'll handle the themes they reveal.
With awareness of a planet's areas of influence, we can notice how those energies move through us and can uncover new ways of relating to them. For example, if we tend to be non-committal, a Saturn retrograde transit may help us understand where more effort and hard work is needed. If we over-identify with our intellect, Mercury retrograde can reconnect us to our intuition.
Since January 6, 2019 all of the major planets have been in their forward motion. This ends on March 5, when Mercury stations in the last degree of Pisces before retrograding for most of March. As retrograde season 2019 begins, use the guide below to embrace these times of deep transformation, growth, and healing …
///
Mercury // March 5—March 28 (retrograde in Pisces); July 7—July 31 (retrograde in Leo); October 31—November 20 (retrograde in Scorpio)
When the planet of communication and linear thinking moves backwards, our minds may feel a bit fuzzy, especially since this year's first Mercury retro occurs in the imaginative and intuitive Pisces. Take this time to:
Complete old writing projects, revise your resume, reignite a journaling practice.
Edit and review emails more closely to make sure you are articulating what you want to say as clearly as possible.
Reorganize closets, drawers, and cabinets, as Mercury likes to keep things in order.
///
Ceres // April 9—July 17 (retrograde in Sagittarius)
When the largest asteroid in our solar system is in retrograde, we may become more familiar with all of the places we need to up our self-care regime. Ceres' 2019 retrograde cycle helps us contact our inner nurturer and recover our self-parenting tools. Utilize this retrograde for revisiting what you need to feel your best, both emotionally and physically. Use Ceres retrograde to:
Try out new recipes or new healthy eating habits and take care of your own needs before helping others.
Focus on the many ways to practice self-care, from salt baths to voicing your emotions.
Read books on attachment theory and emotional support such as Attached by Amir Levine, David Richo's How to be An Adult, and the work of Rachel Heller.
///
Jupiter // April 10—August 11 (retrograde in Sagittarius)
The largest planet in our solar system, Jupiter's slow down often reveals new visions. This year, Jupiter will be stationing in its own sign of Sagittarius, and this backward motion may evoke a sense of contraction or constriction. Use this time to:
Plan a trip or mini-adventure somewhere you've never been or revisit a favorite place—Jupiter loves to travel.
Notice places of over-indulgence and how you can cut back on waste, perhaps bring your reusable cup to the coffee shop or carry around bamboo silverware.
Take an honest look at the vision for your life and values, and write it down this time to make it feel more real.
///
Pluto // April 24—October 3 (retrograde in Capricorn)
Pluto brings us closer to the domain of shadow and the underworld, asking us to take a closer look at the "un-pretty" aspects of ourselves and to confront discomfort. When in retrograde, it helps us uncover places where we haven't gone deep enough before. This year's retrograde occurs as Pluto moves through Capricorn, along with Saturn, and asks important questions about power structures. Use Pluto retrograde to:
Dive into shadow work with a therapist or guide, or take a long hard look at the things you are annoyed and angry about, as the shadow shows up the most in our projections.
Get caught up on taxes or get your will in order; Pluto wants to prepare for the inevitabilities of taxes or death, as well as topics that may be uncomfortable to talk about.
Read up on the occult and mystical traditions that intrigue you, or pull out the Tarot deck you haven't used in a while.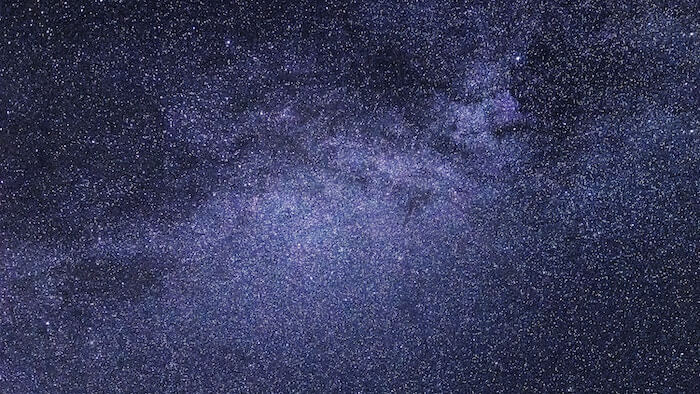 ///
Saturn // April 29—September 18 (retrograde in Capricorn)
Similar to Jupiter, Saturn spends a third of the year in retrograde and offers clues about where we may need to re-commit or become more disciplined. In 2019, Saturn retrogrades in Capricorn, alongside Pluto, and can help us reclaim our sense of authority and responsibility where we may have avoided it in the past. Saturn represents the longer cycles of time and existence and when in retrograde, it can take us back in time to clean up old pain. Use this transit to:
Look for places to slow down and practice more discipline, whether it be at work or in relationships.
Rethink your long-term goals from the standpoint of the legacy you want to leave, write a 10-year plan, or even 40-year plan.
Contemplate your priorities over the next several months and discern where and with whom to focus your energy.
///
Neptune // June 21—November 27 (retrograde in Pisces)
When dreamy Neptune moves into retrograde, it brings a time to examine our illusions and fantasies. This planet connects us to our spiritual side and the myriad ways to feel in tune with the divine essence of who we are. The 2019 Neptune retrograde cycle occurs with Neptune in its favorite sign of Pisces, so projections may be at an all-time high. Use this cycle to balance fantasy with reality.
Resume a creative project, especially if it is related to a flow state such as photography, film, or painting.
Start up a meditation practice, or restart an old one, as Neptune desires a connection to the divine.
Take a break from substances that contribute to altered states of consciousness or disassociation.
///
Chiron // July 8—December 12 (retrograde in Aries)
Chiron is a bridge between different parts of ourselves, and helps us identify what still needs healing. During its retrograde phase, we can rely on this planetary body to help us rewire or release old painful patterns, as well as help us regain our sense of wholeness. Chiron's 2019 retrograde moves through Aries, allowing for old confrontations to be addressed and an inner understanding of our anger. Use this transit to:
Take a class or receive a session of reiki or massage therapy (Chiron comes from the word for "hand") to understand the power of hands-on healing.
Boost your self-esteem by making a list of your strengths and keeping them nearby.
Reorient to yourself by making a list of situations where you put others first, or a list of your non-negotiable needs for relating.
///
Uranus // August 11—January 10, 2020 (retrograde in Taurus)
This year's Uranus retrograde transitions us from 2019 into 2020 with opportunities to rethink our creativity and uncover new ways of doing things. As Uranus re-enters Taurus on March 7, the retrograde occurs in the same sign and may revisit themes from things that occurred in May 2018. Use Uranus retrograde to:
Join a new community (IRL preferably) or attend group events you may have thought were not for you, as Uranus encourages us to try new things and also meet new people.
Activate your inner activist by recommitting to causes that mean something to you.
Update your technology or reread your smart phone manual—Uranus loves the future and feels at home with technology.
///
Vesta // September 23—December 29 (retrograde in Taurus)
Baby planet Vesta bridges heaven and Earth through ritual and devotion to personal ceremonies, and brings magic to the mundane through feeding our sacred flame. During its retrograde cycle, we may find ourselves pulled more deeply into our sacred practices, and during this year's Vesta retro in Taurus, we're asked to cultivate the sacredness of pleasure. Use this cycle to:
Explore sacred sex rituals such as Tantra or Kama Sutra, or create your own sex magic ritual.
Take a human sexuality class or write a sexual autobiography to understand more of how this sexual flame moves through you.
Create a new ritual for the moon cycles or even in your own daily routine, as a reminder of the many ways to connect to the sacred in everyday life.