Who was Morgan Le Fay? Ellie Burrows gets up close and personal with an everyday Goddess. Portrait: Mikal Marie Evans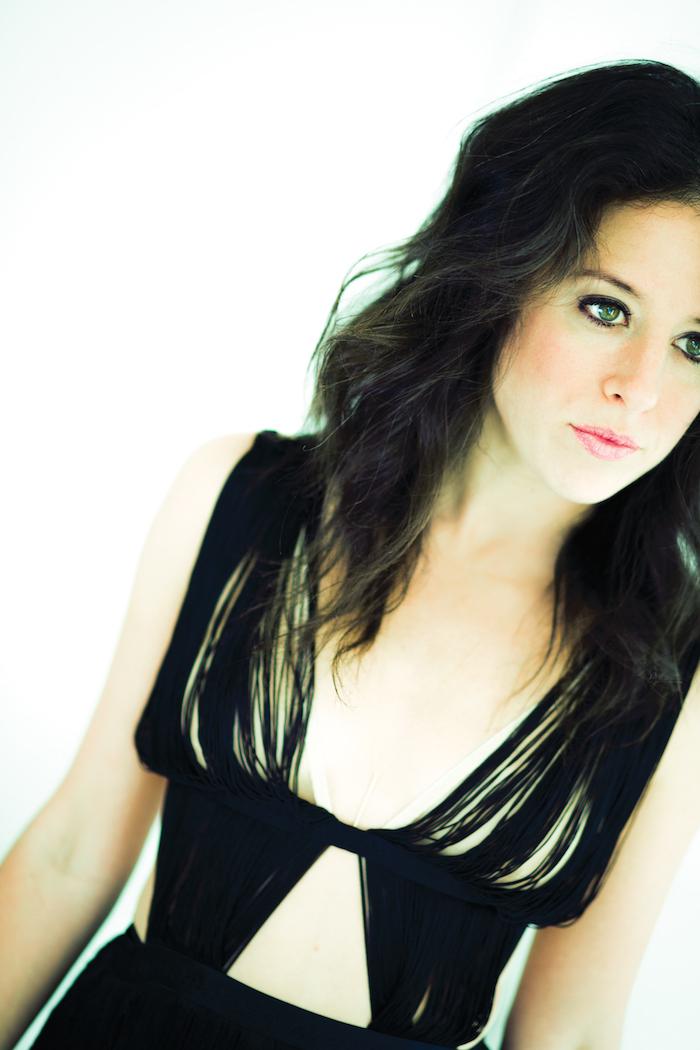 Morgan Le Fay is sweating me.
I recently bought a The Goddess Oracle Deck & Book Set
, and I've gotten into the habit of pulling a card each morning. And the strangest thing has been happening.
No matter how much I shuffle, I get Morgan. And the last time a friend was over, she showed up for her, too. The Goddess obviously has something to tell me.
I didn't really know much about Morgan Le Fay, except that references to her can be found throughout the Arthurian legends, that she's supposedly a fairy (neé fay), and the main character in a book called The Mists of Avalon that's been sitting on my shelf, unread, for no less than five years.
In July, prior to her recurring role in my morning routine, I went to Glastonbury, her home turf. I put my feet in the Chalice Well and Gardens, and did not hear her siren song. I felt zero connection to her. I always thought Kali, Kwan Yin, and Artemis are more my jam anyway.
According to my deck, Morgan Le Fay is there to help us honor our own rhythms and show us that we are the master and mistress of our own clock when it comes to eating, sleeping, exercising, and making love. Since my routine is pretty on point (what up, black tea, Body By Simone, 8+ hours of sleep per night), it felt like this was about something else entirely. So I decided to do some digging. And that's when I began to hear Morgan's song.
In books, Morgan Le Fay is a healer, a heroine, a seductress, or sorceress. Her realm of expertise lies beyond the concrete (unlike my beloveds, listed above). Morgan is a bit harder to pin down, and often considered controversial. Her influence is consistently twisted and turned in service of a story.
So it looks like Morgan and I do have some things in common; my essence too can be twisted and turned in service of stories.
Observe:
Ellie the Healer: In 2008, Ellie was diagnosed with a permanent pain condition in her lady parts. Through ecstatic breathwork, deep relaxation, emotional exploration, copious amounts of sleep, a cleaner diet, and routine exercise, she healed herself and now is fully functioning down there and everywhere.
Ellie the Heroine: An average student at an intense high school, Ellie decided to get her shit together and ended up graduating magna cum laude from Northwestern University. She had a moderately successful career in the film business, before heading off into the sunset to explore the world as a spiritual tourist and pursue her dream career as a writer. She often uses the monomyth aka the hero's journey in her personal essays, in service of helping herself, and others, evolve.
Ellie the Seductress: Ellie often uses her words and body to attract and send messages. She is warm-hearted and vulgar-mouthed. She likes putting pictures of herself online that show off her body by Simone. She's uses extreme amounts of eye contact and takes an inordinate amount of pleasure in distracting people from their work in favor of more hedonistic pursuits.
Ellie the Sorceress: Ellie believes anyone can talk to the Universe and that it will talk back. She often makes decisions based on astrology, and consults psychics, tarot card readers, and mediums when necessary. She relies heavily on her intuition and ardently believes in the existence of the soul. She claims to have had visions of things before they happened. Kind of like Malcolm Butler in the Super Bowl.
In addition to the above, I can also identify with the loving sister, nagging girlfriend, super-down hook up, naïve millennial, fearless adventurer, or reclusive homebody. For as long as I can remember, I have tried to define my person using personas, casting myself as characters in various stories as a means of figuring myself out. Humanity is really hard to make sense of, and that's why we're busy telling so many stories in the first place. And we all know where stories are generated: solely in the mind.
That thing in our chest – it's a place of confusion. The heart knows no classification, no characters, no story. It knows nothing – but it feels everything. That's why someone who "follows his/her heart" is someone who we would call "free." Free from the judgment, free from stories.
I think Morgan wasn't a Goddess at all. I think she was an actual human being, and that's why she's hard to identify with and her role and influence greatly debated. Morgan will never be just one thing. Neither will I. And so I choose to see her as a real woman, suspended between mind and heart, trying to make it work in Medieval Times. I can so relate; bubonic plagues and lack of electricity aside, Millennial Times has its challenges, too.
Okay Morgan, message received. Drop the stories. Drop the personas. My everyday Goddess deck just wants me to be an everyday woman. An everyday human.
Nota Bene:
For more on archetypes see Katy Perry's Elle cover story.
For more on "real" women: See Maggie Gyllenhaal's acceptance speech at this year's Golden Globes.