Plus an intro to astro dating, birthday fun, and I'm reunited with my Starchild…child.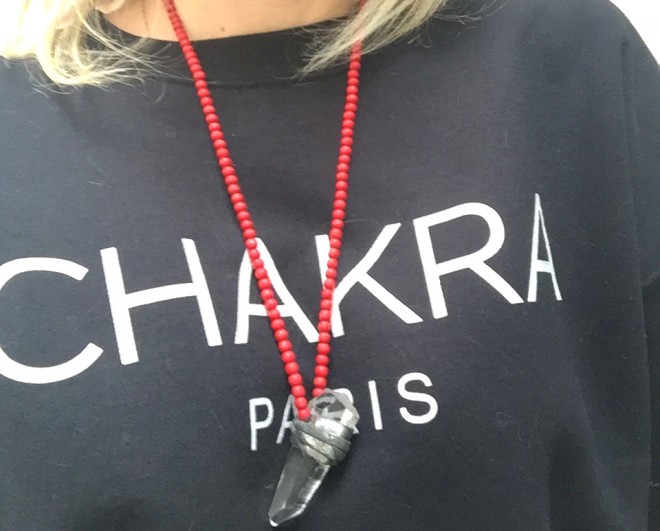 :: MONDAY ::
THIS WEEK IS ALL ABOUT OUR NUMI SWEATSHIRTS! Which you can now finally buy from our ACTUAL store, which is now fully up and running. We're selling them in aid of an amazing charity called Urban Yogis, which helps bring the tools of yoga and meditation to inner city communities to help lessen violent street crime. YESSSS. This kind of initiative is WHAT IT'S ALL ABOUT. When I asked Bob Roth, director of the David Lynch Foundation, what he thought the world would look like if everybody learned to meditate, he told me: "If even one per cent of the population learned to meditate there would be less divisiveness, and less violence. There would be more consensus and willingness to work together and be collaborative." So…get your shirt and help support, world peace?
:: TUESDAY ::
An "astro date" with amazing Luke Simon. Luke is one of my very favorite people in the entire Numiverse (found out today he's a Libra – and Libra men, what's not to love), and he recently announced he was offering a new kind of birth chart reading. Namely, it takes place at a spot that's a physical reflection and manifestation of the major aspects of your chart. For me, this meant a windswept walk dow to the East River park in Williamsburg, where he told me: "the ongoing construction work taking place represents the intense period of transformation you're going through right now." Um, u-huh. Then there's the view across the water to the Manhattan skyline, representing all the ambition of my Aries Sun and Sag rising – but built on the watery vulnerability of the Hudson River. A snapshot that's me to a tee. Contact Luke here for a reading.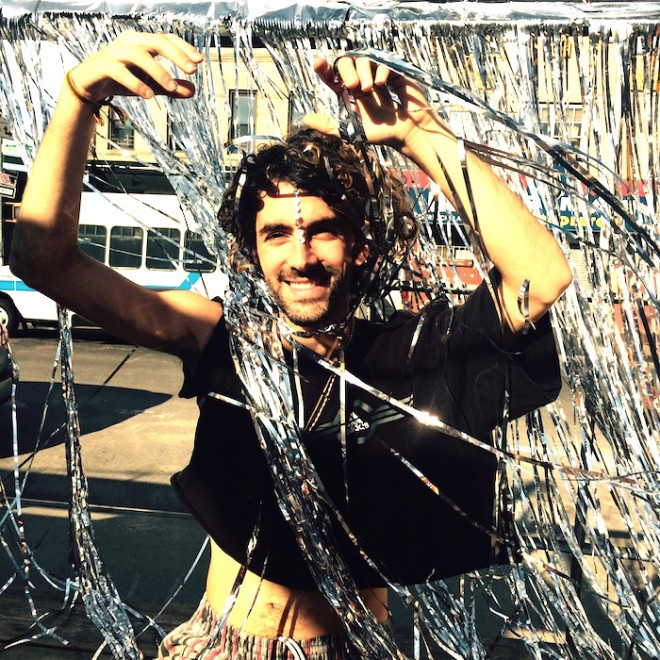 :: WEDNESDAY ::
Got my Starchild Tarot deck back, which I'd lent to lovely Lindsay Mack when she stepped in to take over Tarotscope duties last month. Lindsay liked the cards so much she decided to invest in her own deck, and for my part, I just didn't realize how much I'd MISS them! Like the number of times I'd be all, "hmmm, I wonder what the Starchild would say?" and then experience mild panic that they were not in my possession. I have never felt like this about a deck before. It must be love.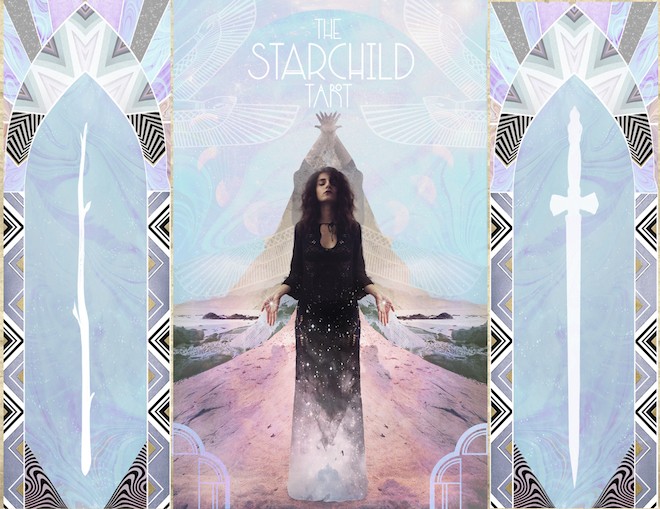 :: THURSDAY ::
Love how somehow a cosmic metaphor follows you around – in my case, this week, life as a rollercoaster. 1) my niece and nephew arrive from the UK and suggest a trip to Coney Island this weekend. I text my friend: "I feel like what I actually need is to go on a rollercoaster and just scream my head off this week." 2) my Strong Eye Astrology reading for the weekend advises me to "flow with the vibrant energy of the carnival." 3) my life coach send me this link to this Jimmy Fallon skit titled "The Joy of The Rollercoaster," as (another) metaphor for the intense period of transformation I'm going through right now. #surrenderforever
:: FRIDAY ::
Counting down to my Club SÖDA NYC next Thursday with Biet Simkin. Did you get your ticket yet? And there's a reason I'm getting a little over-excited about this one – it's kind of also mine and Biet's birthday party. Last night she sent me this text: "This birthday for both of us is telling a tale of the year to come, and the next decade." Come join us to find out what she meant, and help us celebrate!