Pisces Season 2019 invites us to let go of judgement, as we radicalize our relationships and begin to trust that we will receive exactly what we desire, says Bess Matassa …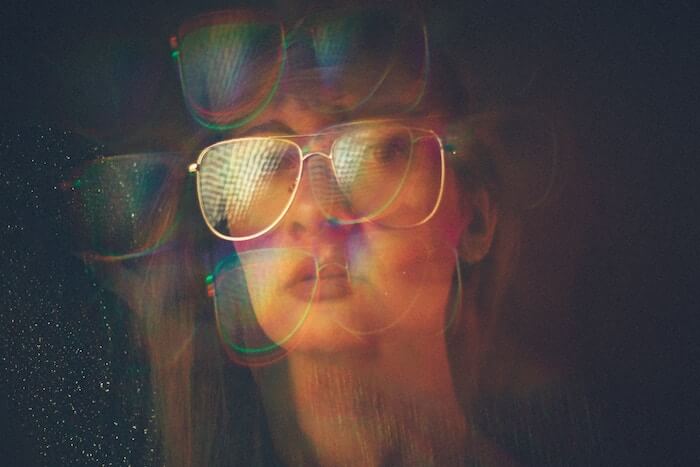 Pisces Season 2019 invites us to sit back and truly let it all just be. This astro season is a plunge into our past lives, and a call to make peace with even the moments and memories we feel will never be "right." A tender time for softening, melting, and allowing, Pisces Season 2019 asks us to remember the magic of simply being alive, without having to assess or pass judgement on any part of our lived experience.
The Sun enters Pisces on 2/18, with a Virgo Full Moon the following day illuminating minor planet Chiron's move into Aries. These energies combined call for a balance between our urge to make an individual mark, and a recognition that ours is a tiny but vital role in the whole sea of stars. It's a moment to press pause on hot-blooded agendas, and feel into the legacy we leave by simply being.
When Venus moves into the out-there wilds of Aquarius on 3/1 we're asked to liberate our love affairs from stiflingly preconceived notions. And as electrically-charged changemaker Uranus shifts into Taurus for a 7-year long haul on 3/6, accompanied by the Pisces New Moon, it's the start of a profound cycle for filling our cup, and trusting that new sources of nourishment and abundance will arise from precious seeds planted long ago.
With the influence of Pisces' ruler, Neptune, reigning supreme, it's a season to let gravity do its work, allowing what needs to recede from your life to simply slip away in the rearview mirror. An invitation to turn our perceived losses into emotional finds, Pisces Season 2019 wants us to remember that sitting with stillness is never a sign of lack, and that what's coming down the line is wilder and wider than we could possibly have imagined …
Listen to the full Pisces Season 2019 report from Numi resident astrologers Bess + Sandy HERE and read on for more on the 4 key astro events of the coming weeks …
///
Sun in Pisces (2.18-3.20) // Missing by Everything But The Girl
Pisces energy is a call to remember that time is never linear, and that we aren't meant to "get over" anything. Instead, can you walk alongside, underneath, through, and with whatever your perceived pain might be? This 90s hit is filled with loss and longing—but not lack. Where in your life can you hold more feeling than you thought? How can you expand to contain all the stories that live beneath your skin? The Sun in Pisces asks us to wander past pathways without shame, trusting that they will integrate and assimilate in their own sweet time.
///
Mercury Rx in Pisces (3.5-3.28) // Aura Photographs
A deep call to listen with every surface of our bodies, Mercury's retrograde journey through Pisces asks us to see ourselves and the world in a brand new way. This is a time to soften the hard-edge between "good" and "bad," pleasure and pain. Use this transit to let your gaze go fuzzy, to soothe your self-talk, and to allow multiple layers of experience to simply rise and fall on the surface of your consciousness, no matter how strange. Loosen limited POVs, and practice reading the auras of people and experiences, instead of seeing rigid lines.
///
Venus in Aquarius (3.1-3.26) // Blind Dates
Venus rules over love and relating, and is deeply connected to our sense of self-worth. In wonky, exploratory Aquarius, this transit asks us to delight in our weirdness. Whether partnered or solo, it's a moment to let your freak flag fly to give others permission to do the same. Whatever your relationship status, channel the energy of a blind date in both your professional and personal meetups. Be open to being to surprised, and let this take your interpersonal dynamics even higher.
///
Uranus in Taurus (3.6.19-2026) // Planet Earth
The passage of radical Uranus through Taurus sounds the call to revolutionize our modes of receiving. Animals and plants don't guilt themselves for their appetites, and this transit wants us to make like the beasts who birthed us. This 7-year cycle is about breaking free from any shame surrounding our desires, and trusting in the endlessly generative ground on which we stand. Harness this sense of naturalistic hedonism with earth films that chronicle the dizzying diversity of evolution, reminding yourself that no body shape, size, or carnal urge ever deserves to be shamed.