Last night saw the launch of The Temple of Venus, a Numinous community art project in collaboration with energy healer and artist Elyssa Jakim – and we want you to get involved! Image: Victoria Keen Goddess Tribe series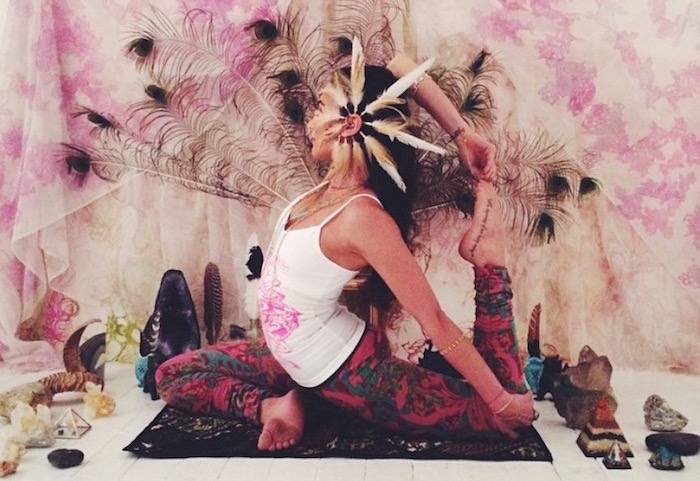 Welcome to the #summeroflove, Numis! We're beyond excited to announce The Temple of Venus, a community art project dedicated to the Goddess of beauty, love, and abundance.
Based in Williamsburg, BK, and created in partnership with energy healer and artist Elyssa Jakim, the Temple is an interactive altar celebrating our community, the power of love, and the energies of the divine feminine. And the CRAZY serendipity leading up to the launch makes us feel like Venus herself basically MADE US DO IT.
Housed in a private residence (in what is actually called the "Venus" building!) and open to all, we are inviting healers, seekers and modern mystics to contribute their offerings and wisdom throughout this two-month period, creating an ever-evolving container charged with positive vibes.
Open from 7/7 through August 19, the planet Venus will also retrograde in artistic, playful Leo for the second half of the project – creating a cosmic portal for healing our attitudes to love, money and beauty through creativity.
The altar room itself will be a space for meditation, prayer, contemplation and healing, while a second space will be available for larger group gatherings and workshops. And if you just want to come make an offering to Venus and soak up the healing energies, the space will also be open for drop-in appointments each Wednesday between the hours of 3 and 5pm. International offerings by mail or Skype are also welcome!
Any donations collected will go towards the maintenance of the space, after which all funds will be gifted to The Doula Project.
Want more info? Contact us: [email protected], or connect with us on Instagram, Facebook and Twitter with your questions and suggestions.
All events will be listed at Thenuminous.net/events – here's a taster of what's lined up to date:
7/10: Reiki 1 workshop with Elyssa Jakim
7/15: Be Here Now(ish) screening and open discussion
7/18: Tarot readings with Lindsay Mack
7/31: Full Moon Sacred Drum Circle with Wild Soul Healing
8/12: Flower Crown making workshop with Aurora Botanica