Re-connect to the wisdom of wilderness, and perhaps our planet will save US, says Darren Austin Hall…Artwork: Stéphane Recoupé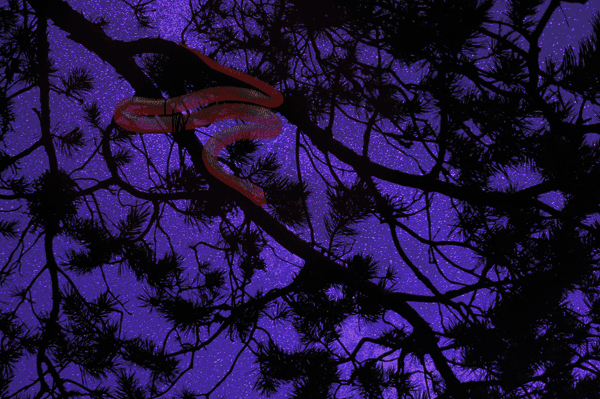 "To be whole. To be complete. Wildness reminds us what it means to be human, what we are connected to rather than what we are separate from." — Terry Tempest Williams
The worst kind of loss is one you're not even aware of. The loss of the wild and our allied wildness is one such loss, haunting us in a multitude of inner-howlings and muffled cries; deep, psychic pains and distant, all-engulfing yearnings.
We may taste it in the devastating awe of a sublime valley of meandering meadows and lakes surrounded by towering mountains. Or else in the skin-crawling terror that some city slickers can experience in the dark woods. We get little nudges of it, too, when we boldly take risks, calling upon unknown resources. In the ecstatic place when limits are transcended and we witness how much more powerful we are than we believed.
And we also find it in the rebellious streak that smirks at authority figures, sometimes playfully, sometimes out of a sheer desire to transgress any kind of 'taming' of our primal being, as if it were a grave betrayal. The story of our wildness—what it is, what happened to it and what to do with it now—is old and complicated, but it's one worth remembering, for it harkens back to the most ancient wounds that usurp us all.
Our natural world, horrendously abused, is now in a state so perilous our very survival as a species is threatened. This is an example of just how deep the wound of separating from our wildness goes. At the heart of perhaps one of the longest and most insane of wars in our story as a species, it is also one we are largely ignorant of: the war against both nature and the wilds of our own human nature.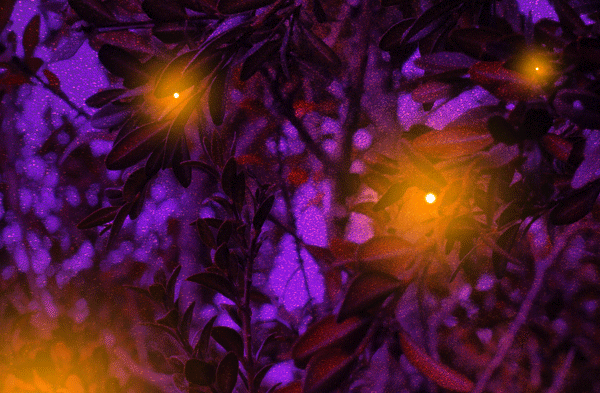 I realized this returning to Toronto after a recent vision quest in Manitoba, and realizing what we've lost in choosing to pave over Her wild, ragged skin; to relegate Her rawness to sanitized city parks; to drown out the peaceful pulse of Her wilderness with the perpetual motion of the traffic and busyness that charge our cities with a certain kind of restless madness.
Moreover, how we have become cut off from something so vital and necessary; something that keeps us in constant alignment with what is true and good, on a path of virtue, and away from the suffering that modern culture wreaks upon us by way of social conditioning.
But all it takes to remember is to acknowledge the inherent wisdom that awakens within us when we're in the wild, like a silent soul-switch.
In any moment of heartache, when you've felt called to take a walk in park or, better yet, hike in a forest, didn't you experience an almost immediate peace-of-mind? And perhaps a subsequent yet even more powerful cascade of wise insights, resolve, and answers? In my one-on-one healing practice, I often send people besieged by turmoil to the park to sit beneath a tree, to ground into the earth and simply ask questions. I counsel them to enter a state of meditative receptivity and to wait to see what happens. It never fails.
One incredulous friend later admitted she thought it was some 'hippy bullshit'—but that within minutes of sitting, she found extraordinary insights. On this note, one ancient name for Goddess Earth is Sophia, meaning 'wisdom'—also at the root of the word philosophy: philo (love) of sophy (wisdom). Or Sophia, the Earth Goddess, whose quality is wisdom.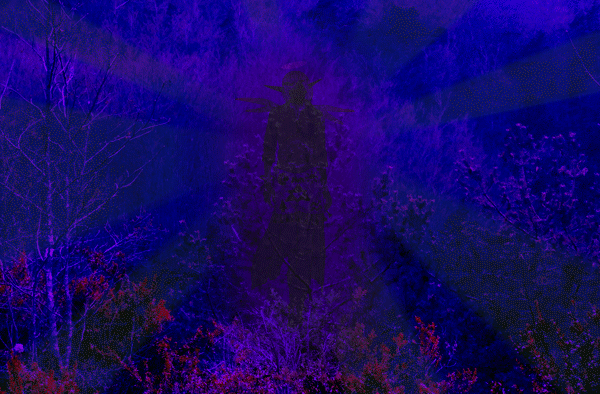 I believe that when we encounter any kind of wilderness, even in a city park, an extraordinary resonance takes place between it and the wilderness buried deep in us. Suddenly, stagnant emotions, thoughts and experiences find flow because what is wild is always in flow, cannot be tamed nor contained. To take a hit of this means an immediate sense of liberation.
It's a feeling we experience as teenagers: as our hormones thrust our bodies into adulthood, and we feel the unhinged energies of our being expanding. In traditional cultures, these were times to take the boys and girls into the wild to teach them how to navigate these new energies, so that their wildness could be channeled, and not devour them in arrogant hubris and inflated egos vulnerable to narcissism.
Nowadays, kids do drugs, and partake in other risky activities to test their mettle against these dynamic evolutions. All too often, it leads to disaster—disasters we often survive (we are sturdy folk). But some are are never able to escape this deep yearning for more aliveness, chasing the sensation for the rest of their lives in whirlwinds of drug and alcohol abuse.
For the great call of the wilderness is forever present.
If we choose, we can learn to ride the stallion of our desires using the tools of our spiritual practice, while fostering a quiet reverence for the wild, knowing that there will always be a part of us that lies beyond our control. For if we don't figure out how to live in harmony with our wildness, we're doomed. Something we're reckoning with as a species right now.
And so I invite you to rediscover the wild in you and to find ways to connect more deeply and even sacredly to the wilds of the world.
Perhaps this means a month-long discipline of mini-vision questing a la urban shamanism, going to the nearby park every morning to sit in gratitude and receptivity for potential flumes of wisdom.
Perhaps this means shaking for twenty minutes a day and letting the voice vent into roars, yells and spontaneous songs.
Perhaps it means following our instincts more, our gut-truths, and heart-wombing wisdom; giving head to our heart.
Whatever your way of connecting to the wisdom of wildness, know that you are healing the great wound between ourselves and the Earth, a wound that has pushed us to the harrowing brink. Know that these small acts are in service of a greater movement that is sweeping through our species as we begin to remember a deeply eternal love for Earth, and for the wild.
In which we might just find the way to live one of the most splendorous truths imaginable; we might find the way to let the world save us.
Discover more about Darren Austin Hall and his work at Darrenaustinhall.com