The 2017 Aquarius Full Moon Eclipse is asking us to transcend the ego mind, rise above, and seek a new perspective, says Sandra Sitron …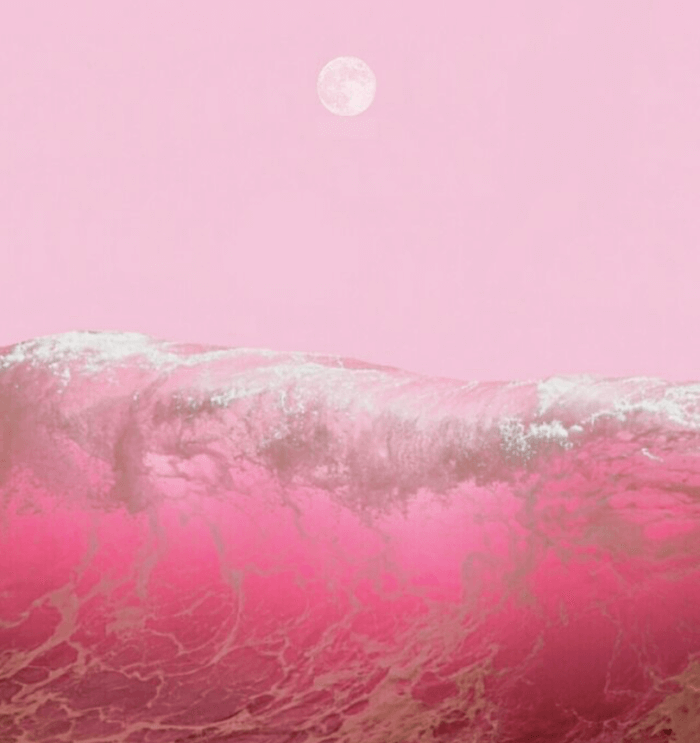 Full Moon :: August 7, 2017 :: 2:12pm EDT :: 15 degrees Aquarius
Perch on the tallest tree and and hold on tightly. You are the crow and you have the bird's-eye view. Survey your kingdom. The crow sees everything. The crow is wise and alert to danger. Leo the lion blusters and roars, while the Crow simply caws and then moves to the next branch. Piercingly observant and intently vocal.
On Monday, August 7th, the Sun moves Opposite the Moon. The two luminaries and the Earth form a line-up (the Earth in the middle) and the Moon's light is blocked out by the Earth's shadow—creating an experience of emotional reset. Potentially helping you shift into a new emotional pattern.
If you want to understand the opposition of the Full Moon Lunar Eclipse, meditate on the energies of the Lion (Leo) and the Crow (Aquarius).
See yourself first as the magnificent Lion. This symbol represents the power of your courageous and passionate heart. An obvious monarch, the Lion's size, strength and and kingly presence has a ripple effect on the entire animal kingdom. This is steady, vibrant, self-contained energy. Remind yourself during this Full Moon phase to sit on your throne and nestle into your power.
But. And. With every Full Moon there is a challenge. Your mission at this time is to fill your heart with strong, confident Lion Love, yet at the same time release your ego.
That's where the Crow comes in. The Crow is not a traditional symbol of Aquarius, but it flew swiftly into my mind. The Crow encourages you to fly outside of yourself. To soar away from ego and closer to the magic of the collective wisdom. When the Crow is around, a change in consciousness is possible.
Land on the tallest tree in your imagination and first observe yourself. Release your typical mindset and look for innovative answers. The 2017 Aquarius Full Moon Lunar Eclipse is reminding you to think about things in a new way. To become the detached researcher. Take notes. Watch yourself, notice how you're reacting. Determine which patterns are ready for a reset.
Your connection to ego is being challenged. Any pain experienced in this phase probably has to do with your attachment to ego. Keep stepping back. Keep observing. Continue to help your mind catch the jet stream of a different perspective.
>>>
Full Moon trine Jupiter
Practicing yoga on a cloud.
Moving and meditating on a cloud, high up in the sky. "Up in the clouds" is about being in an imaginative state. Away from the "reality" of Earth. Can you meditate on a higher vibration? Lift yourself to a higher state of mind? You are abundantly supported in this. All you have to do is coax your mind into that state.
Jupiter lends an easy aspect with this Full Moon, helping us relax into the shifts that are occurring with grace and harmony. Jupiter is traditionally "good luck." I like to think of luck as a vibration that you must take a step toward. It won't happen if you are pushing it away. Get up on that cloud, raise your vibration and let the luck flow in.
Full Moon opposite Mars
Chomping crackers.
You may want to be (or need to be) very busy at this Full Moon phase. Chomp, chomp, chomp. Taking a bite out of life. Be aware of your activity and keep yourself nourished throughout the push. Let yourself breathe and rest. It's fine to be very active at this time. The Full Moon is a time to harvest everything that we've created since the New Moon two weeks ago. So celebrate! Flourish!
Meanwhile create plenty of space for the nurturance of your emotions. Mars brings fire to this Full Moon. Notice your anger. Respect your anger and let it flow. Tend to it so that it is safely released. You don't need to "act out" to express your anger. You just need to give it a space to go. It needs to be acknowledged.
>>>
The study questions below are to help you get deeper into what the 2017 Aquarius Full Moon Eclipse means for you. For the most accurate reading, look to which house holds 15 degrees Aquarius in you chart and use the question for that house. 
***New to your birth chart? Calculate yours for free HERE …
Aries or 11th House
Which friendships feel most supportive and why? Which ones need to be "reset"?
Taurus or 10th House
What new emotional pattern could help you thrive in your work?
Gemini or 9th House
What new mission statement will help expand your opportunities?
Cancer or 8th House
What are you willing to forgive, and what does it feel like to do so?
Leo or 7th House
When it comes to relationships how can you make decisions from a place of love and not fear?
Virgo or 6th House
How can your needs be better served by your daily routine?
Libra or 5th House
What creative realignment is necessary now?
Scorpio or 4th House
How can you feel even more emotionally secure?
Sagittarius or 3rd House
What area of your life needs to be infused with more curiosity?
Capricorn or 2nd House
What pattern around abundance is ready to shift?
Aquarius or 1st House
What new perspective are you ready to land upon?
Pisces or 12th House
What fear keeps you "separate" versus moving towards unity and oneness?
Supercharge your eclipse season transformation with a powerful virtual Astrology + Breathwork practice led by Sandra Sitron and Erin Telford. August 21 2017. Details + sign-up HERE.