A former social media "comment crusader," diversity and inclusion specialist Aaron Rose is committed to moving beyond the "us vs. them" callout culture. PLUS Aaron shares 7 ways to upgrade your spiritual activism by choosing connection and compassion over fear …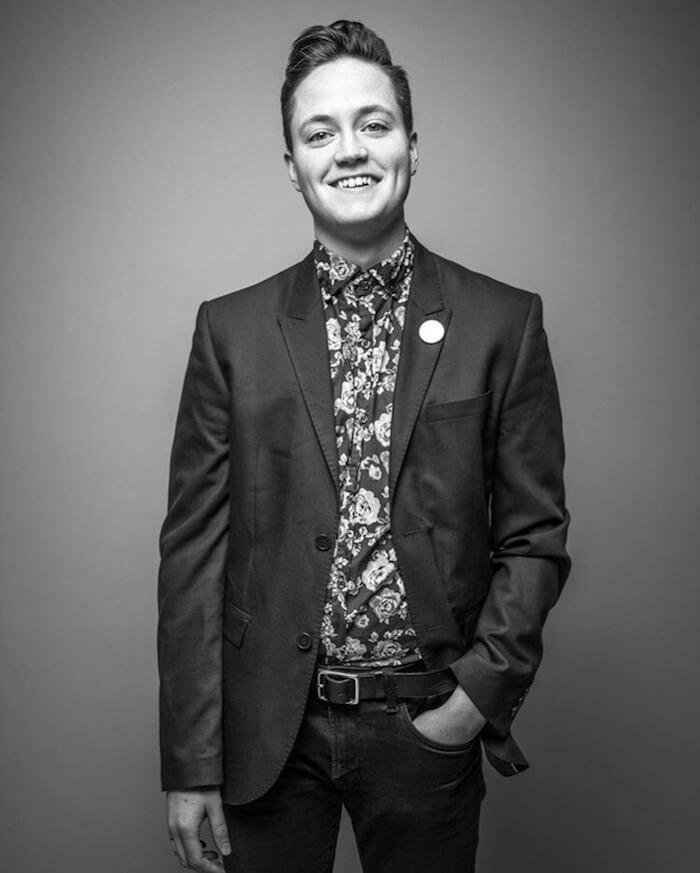 With 15 years working as a facilitator, educator, and consultant in the field of "Diversity & Inclusion," my overarching mission is to heal our world's generational patterns of separation so that we can all thrive as our authentic selves. Though always important, this work has of course taken on even more urgency in the escalating polarization following the 2016 election.
But in the last few years I have had to rethink some of how I was originally trained to approach this work. Namely, that relying on a callout culture of shame and dehumanization—however subtle or justified—as motivating tools of change, will never resolve the isolation and exclusion we ultimately seek to address.
Historically, my work focused on explaining the history of institutionalized oppression and practicing "dos and don'ts" for interacting with different groups. The premise—albeit often unspoken—was that we were there to help the privileged people understand how to treat the marginalized people better. Many people did indeed leave feeling more informed and better prepared to work with people different from themselves. However, when others would express feeling upset, confused, or silenced, I knew something was missing.
Many of my colleagues wrote this off as collateral damage—some people would just never get it, they said. And if a white man left feeling upset, maybe that was a good thing, because lots of people have been upset for a long time. I understood the logic, but this theory of social change felt incomplete to me. It's a dynamic that has become all too familiar in social media interactions in which people are called out for offensive or exclusionary behavior and summarily "canceled" or rejected without any space for recourse or repair.
Back then, my life mirrored my work. I genuinely saw light and potential in everyone—and wanted to help us all understand each other better. But, truthfully, I usually meant, you (a person with historically more access and power than most) needed to understand me (a trans and queer person with experiences of violence and marginalization).
My approach was that of a pretty typical East Coast liberal. I would passionately launch into Facebook comment monologues, determined to get people to understand how they were hurting others, while distancing myself from people based on their presumably more privileged identities. My tone was condescending at best, and vitriolic at worst. I wanted people to understand the harm they were doing, and I wanted it to stop. Now.
Deep down, I, like so many others, felt scared and misunderstood. In most of the jobs I'd had as a young adult, I'd experienced harassment and discrimination—from prying questions about my transgender identity, to constant misgendering, to sexual harassment and violence—and the pain of my own marginalization kept me in a defensive stance.
I was quick to judge people's politics, and even quicker to let them know about it—when separated by a screen and a keyboard. In most cases, there was little hope for redemption once someone had acted in a way I deemed oppressive, racist, heterosexist, transphobic, or more. But for all my accusations of division and dehumanization, I too was compartmentalizing people, saying things like "I could never be real friends with a straight guy … he just wouldn't get me." It hadn't occurred to me yet that maybe I didn't really get him either. I had never thought to ask.
While doing the work of humanizing historically excluded minorities, I had been unwittingly dehumanizing others. It seemed natural to view my work as an us vs. them quest to change some people's minds on behalf of others. But I've come to understand that this approach will only continue to amplify the feeling of uneasy disconnection that characterizes so much of modern life, particularly online: the fear of being judged, the fear of being harmed, the fear that saying the wrong thing will result in excommunication.
The work that many pioneering LGBTQ people, people of color, women, and other historically marginalized people have done to legitimize the acknowledgement of our individual pain and institutionalized discrimination is important and invaluable. That kind of self-expression and community accountability is indispensable. But if simply being able to recite our personal and collective histories of oppression back and forth to one another with flawless terminology was going to create true progress, we would not be in our current accelerating state of political polarization and identity-based isolation. If we truly want a more just and connected world, we all have to go a step further.
Today, I no longer take to social media with fear and contempt to catalogue the ways in which others are letting me down. I've shifted my focus from what we're tearing down to an approach that does not calcify divisions but instead catalyzes connection. This does not mean releasing people from accountability or never speaking up against injustice. It simply means setting the intention to treat no human being as if they are disposable, even if they are failing to honor our humanity. It means creating the conditions in which we can, as adrienne maree brown writes, "default to trust on a community level."
Below, I share 7 ways we can be stewards of this paradigm shift: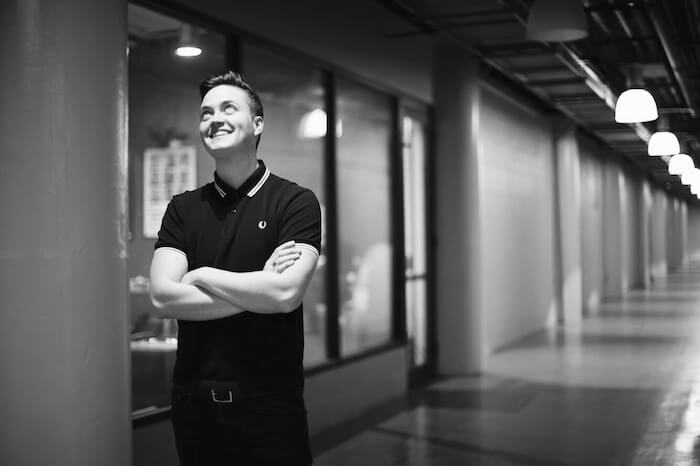 1// Heal yourself to heal the world. Your work starts with you – owning your story, and releasing the blocks that stand between you and truly recognizing yourself in another. Regardless of your identities, our conditioned social autopilot reinforces the idea that connecting with people from different backgrounds puts us at risk in some way. For those of us (read: all of us!) who have felt minimized or unsafe because of who we are, leaning into even more discomfort can feel scary. But the more we connect with our own sense of humanity, the more we can extend that to others.
**Action Step: Take some time to meditate on welcoming feelings of safety. The more you cultivate a feeling of security within yourself, the more you will be able to welcome others into your world. You are safe, you are resilient, you are here to thrive and make space for others do the same. This meditation is one of my favorites. You can also check out my meditation series here.
///
2// Redefine how you love. We are all called to love each other now as if our lives depended on it. Because they do. Rev. Dr. Martin Luther King Jr. spoke often about agape love as the driving force behind all his work. He said, "And this is what Jesus means … when he says, 'Love your enemy.' And it's significant that he does not say, 'Like your enemy' … There are a lot of people that I find it difficult to like. I don't like what they do to me. I don't like what they say about me and other people … But Jesus says love them. And love is greater than like. Love is understanding, redemptive goodwill for all men, so that you love everybody, because God loves them."
**Action Step: Practice silently blessing every person you encounter and wishing them peace and happiness. Your world will begin to transform before your eyes, from the inside out.
///
3// Meditate for real. Meditation creates space between external stimuli and our responses, allowing us to act as we choose, versus on autopilot. In the same way that  we cannot change our world unless we face the truth of it, we cannot embody a new energy of love unless we retrain our nervous systems. Meditation is the path to this change.
**Action Step: Practice the Buddhist metta, or loving kindness, meditation. A common mantra is: May you be happy, May you be healthy, May you be safe, May you live a life of peace. Extend this blessing first to yourself, then to those you love, then to the world around you, and finally to the people who you find it hardest to love. This practice is a gift you can give yourself anywhere, anytime.
///
4// Know our history, know yourself. We make it a lot easier for others to trust us and give us room to grow when we show up fully. In the context of identity and social change, this means understanding our world's historical patterns of exclusion and violence. Acknowledge your part and make amends, for yourself as well as your ancestors. Understand both your access and power, as well as your history of pain and struggle. Recognize that we all have inherent biases, and be prepared to acknowledge them as they surface. Learn bystander intervention protocol and be ready for action.
**Action Step: What are your identities? Where do you fall toward the margins and where do you have more access? Explore Kimberle Crenshaw's work on intersectionality to develop a deeper understanding of how our combination of identities shape our experience of the world.
///
5// Release perfection, embrace integrity. We will all make mistakes along the way. Doing this work is about integrity: staying in alignment with your values and maintaining your sense of wholeness in the process. No one comes from the same perspective, and many of us do not have an academic foundation in theories of oppression and liberation. Despite our commitment to love, none of us will have the perfect word every time.
**Action Step: How will you respond when you or someone else messes up? What are your go-to phrases for communicating when a boundary has been crossed? How will you apologize and repair? Practicing ahead of time allows our brains to find the right words when our bodies are in fight or flight.
///
6// Reframe callouts as opportunities for connection. When someone tells you your words were offensive, it's easy to get defensive and push back. And to build a culture where everyone can thrive, we need to reframe how we perceive negative feedback. Humans don't often take the time to let somebody know they feel hurt unless some part of us cares about being understood by the person who hurt us. Framed this way, each callout is a gift in service of our collective healing and evolution. Show the same investment in the connection by showing up to learn and repair together.
**Action Step: Practice responding to call-outs with grace and integrity. Pick your go-to phrases. Some options: "Thank you for letting me know how my words impacted you. I'm committed to building a community where everyone feels welcome." "I hear what you're saying and I will shift my words in the future. I'm sorry I used that hurtful language." P.S. You really have to mean it, so align your energy with your words before pressing "share."
///
7// Redefine the personal vs. political binary. Who actually benefits from the idea that there is a difference between the personal and political? Certainly not you and me. Taking responsibility for caring for all life on Earth is the most profound investment we can make in our own self-care.
Action Step: How can you realign what is best for you as being what is best for all sentient beings? For example, is your meditation or intention-setting practice exclusively about your individual life? Set intentions not only for personal wealth and happiness, but for white people's capacity to release our dependency on white supremacy, for example. For the renewing of our healthy relationship with planet Earth. For men's commitment to repairing the wounds of the patriarchy. And for ongoing guidance about your role within the larger process. The support is there. You need only to tap in and ask.
///
Aaron Rose is a writer, speaker, and diversity & inclusion coach. In his spare time you can find him waxing poetic about quantum physics, boy bands, and healing intergenerational trauma. Follow Aaron online at @aaronxrose and learn more about his work, including his upcoming healthy masculinity intensive for conscious men, at www.theaaronrose.com.