Yay, you're going on a yoga retreat! You want to get the most out of your experience, right? Who better than Heather Lilleston and Kumi Sawyers from Yoga For Bad People to lay down some summer retreat etiquette. We're talking less freaking out, more more F.U.N.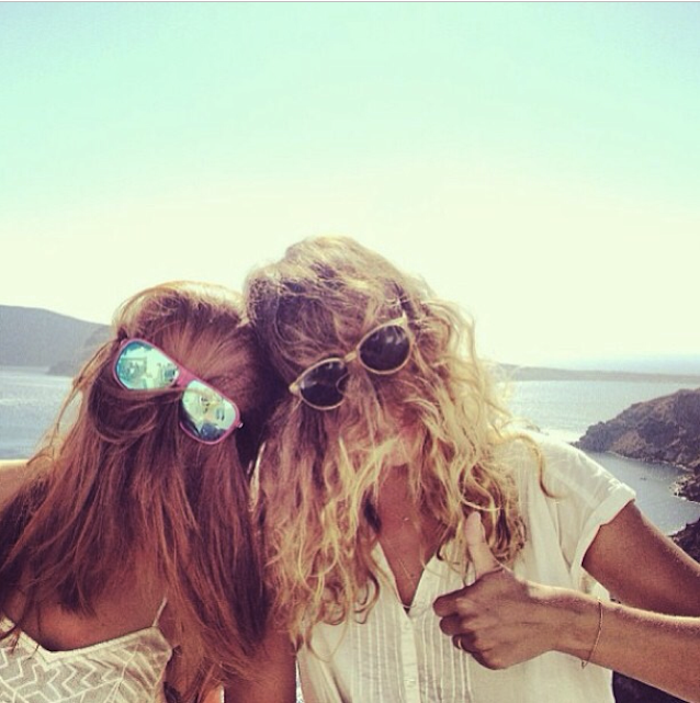 Respect your roomie. Adults sharing accommodation is basically a very tricky situation, so when you're sharing, let them have their space. We're not here to make best friends, and if that does happen it should be a natural thing. You don't need to hit the beach together every time.
Now give everybody else their space. The first day is always hardest and weirdest because everybody is landing. Maybe you're dealing with some travel issues – your luggage gets lost, you can't poop. Whatever it is, just know that you need to give yourself and everyone else the time and space to deal.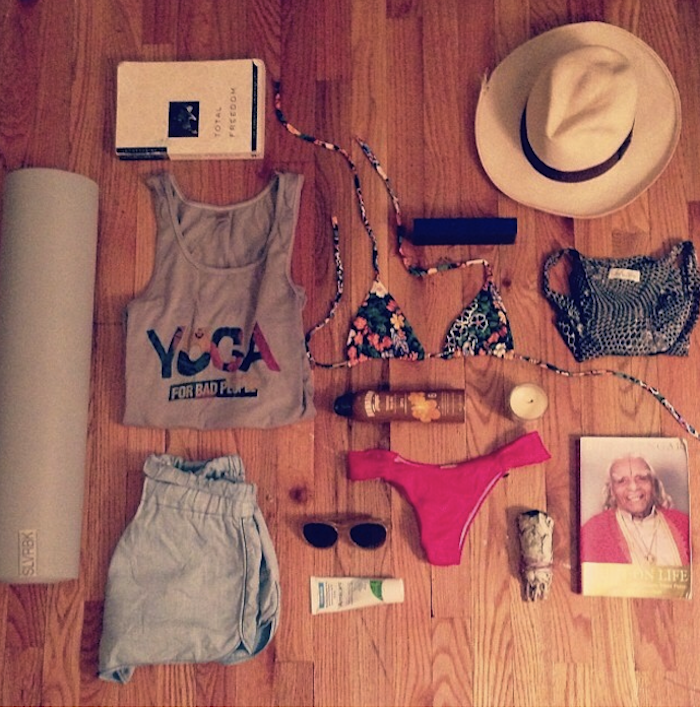 Be present with your packing. On a retreat in India for example, of course bring your yoga clothes but be prepared to honor local dress codes and maybe wait until you get there to buy something to wear. But Brazil is all about spandex and booty shorts. Also bring enough yoga clothes so you won't need to wash them. Nobody likes a stinky yogi.
Don't list your shit in the sharing circle. Sure it's one way to get to know each other, but telling a 20-minute story listing the injuries you're here to heal is too much. Choose your moments, and your listeners. Often people are blind to being the talkers, so practise a little self-awareness. Be responsible for your own situation.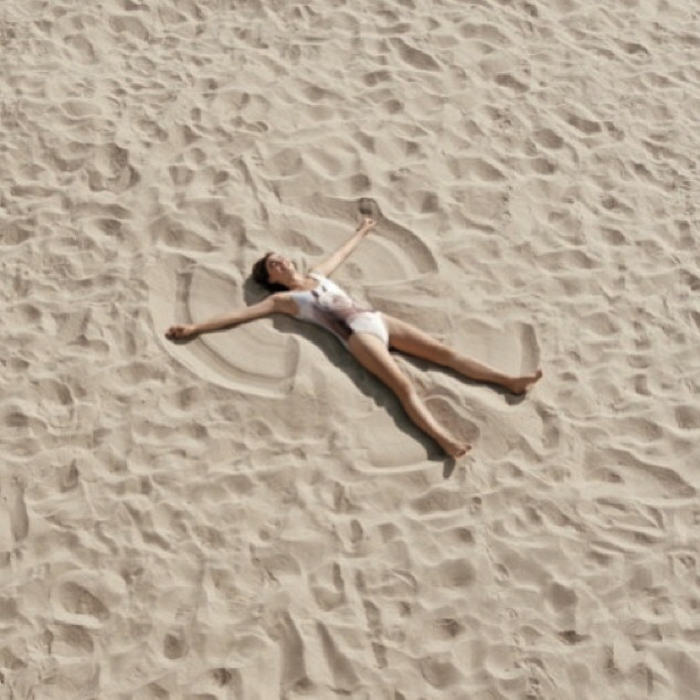 Respect the property. It the place has a homey vibe, it can be a fine line but it's not an open kitchen. You're getting two meals a day and possibly some snacks, and no, it's not okay to just go and open up the fridge.
Bring your own props. Check with the teachers about what's available, and pack a block and a strap if you need them so you're not shorted in your practise.
Remember this is not a private. If the classes are either too advanced for you or not fast enough, complaining to the teacher is not the way to go. But do ask, "how can you help me modify?" – it's why we're here. Don't just slam your yoga into an hour like you do back home. When your teacher is there at breakfast with you, don't waste the opportunity to use us. We chose to do this work because we love it.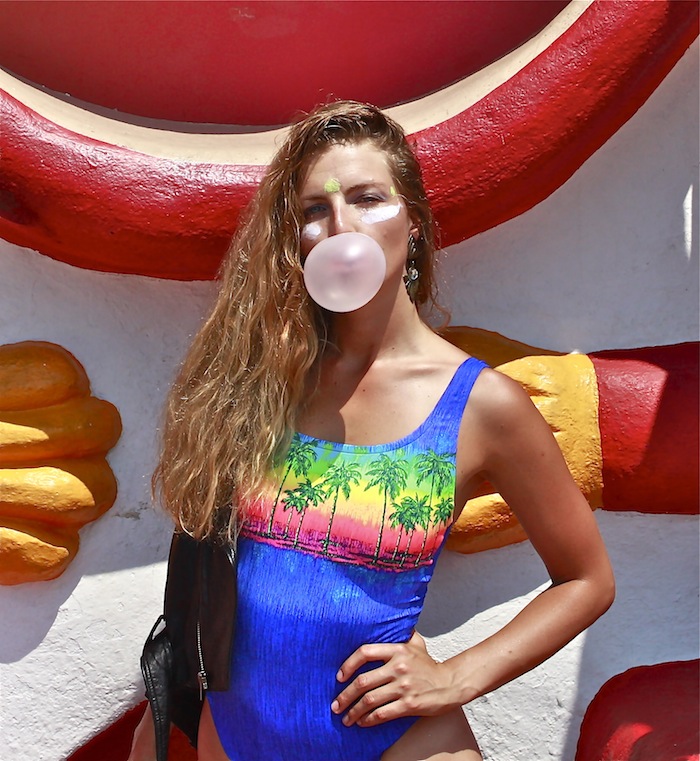 Let the teachers be the leaders. If you speak the local language, by all means step in when it's useful, but part of the whole lesson is; "this is your time to retreat, not to run the show." Especially you, men. You may see two female yoga teachers and feel like you need to be the man – but you know what, we have this. Chill out.
Don't be too schmoozy. When people come out of savasana, especially after a few days of yoga, they're in a calmer space than usual and might not want to talk. If you're in the mood to chitchat, feel out where everybody else it, and give people a little transition time.
Be tech appropriate. We have no problem with people using their cell phones or computers, we're equally addictive about technology, but on other retreats that might be really annoying. Also, ask before you Instagram.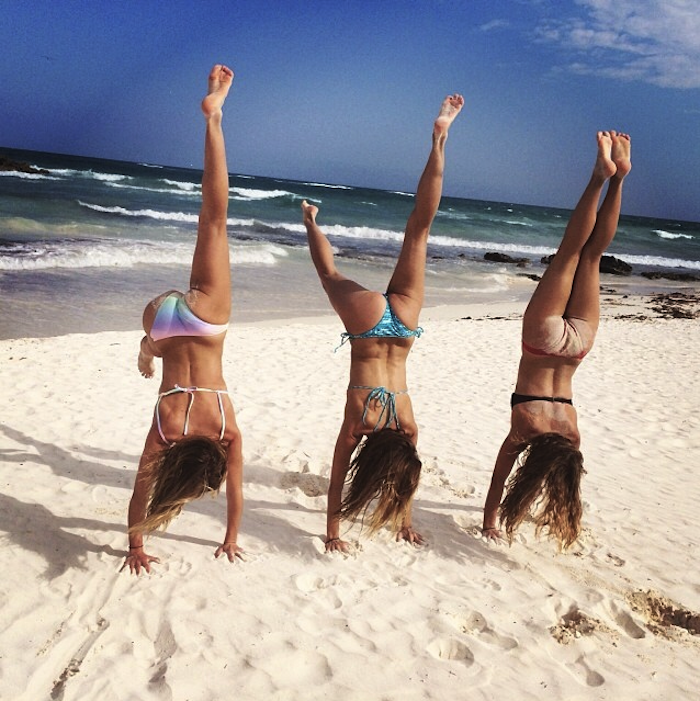 Show up, whatever the weather. Rain can ruin an entire retreat – but only if you let it. Don't let it. If the forecast is bad, how about you just don't look at it. Now is the time to remember your meditation teachings. We don't angst about the things we can't control, we just let them be.
Hook up with your fellow yogis. Why not? You're on vacation and it's cute. But if you end up in a couple or you're travelling with your partner to begin with, maybe keep the PDAs to a minimum (#smug)
Enforced skinny-dipping? No.
Yoga For Bad People's next retreat will take place in Turkey, August 18-25th. For more details and booking information click here.