In a world where we're starved of genuine connection, Kumi Sawyers is a passionate advocate for the healing power of touch … Intro by Ruby Warrington.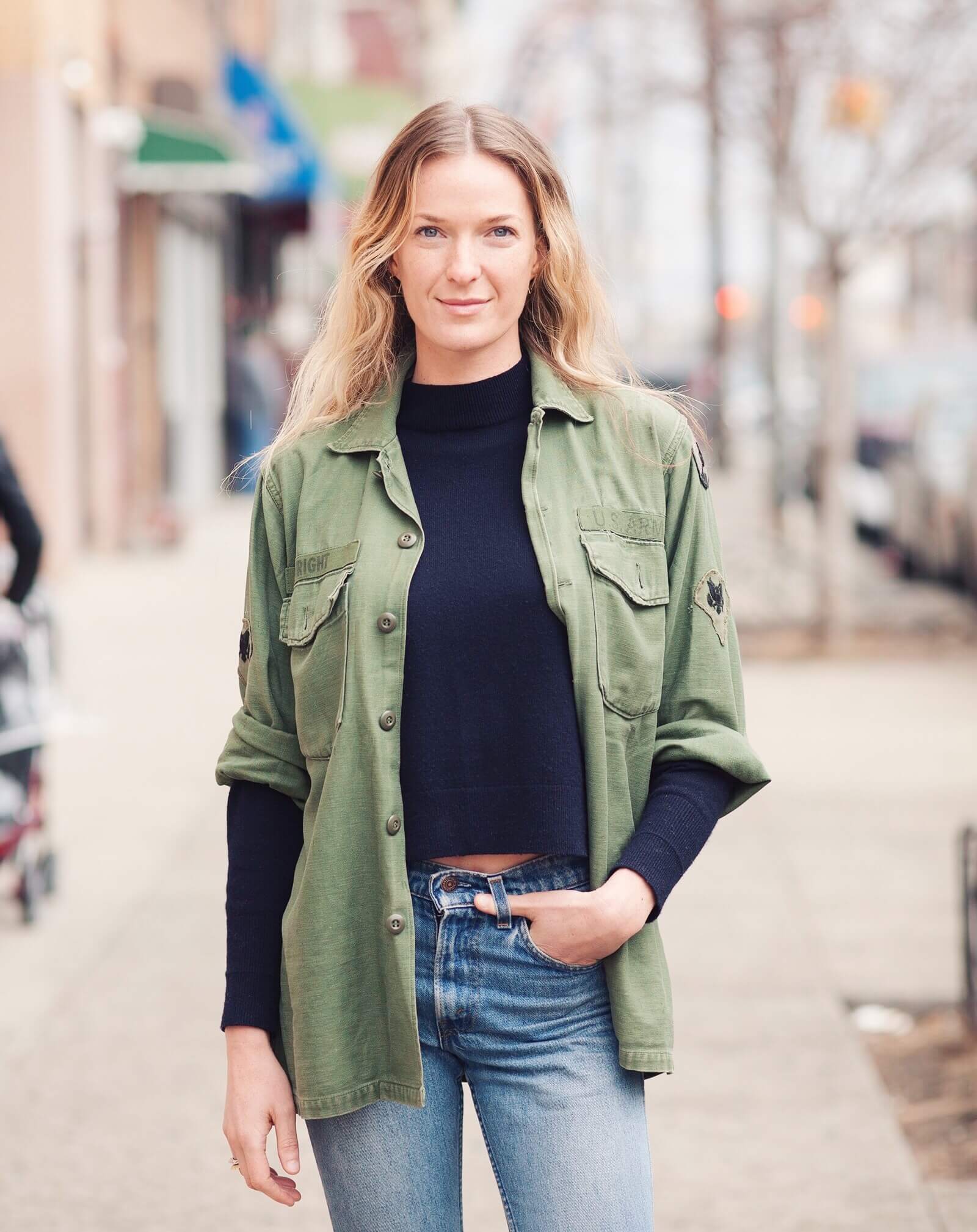 A few months back, I had a "High Times Massage" with Kumi Sawyers, an NYC body-worker and yogini who's work I'd be following for a while. Kumi uses a CBD massage oil in her sessions, and it's fair to say I was feeling literally zero pain (or even all the edges of my being) when I floated off her table. But it wasn't just the cannabinoids.
Kumi is a natural born healer; there is magic in her hands. And she believe the missing piece in many a wellness journey, is that we all need to be touched. When we sat down for her to tell me more about this, here's what she had to say:
>>>
"A client will come to me and say, 'I have this pain that doesn't go away. I'm doing yoga and I'm seeing this physical therapist. I have my acupuncturist, I have my healer. I eat this and I eat that, and I'm doing all these things, but I'm still in so much pain.' And it's because there is blocked energy in their body.
All healing modalities talk about it, just with different names. Kundalini, Shakti, whatever you want to call it, it's this energy that gets trapped. And it doesn't matter what you eat. It doesn't matter whether or not you talk about it with your therapist. You have to move the energy around. You have to recognize it, you have to feel it, and you have to associate with it as part of your body. It has to become alive, it has to join you. As soon as we connect to this, is when things begin to transform. To become beautiful, and vibrant, and alive, and abundant.
And the touch of another human hand is often the catalyst for this.
Touch is extremely powerful. There are even studies that show how what's called 'touch deprivation' stops babies from growing and developing properly. I know that when I feel anxious, in order for me to calm down I need someone to hold me. Just hold me for a second. And yet we live in a world where people are afraid of touch. Where loving touch it is reserved for romantic partners; and in other situations, it can create a closeness we do not feel comfortable with.
People are choosing to rely on this false sense of connection instead. We think that because we're friends on Instagram, it means that I care for you. But it doesn't mean anything. It is a beautiful thing to feel connected to all these people, but the reality is we're not. At the end of the day, we can go home and still feel very alone.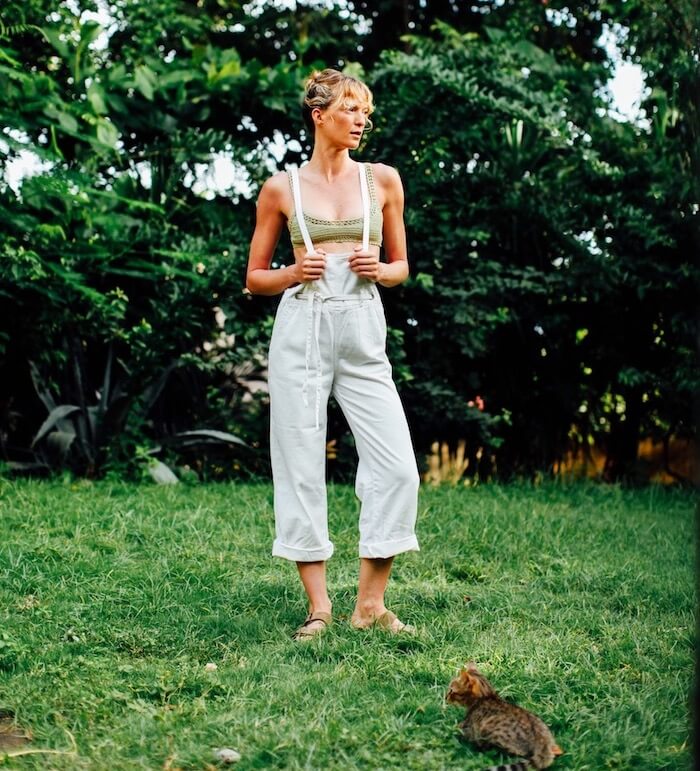 It should actually be: 'I care for you because I show up for you. And when I see you I put my hand on you, and I listen to you, and I support you, no matter what.' This is the currency, this is the energy exchange, that's really healing and important in our development as human beings. Physical affection isn't only sexual. Touch is another way of feeling. Of going beyond the superficial, and dropping down into the deep layers. Yet so many people are afraid to feel, and much of my work is to guide people comfortably into the depths.
Often people show up to my table very armored, guarded. The reason they can't feel what's going on in their bodies is because they don't want to. To then come to me and to lie naked on my table and let me touch them, that is real vulnerability, real trust. And not everyone is ready for it, right away.
So I have to work with the nervous system. I have to prepare the body. I have to let them trust me, which means using really firm, but soft and consistent contact. To allow my touch to say to them, 'I am here.' And then slowly the body softens. And then people will let me in, and I can do the deeper work.
If I try to force my way, the body will just lock up. And then they'll feel sore and agitated, and it's a bad experience for everyone. The way you work with the body is the way you work with people. It's the way that you work with your personal relationships. You can't ever force somebody to be in a place where they're not ready. There is a way of just being with people where they are, and guiding them through whatever experience they're having.
When I go into somebody's body and they're like, 'it's too much, it's too much,' I tell them that I understand. And I ask them to breathe with me. I tell them that the only way to move this out of their body is to move through it, and that as soon as we get through this, there will be an opening. To trust me.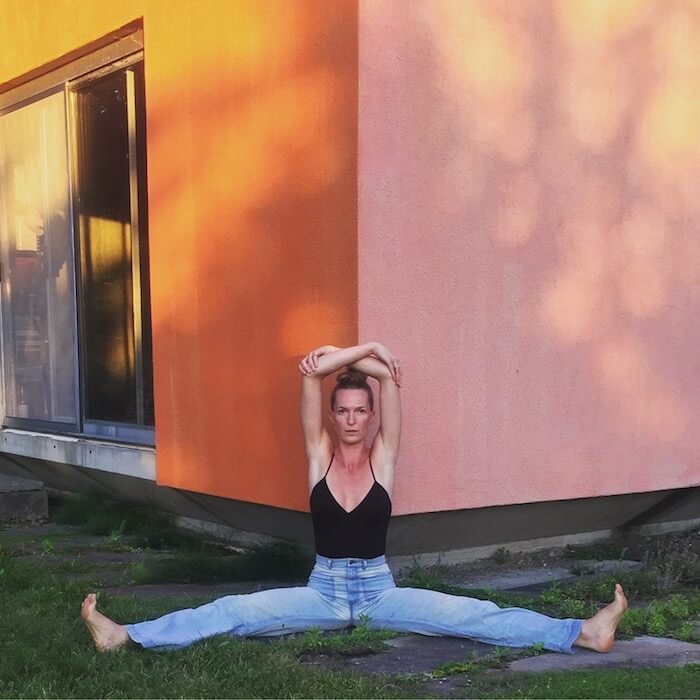 And that's life. I can't think of one thing I've done in my life that's been meaningful that didn't mean going through some really intense initiations. Beginning with the birth canal. That's the work, and you can take this work and you can apply it to anything. You can apply it to body work, and to relationships, to careers, to politics.
People will try to bypass it. Like, 'actually let's skip around that. I'm going to just turn right.' And you can keep turning right, and you're going to arrive at a place where you look at your life, and you are not fulfilled. Where you're suffering physically because you're holding all that energy inside your body. Where your body can no longer move. Where you're retaining water, your joints are not fluid, your skin is most likely doing some weird shit. Where your relationships are empty. And it's sad. I see so many people make these decisions, and all because they weren't ready to do the deep, uncomfortable work.
Ultimately, everybody wants to feel love, to feel happiness. They just don't want to feel the discomfort. But anybody who thinks they can live without turbulence, that's just not how it goes. You actually want the bumps, because it shows you're feeling more. To really feel deeply about something is a gift. You want the turbulence, because the scarier it gets, the closer you know you're moving towards something really beautiful."
Discover more about Kumi Sawyers and her work at Kumarawellness.com and follow her on Instagram @shadylawn.