In her final Holy F*ck column of 2016, Alexandra Roxo has 5 ways to jumpstart your love and sex life in 2017…Portrait: Alexandra Herstik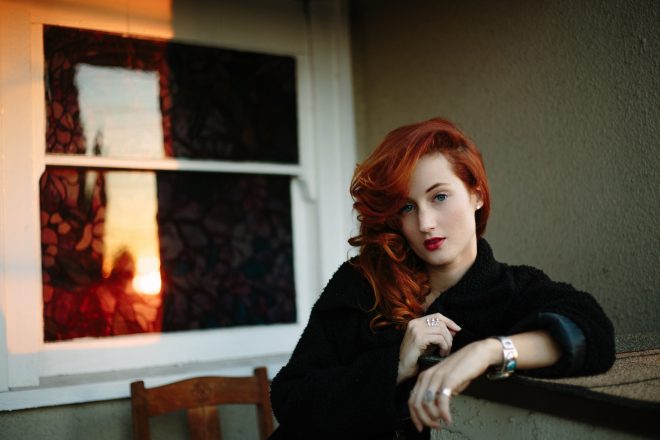 2016 has been a wild year for the planet and for America. For me it's been a year of change and growth and reshuffling and purging and mourning and planting seeds and learning. I also hadn't been single in 10 years, and have spent this one being VERY single. I've used this time to have a giant rethink of ALL my ideas, values, and beliefs about love and sex.
I've done some dating, sure, but I put the brakes on things in the name of some deep diving and learning and observing of myself and my clients, which is hard for a Piscean princess who loves to dive into romance. My birthday is just days from Anais Nin (if that means anything to you you're prob my tribe!).
Last week, in search of my culminating thoughts about love and sex and spirit for the end of this year, I called my friend Gala Darling, whose latest love story is one of my faves! After a divorce, Gala met her adorable boyfriend online a little over a year ago and I'd been swooning over them via Insta for a while. I wanted to hear the dirt…Did she believe in soul mates? Manifesting the man of your dreams with spells and rituals? Making a list of important things in love and meditating on them? I had a lot of questions for her.
Gala said many things but what stuck out the most was: "Relationships are not meant to be easy. Marriage is not easy. They are not meant to be comfortable. They are meant to push you to see things about yourself that are not actualized. Having a soul mate is not a party!" This sentiment is way too overlooked in the twin flame/soul mate discourse. Where's the footer that says "Hey BTW this shit hurts"?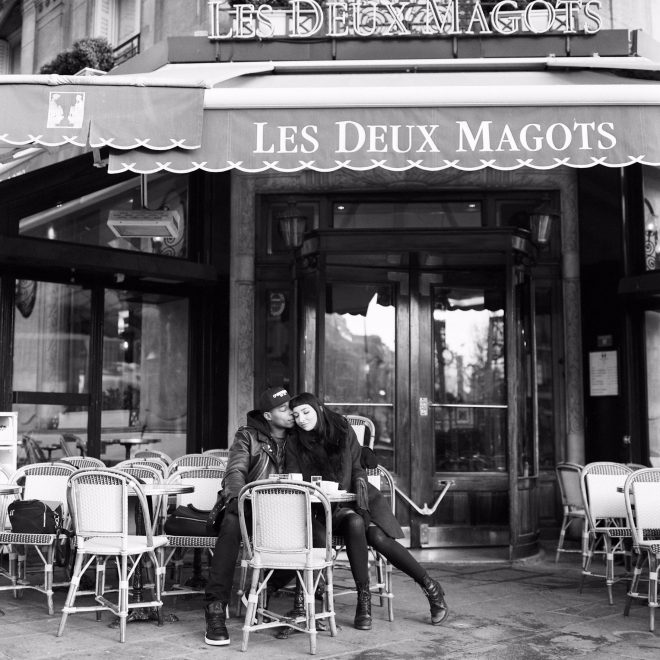 She also reminded me that there is no certainty. Like ever. In marriage. In relationships. In any of it. People who are single think "Oh when will I meet that special someone?" And then people who are in partnership may be asking "Is this right? Is it supposed to hurt this much? Be this hard? Do I still love them?" There is no certainty but our devotion to ourselves, and our practice of keeping aligned with our heart's needs.
So in order to do just that I've prepared some writing exercises for this column, to help you too rethink/ rewrite / jumpstart your love and sex life in 2017…
So get out your journal. Put on a kimono. Or silk PJ's. Select some quiet tunes. Burn some incense.  Make yourself a cozy nest. I rec bed surrounded by blankets and pillows and some rose tea and a few candles.
RETHINK YOUR "LIST"
We all make these grand lists of what we want in a partnership and we often forget that the human we imagine coming into our life will also be flawed. Just like us! Do you have some list you've been working on for years? Fantasies in your mind about how your partner should or shouldn't be? This can change as you grow so def revisit every six months. So use this time to make a list of HARD YES's and HARD NO's, and to really meditate on them.
Ask yourself big questions like: "Could you be with someone who doesn't believe in God? Or do you absolutely need to be with someone who wants kids?"
BROADEN YOUR IDEA OF A SOUL MATE
Do you have people in your life you have let see the whole spectrum of your madness and beauty? Your most ugly side and your most beautiful? I believe all the people who can hold all of us and push us to our edges are our soul mates. If you've never let your darkness come out with anyone I say deepen a friendship with someone who you can do that with. Not in an abusive way, but in a way where the connection can go deep under the surface. That will get you ready for partnership, and if you're partnered it will keep you deep diving into yourself.
My friend Rebecca and I really did NOT like each other when we met. I thought she was a dirty hippie and she thought I was a stuck up goodie two shoes. 15 years later we are best friends. During that time we've hated each other. Not spoken for a year. Had the most heinous of fights.  But had the most enlightening and fun and hilarious moments together too. She knows me in a way no one else can. Our love is as deep as the ocean.
Ask yourself: "Who are my soul mates now? Who has pushed me to the edges and helped me grow? What can I learn from these relationships about myself?"
COMMIT TO A PRACTICE AND STICK WITH IT
If you haven't dated in a while, will you commit to a dating practice? Perhaps you and a friend can buddy up, open an online account, make a ritual of creating your profile (which Gala says is "like casting a spell!") Practice connecting with strangers in a non-attached way. Go on coffee dates with no agenda except chatting with a stranger. Maybe 1 out of 10 will be someone you're actually attracted to, so keep it chill. No expectations. Treat it like a morning yoga practice!
If you're in a relationship commit to a growth practice. Is it seeing a relationship coach once a month to make sure you are growing? Does your sex life need a reboot? Can you commit to an afternoon every other week of sexual exploration time to keep expanding there? If your relationship has become too dependent can you commit to developing and nurturing solo space?
Decide what practice you want to commit to in 2017 and break it down over the months and weeks.
GET TO KNOW YOUR LOVE STYLES
How do you like to be loved? (If you need some inspo you can do the 5 Languages of Love quiz.) I know I mostly need to be loved with touch and kind words, and if I feel I can communicate that to my next partner they don't waste their time buying me gifts or giving me rides or cooking for me. I told Loulou (one of my besties) about this, and now we know that we both highly value a solid compliment we pay each other loving compliments regularly! It just takes knowing and asking.
Make a list of ways you like to be loved, either within a partnership or solo. Do you need more touch? Schedule a weekly massage or trade with a friend. 
LOOK IN THE MIRROR
Don't make me quote Michael but um…he had a point! If you were a potential partner meeting yourself for the first time what would you think? What would you want more of? Less of? This is good to look at whether you're single or attached. Would you prefer someone who is more available? Someone who is more financially stable? Someone in better shape? Someone who meditates daily? Well, this is a great way to see where you need to make changes on yourself.
For example, I was thinking I would just love a partner who can chop wood—so fuck it, I guess I'll learn to chop wood in 2017 too! You can also be the partner you want to your friends. I mean, don't make out with them passionately or anything (unless that's how you roll!) but love your friends like you wanna be loved. Cook for them. Write cute notes. Romance your friends and yourself!
Set some goals for how you can become the best partner and self and friend.
***
If you want to go deeper with this work sign up for my Holy F*ck course where we will be using creative writing and storytelling to dive deep into our habits, tendencies, hopes and dreams in love and sex in a conscious way.  I also see clients one on one for six month periods of mentorship and on off coaching sessions. More info here.
Alexandra Roxo is a critically acclaimed filmmaker, writer, entrepreneur and mentor currently residing in LA. She recently co-founded Moon Club with Ruby Warrington (founder of the Numinous) and has been featured in Well + Good, Nylon,  Out Magazine and more.