What does spiritual activism look like? We're so inspired by our change-making Moon Club members and their passion projects! Our Mooners and Shakers this month are Danielle Russell and Rachel Hanberry…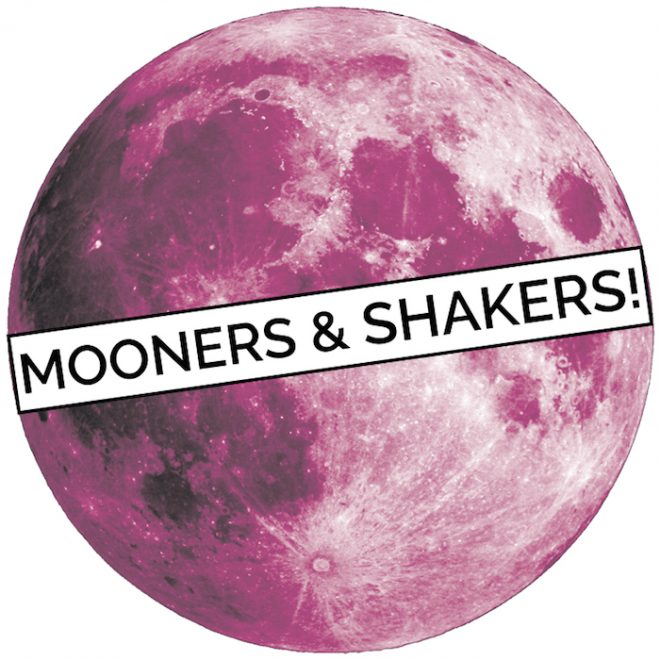 DANIELLE RUSSELL 
"Basically…we leaped. We saw an opportunity to use our passions and skills to serve a cause we valued."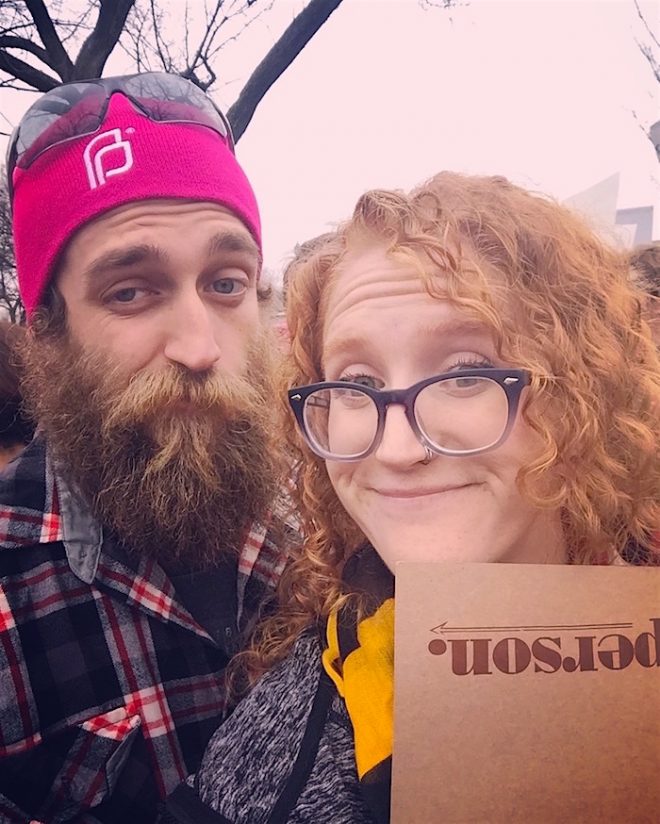 The Project
"The Women's March on Washington Archives Project began with a group of archivists inspired by the massive political and social importance of the January 21st Women's Marches. Taking into account both the marches' historical context, and the new wave of grassroots activism that fueled it, we've dedicated ourselves to ensuring the preservation of women's voices in this intensely controversial contemporary political climate. Our end goal is to create a digital aggregate that documents this diverse, women-centric, political resistance with the eventual hope that these materials will become publicly available."
The Breakthrough
"After volunteering my skills to state-level organizers, I reached out to a group of professional archivists to explore both what they had done for similar protests in the past and how they were currently responding to this event. I was pointed towards Documenting Ferguson and the Baltimore Uprising Archive, but there hadn't been any efforts yet for the Women's March. My co-administrator created a Facebook group, and we just started planning from the ground up. I sent out cold-call emails and she collaborated with her mentors to collect oral histories on a national (and now global!) scale. We started laying the groundwork for photographs and physical materials to have homes, and we reached out to state and city-level organizers to lend legitimacy to our team's efforts."
The Wider Mission
"I firmly believe that archivists actively shape documentary heritage to reflect the broad spectrum of human experience, and that marginalized voices and experiences have been overlooked in the archival record. We have to pay attention to 'hot spots,' where people object to or suggest variations from the official narrative of state or societal structures. Ideally, the culmination of these documentation efforts is a comprehensive image of society that includes public hopes and dreams, frustrations and failures, and activities and movements, all preserved in their original voices."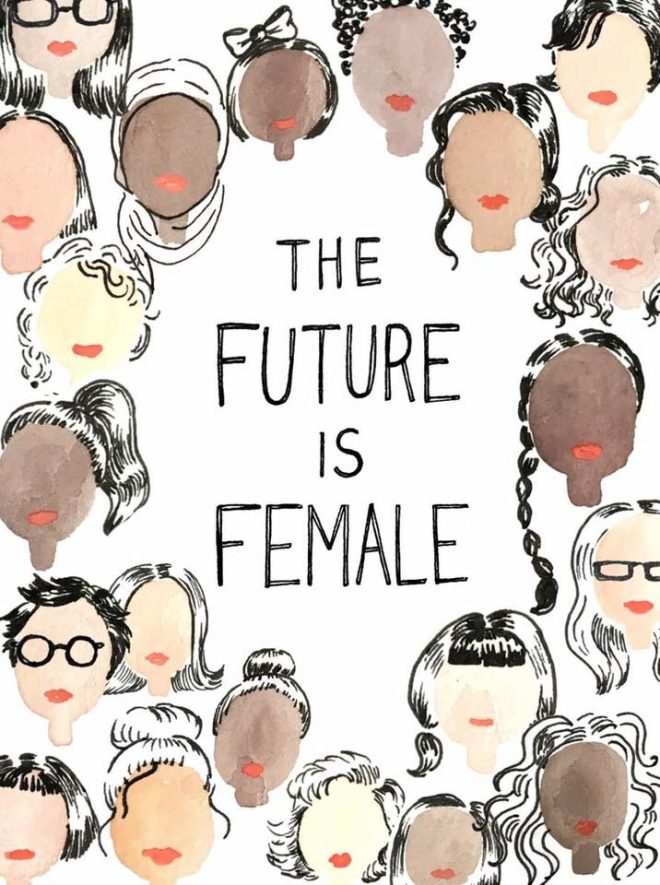 The Inner Work
"As archivists, we are not impartial caretakers, but socially conditioned, subjective humans who are trying to be very transparent in our work. While my co-administrator and I are both women who deeply feel the importance of this next wave of feminist activism, obviously we can't, and the WMW organizers do not, speak for all feminists or the entire Feminist movement. While this next wave of feminism aims to be truly intersectional, we also recognize the controversy that surrounded the Women's March on Washington having been conceived by white women, and we are beginning to hear more from voices that complicate and enrich the narrative. Acknowledging this personally, and within the scope of the Project, is so important to the growth of the movement, but also to my own growth as a scholar, a feminist, and an activist."
Moon Club Inspiration
"This project was conceived because of my participation in Moon Club, and is directly born out of my quarterly journaling exercises. After we worked in Moon Club on the idea of developing a service practice, I started looking into archival activism. I wanted to figure out how my skills could be used in the causes and movements I supported. In addition, the open and varied discussions with diverse women (and some men!) have expanded my practice of deep listening. Listening to their voices talking about their lives needs to be a fundamental part of my activism."
Follow Danielle Russell on Instagram and Twitter, and check out the WMW Archives Project on Facebook and Twitter.
###
RACHEL HANBERRY
"Is being sober and sane the new sexy?"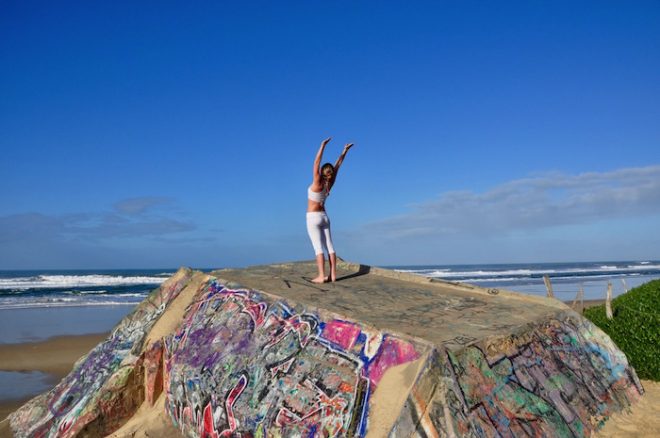 The Project
"The Sobriety Club is a subscription club that supports and provides connection for people who have consciously decided to quit any kind of addiction. In this Age of Awakening, negative addictions make us less conscious. When we are free from addiction, the fog dissipates and we can clearly see the light-filled path towards our true selves. The Sobriety Club's mission is to support individuals on that path. I know all too well that this can be challenging, and understand that connection to others on the same path can ease the pressure to conform to social norms of negative addictions."
The Breakthrough
"Before finding my true calling, I lived the London party lifestyle—consuming copious amounts of alcohol and participating in occasional drug use. At first it was fun, but it quickly became a coping strategy and a way for me to survive my own life. I was drowning in despair, self-loathing and hatred. I knew that alcohol didn't serve me or my purpose in life, but found it hard to separate fun from the substances. I was so conditioned to consume and often felt boring if I didn't drink.
Yoga transformed me, and I discovered I was born to be a yoga teacher and coach. Through teaching and coaching, it became clear to me that others were suffering from the same issues. Yet even after many years away from my former London lifestyle, I would have periods of drinking, and gradually lose my own light the more my alcohol consumption increased. The Sobriety Club was born to help me keep my word to myself and to support others who want to be clean, light-filled, and focused but find themselves trapped in this cycle."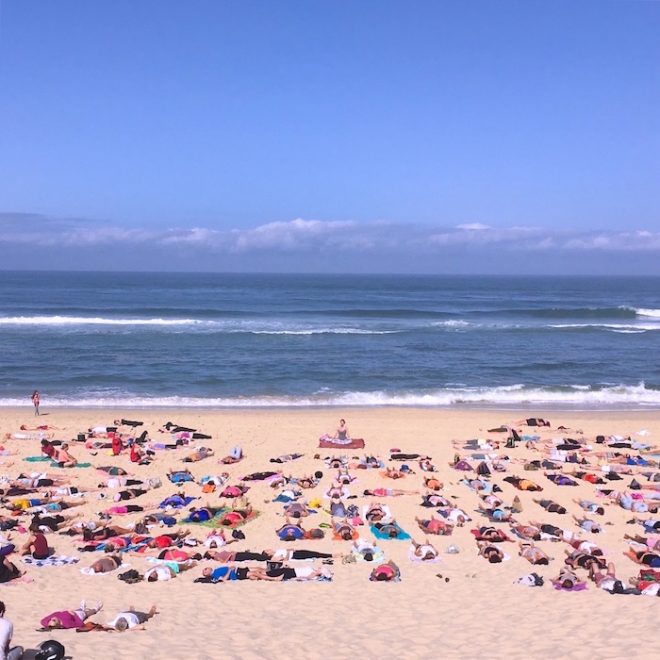 The Wider Mission  
"My wider mission in the world is to help others to evolve their own lives. Through yoga classes, meditation, coaching programs, workshops, retreats, and teacher training courses at Yoga Beach House I give people the tools to learn to live in the present, fully and abundantly without the constraints of the past or future. I enable other people to be their best selves."
Moon Club Inspiration
"During the last Moon Salon, I was really inspired to reach out to Ruby after hearing her talk about alcohol. As we come together to share ideas, resources, and ourselves, it's been so inspiring to witness Moon Club members encourage each other's enlightenment and growth of consciousness!"
Discover more about The Sobriety Club, Rachel's Organic Products, and Yoga Beach House, and make sure to follow her on Instagram and Facebook.
###
Want to join the cosmic crusade? Sign-up for Moon Club, our monthly membership and coaching program where astrology, community, and activism combine to help you create a life of passion, purpose, and pleasure!