Getting excited for a summer of healthy hedonism…
:: MONDAY ::
I've been pretty upfront on here about my journey re-framing my relationship with alcohol—a.k.a. to treat it (and use it) like the powerful psychoactive substance it is, rather than a knee-jerk way to feel "good" quick. And crystals have played a major role in this—namely amethyst, the "sobriety stone." I've been carrying a piece on a key-chain for the past year or so, a pivotal time on my path to semi-sobriety. A key-chain which actually broke the week I launched Club SÖDA NYC our meet-up group for the sober curious—signaling that its work with me was done!
And you know, I've felt myself slip back a few steps in the months since…so I bought a new one last week ahead of the Memorial Day weekend (PRIME day-drinking danger zone). And yes I had a couple of beers. But literally two, thus achieving the ever-elusive but perfect "2-drink high"—opening the doors of perception just enough to land some killer insights about my life and my path going forward, but closing them tidily up again before drunkenness (and hangover / self-doubt territory) set in. Yay AMETHYST!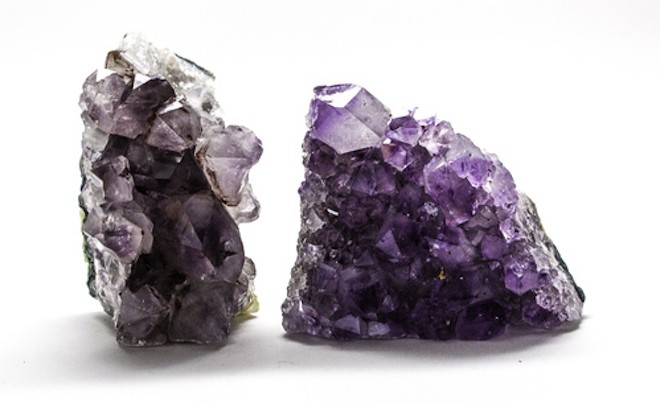 :: TUESDAY ::
Which also got me in the mood to plan our next informal Club SÖDA NYC event—a sober solstice picnic in Williamsburg, Brooklyn, June 19. Invite below—come!
:: WEDNESDAY ::
Last week amazing Alexandra Derby posted on the subject of "Cash and Consciousness" in her new weekly vlog A Beautiful Answer—after watching a new doc called The Beginning of Life at the UN (yup, she got invited to a screening at the United-freaking-Nations, which is how important important people think the message of the film is). You can watch Alexandra's take here, but the overall theme is: "money" = how grown ups frame "nurture" (since money provides for all our needs) = lack of nurture in childhood = poverty consciousness in grown ups = the poverty we see in the world (since our perception shapes reality). Are you with me?! And so the call to action is: time to invest (love / support / and or money, as needed) into the nurturing of the next generation, globally. To tackle poverty consciousness—and therefore a society that creates the poverty we see—at source. The Beginning of Life came out today.
:: THURSDAY ::
Getting super excited for…Obonjan! Booked my flights today for this summer-long private island festival in Croatia (yes you read that right), where I'll be giving a talk on healthy hedonism July 29. Full report PLUS details of a Numinous discount coming on next week's newsletter. Here's the link to sign up!
:: FRIDAY ::
In Berlin for some hang-time with my fam