In the first installment of her column Holy F*ck, Alexandra Roxo decides making amends with her exes is the next step on the path of awakening…Photo Credit: Louise Androlia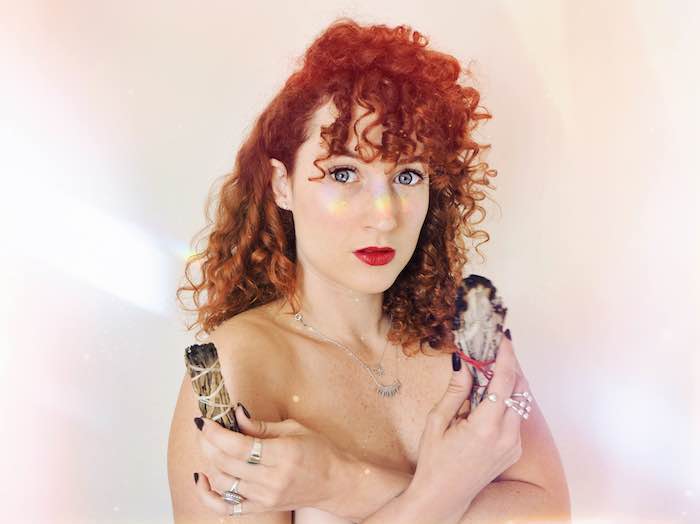 In the last nine months of being "single" I have done a LOT of work trying to figure out my love life/self/astro chart/addictions/blahblah. Some of that "work" was on Tinder but no need to get into that…yet. Anyway, I decided that in order to move on and clear the slate I would make amends with all my exes. I was having a John Cusack in High Fidelity moment where he's like, "What's wrong with me? Why did all my relationships 'fail'? I should probably seek out and bother everyone I've ever dated in order to figure out what it is about me!" Which seems pretty narcissistic, I know.
But the way I saw it, this wasn't about narcissism or figuring out what was wrong with me. I don't believe in relationship 'failure' anyway. It was about wanting to neutralize our energy, so I wasn't carrying around a bunch of 'eugh' and 'agchk' vibes towards a bunch of people that I once loved, had sex with, and maybe even told that I wanted to have their babies…Plus the fact that in order to really move on to new love, I feel it's important to unpack any potential baggage that is weighing us down. Justin Bieber's words "Is it too late now to say sorry?" kept echoing through my mind.
No one taught me how to do this and I was just going off intuition, though I had heard it was a part of AA and some program called Landmark that sounded trés culty.  So I consulted my teachers. Marianne. Jesus. Marianne again. She says many things about making amends, but this stuck with me: "Forgiveness is the choice to see people as they are now. When we're mad at people, we're angry because of something they said or did before this moment. By letting go of the past we make room for miracles to replace our grievances."
So at first I thought, should I write everybody a letter? Hmm, it felt kind of like a wimpy way out, like I could just get something off my chest without hearing their (potentially not so charitable) side of the story. So instead I reached out to what had been my biggest primary relationships individually, and suggested we sit down for a drink.
Now yes, it is a little tricky to suggest "just a drink" with an ex – I mean what happens if two vodkas in, the romance spontaneously rekindles itself and you find yourself making out?! #RiskyBusiness. I knew this was a possibility, and yet "coffee" seemed sooooo formal. I mean these are people that have held you at your darkest hour / made you cum many times. Wine, my friends. Wine.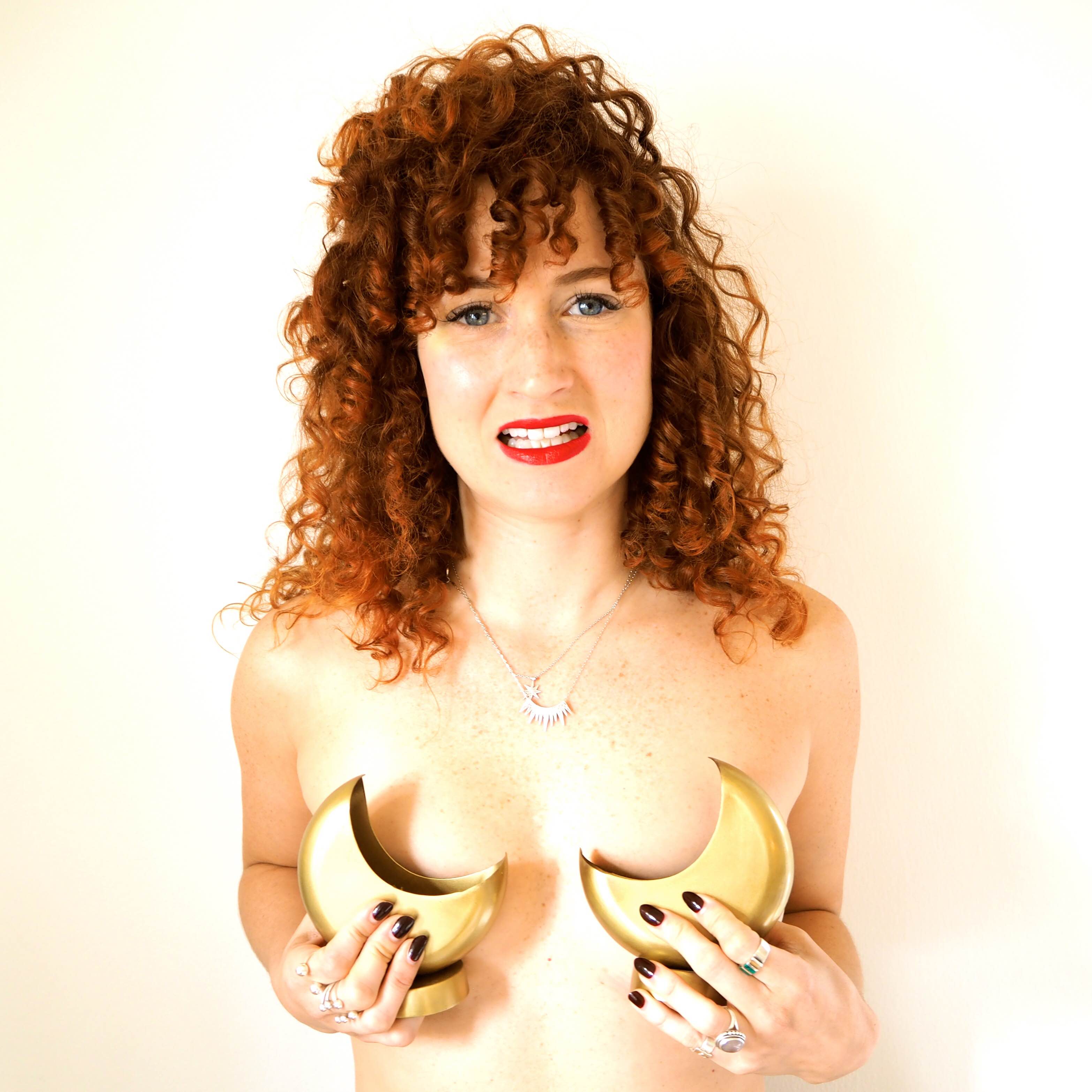 So I sat down with my first ex. This was someone I'd only dated for about six months after having sex on her NFL sheets where she kept saying: "You're such a dime" while she came. After that she wooed me with a Jaws movie night complete with steamed crab legs and champagne, and we fell in love. She was the kind of person who danced with me to Motown in the kitchen, ate gluten free because I did, and gave me orgasms where I legit saw rainbows of light. (FYI this is called "synethesia.")
So it was real RUDE of me to ghost on her. When we sat down three years later to reconnect at a mediocre spot in Williamsburg, I apologized first, went into my spiel about being grateful for all of the wonderful things she did for me, all the ways she put up with my neuroses, and how much I'd grown up…while she gulped down some rosé, looked at me and said: "You really fucked me up."
To which I replied: "I am NOT going to own that, because whatever expectations you put on the relationship are what made you feel that way. I PERSONALLY couldn't make you feel that way." But then I remembered this was not about patting myself on the back or being right.
So I said "I am really sorry for my actions. For yelling at you. Being mean. And for checking out when things got tough. I am truly sorry." We walked through the park quietly after that and haven't spoken since. She seems happy, I like her Instagram photos on the reg, and I'll probably text her on her birthday. CHECK.
Next I saw the guy who was my last boyfriend before I somehow gave up men and dated women for six years. With him, I was a little bit nervous. I had dumped him in cold blood for my first girlfriend and…blamed it on the fact he wasn't spiritual enough. He was an atheist, and I knew I couldn't date an atheist or raise children with an atheist, so why bother, ya know?
We met at a dive bar. I was nervous, and he's still hot. Even hotter now. I fondly remembered a time we had sex in the pool at my dad's condo and the security people taped it and bribed my dad with it. Cut to my internal dialogue: "What if I'm not strong enough? Should I wear lace panties just in case? No. Don't even shave. Ugggh. Okay. Fine." When I told him, "Hey, I'm sorry for how much of a crazy diva I was," he just gave me a cute smile and said: "Don't worry mama" in that way that had always made me melt. Then he scooted off to help another ex gf move house. THIS IS EASY RIGHT? Hmm, not so fast…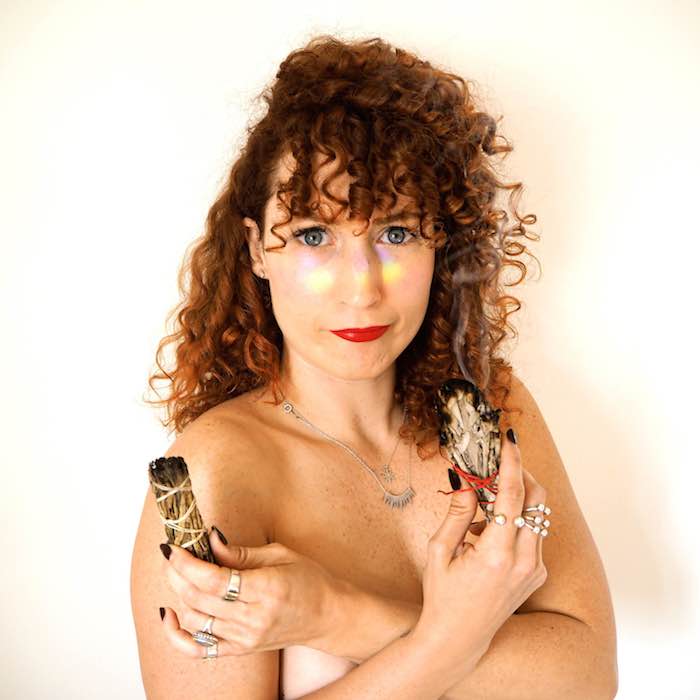 Next was the hot, fast, love affair that happened the summer I was living very gypsy-like, i.e. out of a suitcase and on an air mattress. She showed up at 3am at the place I was house sitting with a bottle of tequila, told me she was dying, cried, fucked me, and I was like "SIGN ME UP!" Then things got really bad between us. She was going through some dark stuff, I was going through a rough patch with my family. I was also living in my creative partner's office, trying to make art, struggling with addictions, chain smoking…
I recognized that I had to get it together which I thought meant cutting her out. When I told her "No mas!" she cried and told me she vomited for days and had to go to the doctor for an IV, and I basically couldn't deal. So I blocked her. And from then on, anytime people said her name it was like horror film music started to play…
Needless to say I was VERY nervous to meet up with this one. But I did my energy protection ritual, marched in, drank only half a glass of wine for safety and told her I was sorry and that she caught me when I was in such a dark place. She smiled a really cute smile and was like "It's okay. We both were." And we proceeded to talk about our mutual friends and though I lustfully admired her long sinewy fingers I emerged from the bar thinking: "Oh. My. God…we're friends, we're friends!" But soon she started texting me and asking me out again to which I politely declined, repeatedly. Eventually she caught on.
The upshot of making amends this way, has been that I've realized it's never too late to take responsibility for your actions, and create a different ending to your story with an ex. You might think: "Oh, what's done is done is done is done." But what if you could make something else, something better, the last thing that happened between you? It could even be something random like sending them a box of chocolates or a bottle of champagne, with a note like: "Sorry, I was awful." No two making amends are alike.
I didn't need to see my most recent ex (Yogi_Vegan_Lez Orian) since we made amends in semi-real time. It felt and still feels like a MIRACLE OF GOD. Painful, but evolved. We Facetime a lot, often while I'm driving in LA and while she's on a toilet in Brooklyn. And when I came to NY last we karaoked our song "Islands in the Stream" from Youtube like old times.
I hope from here on out I can try as much as possible to make amends in real time. Which means a) not numbing out from feelings when the going gets tough (umm hi marijuana / alcohol / sugar) and b) Stepping up and taking responsibility for my actions quickly and not stuffing anything away.
When I think back on my exes now no more waves of darkness descend upon me, and no more sob stories about how they were assholes etc run through my mind. Now when I think of them I smile and imagine them saving the planet, curing cancer, etc etc.
Next making amends I'm doing is with myself – because it's my longest and most important relationship, and arguably the one I need to forgive the most. But for now I'll take Obama's apology.