Material girl, mystical world indeed—Gabriela Herstik rounds up all that's cosmic in fashion and beauty for July 2016.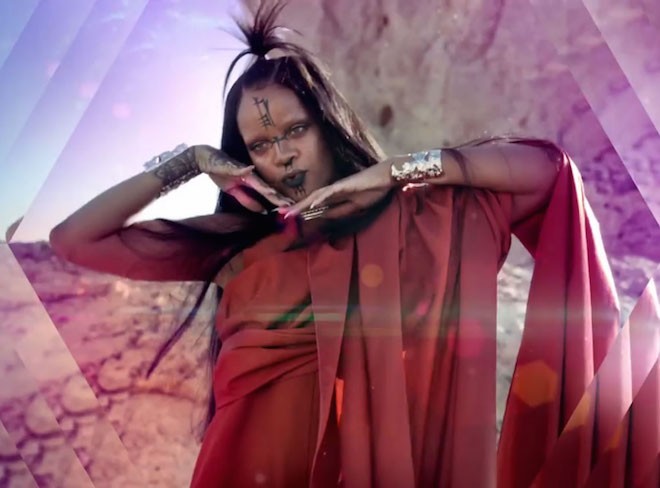 Rihanna in Rick Owens
In RiRi's latest music video, "Sledgehammer," we're taken on a journey to a distant planet somewhere far away in the cosmos—where eyebrows are optional and Rick Owens is a necessity. Rihanna dons a burnt orange, draped Rick Owens masterpiece, face tattoos, textured silver cuffs and a matching choker, and the perfect black lips (which you can copy with this Kat Von Dee lipstick.) Who knew, but if anyone can play up the role of galactic fashion alien goddess, it's Rihanna—proving this Pisces babe to be a truly mystical mama (who'd look perfect on a Starchild Tarot card).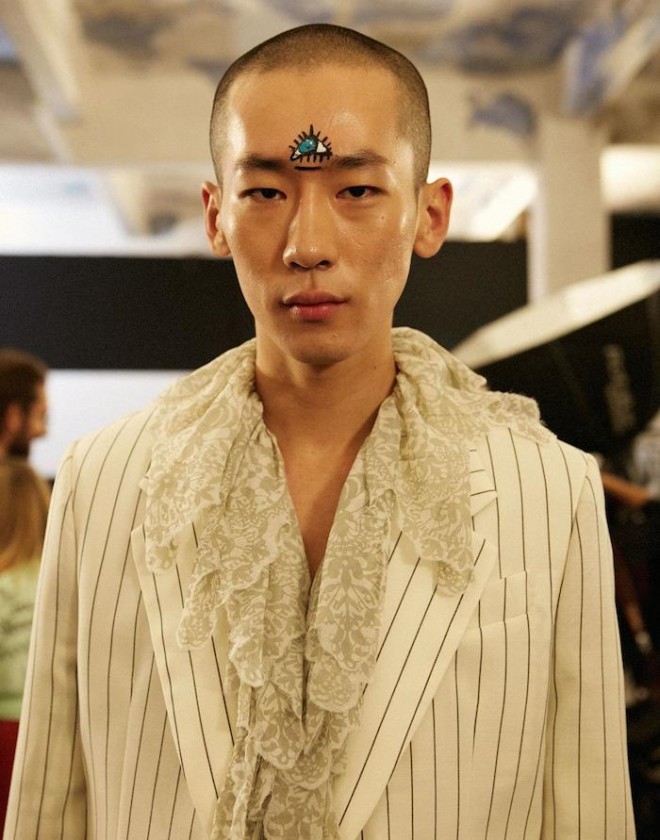 Vivienne Westwood MAN SS17
Aries powerhouse and activist Dame Vivienne Westwood has done it again, creating a genderfluid collection for MAN Spring/Summer 2017. In true Westwood fashion, there were drop crotch velvet trousers in plush scarlet, reworked netted blouses, heart chakra cut-outs, with plenty of layering in the house's signature stripes. Westwood has always been on the forefront of what's political in fashion—hello, mother of punk—and, of course, the runway show started with a video message in support of Julian Assange, as he begins his fifth year in unlawful confinement. Who says fashion is all fluff, anyway?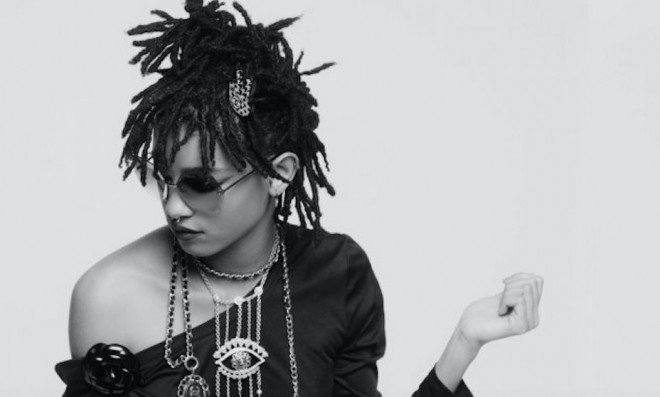 Willow Smith for Chanel
Willow Smith, alien enthusiast and soon-to-be power woman, has been named face of Chanel for the brand's Fall 2016 eyewear campaign. Smith looks exquisite in the campaign (below) in Chanel shades, an evil eye chain (with plenty of diamonds) and a septum piercing. High fashion is still (!!!) finding its way to being truly inclusive, so signing Smith is a statement to say the least. Last time dreads were featured in a Chanel campaign, it was on a white woman.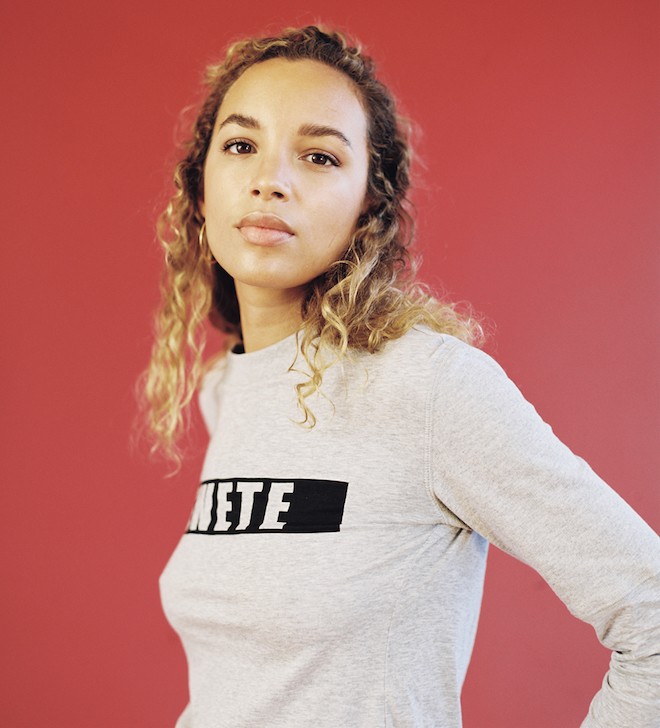 SWETE
Is a new leisurewear label from Parsons-trained, London-based, Aussie designer Emily Nam. Easy-to-wear pieces include t-shirts, sweaters, sweatpants, dresses and skirts, inspired by 1990s street culture and woven with a social mission to boot. All cotton is Australian certified organic, which means grown without the use of pesticides, herbicides and chemical fertilizers, while Nam only works with suppliers who pay their employees a fair wage. And with a campaign featuring British artist Phoebe Collings-James (above), what's not to love?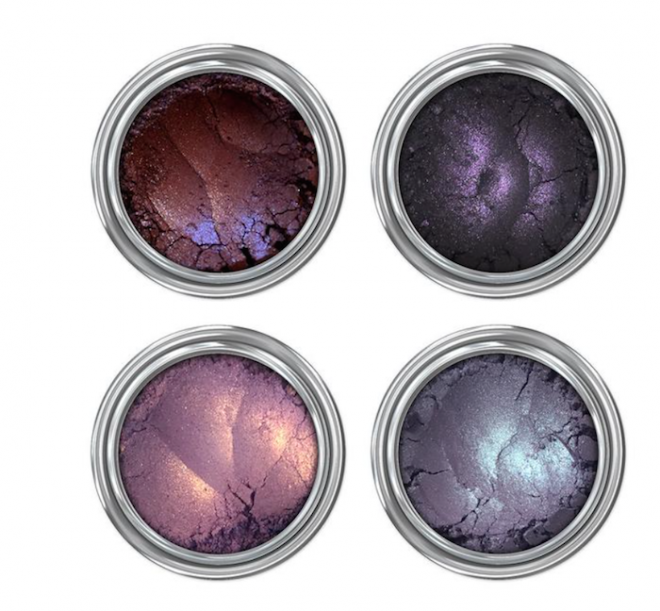 Concrete Minerals Black Magic Collection
100% cruelty-free, vegan and American made, Concrete Minerals has us under their spell—especially since their "Black Magic" collection, which features names like Séance, Bitches Brew and Arsenic, is a everything a witchy woman could want in a mineral eyeshadow. The iridescent shades in hues of cranberry, rose and violet, are super pigmented and made without any preservatives, and are begging to be worn with your layered quartz necklace and cat eye. Bonus—stare into the pots of for long enough and it's like looking at an ethereal planet somewhere in a galaxy far away…

Jeffree Star Cosmetics
The next frontier for celebrity makeup artist and all around bad bitch Jeffree Star is…makeup. Namely his line of cruelty free, Los Angeles-made eye, lip and face products, which are almost consistently sold out already. Perhaps the most noteworthy of his products is his Velour Liquid Lipstick, with names such as Scorpio (a muted lavender/violet), Gemini (a soft brick red) and Dominatrix (a deep chocolate brown). And for a truly otherworldly glow, check out Skin Frost—a highlighter that provides the perfect pixie/ mermaid/alien sheen. On it.