On the eve of Numinous Founder Ruby's OFF THE RÖCKS event in her home town, Helen Morris shares a high vibe guide to London…Main image: Aslan Arzaghi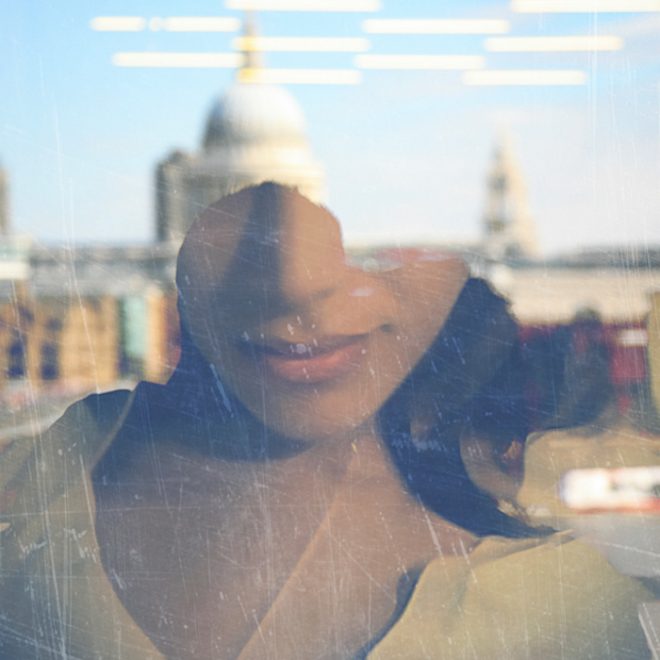 London town conjures images of high tea, royal weddings, and quaintly charming flowerbeds. Yet the energy of this surging, diverse metropolis is as invigorating and potentially draining as that of any world capital. And while London's still playing catch up with conscious cities like New York, Sydney and L.A., the wellness revolution is alive and vibing—with a new crop of healing-focused events, communities, and spaces blossoming as naturally as English roses.
Below, Helen Morris shares her itinerary for a day of sober raves, crystal cleansing, soul soothing relaxation, and mind expansion—all infused with London's distinctive "keep calm and carry on" vibrations.
***
9AM :: Sober morning rave with Morning Gloryville
Pioneers of conscious clubbing, Morning Gloryville are on "a soul-shaking mission to expand hearts and minds by turning clubbing culture upside down." In place of alcohol, you'll find free hugs, yoga, cacao shots, smoothies, glitter, and guest DJs (FatBoy Slim among them). Their mission goes way beyond the dance floor with #thegloryvilleeffect raising funds to support refugee camps, divided communities, and poverty-stricken areas.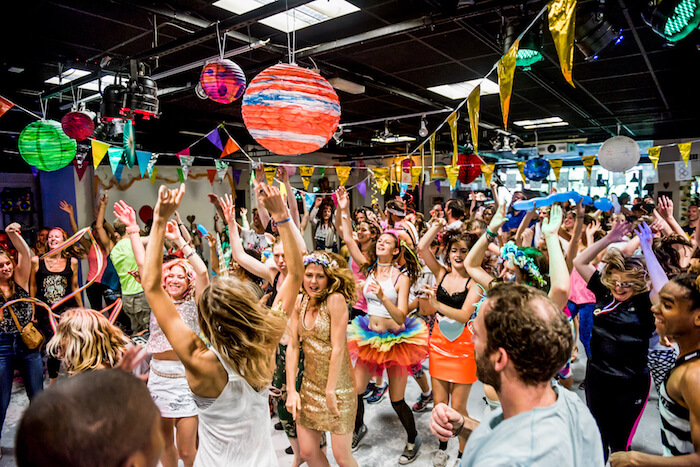 11AM :: Brunch at The Detox Kitchen
Fuel up for the day ahead with some delicious, seasonal food at The Detox Kitchen's deli off Carnaby Street, the place to be in the Swinging 60s. With changing daily specials, and a not-your-average salad bar complete with colorful ingredients and creative flavor combinations (think miso eggplant, and kale with apricot, tahini, and coriander), The Detox Kitchen shows that clean eating doesn't have to be the least bit boring.
1PM ::  Vedic meditation at Will Williams Meditation
Fast becoming Europe's biggest meditation hub, Vedic meditation teacher Will Williams and co-creator Jess Cook host regular introductory talks on Vedic meditation—a simple yet profound technique that's rooted in the most ancient spiritual texts from India. Step into their gorgeous Soho HQ, grab yourself an herbal tea, and dive into discovering more about this perfect antidote to the stresses of 21st century living.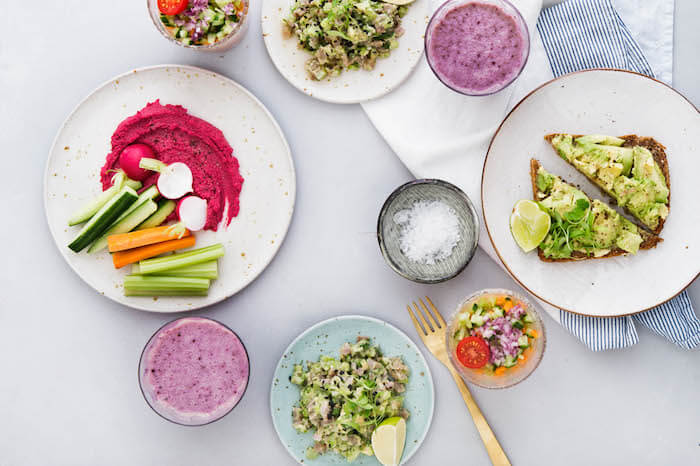 2PM :: Raw delights at Rawligion
Freshly opened in Central London, Rawligion provides tasty plant-based offerings that include Sweet Apple Cinnamon Chia, Liquid Gold Juice, and Chi Lime Pie. AND it has its own raw chocolate room.
3PM :: Inspirational speakers at Alternatives  
Sign-up for seminars and master classes from the world's spiritual greats at this space in Piccadilly. Mixing healing giants Marianne Williamson and Eckhart Tolle with cutting-edge spiritual teachers, including Rebecca Campbell and Kyle Gray, Alternatives is the hub for transformative learning.
6PM :: Crystals at She's Lost Control
Filled to the brim with mystical potions, crystals, distinctive candles (check out Mama Moon), clothes, books, and trinkets, this Hackney boutique is a veritable treasure trove of spiritual gemstones. SLC also hosts regular workshops and circles with some of London's best healers, including Wolf Sister and Chloe Isidora.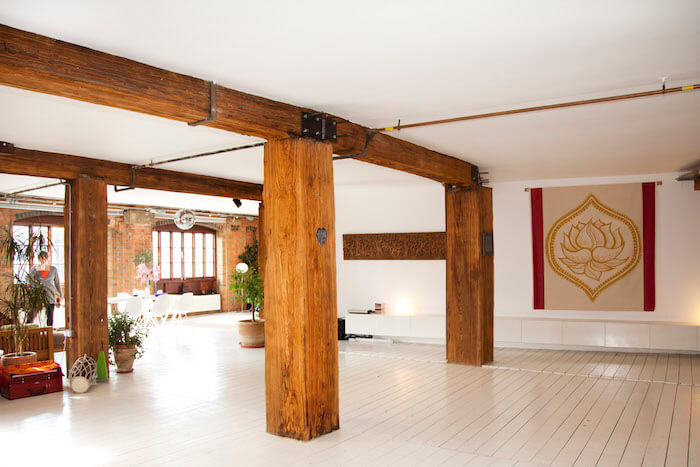 7PM :: RevaYoga
This little piece of India finds its home among the independent bookshops, grocers, and restaurants of Broadway Market's canal-side locale. Influenced by owner Nina Deely's far-Eastern travels and ashram life, RevaYoga is a true sanctuary in the city that holds regular yoga and Pilates classes, workshops, sound ceremonies, and visiting teachers from around the world, including The Numinous' very own Madeleine Giles.
8:30 PM :: Nightcap at Wild Food Cafe
Tucked into color-saturated, holistically-focused, Neal's Yard alley, this innovative wellbeing oasis is a welcome reprieve from the bustle of Theatreland. Sample organic wines and beers, or go alcohol free with their salted caramel mylkshake, kombucha, or medicinal mushroom hot chocolate- all served up by a super-friendly staff.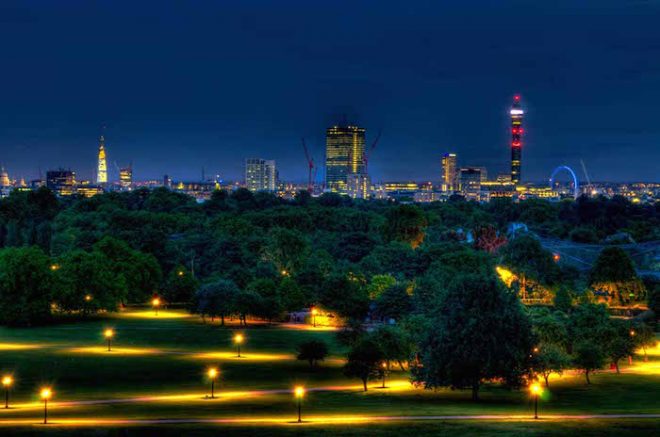 9:30 PM :: Stargazing on Primrose Hill  
Finish off your evening with a romantic jaunt to picturesque Primrose Hill. This leafy urban village is home to many a celebrity, and offers one of the most beautiful views of London's skyline. If it's a clear night, you'll also catch a stunning glimpse of the moon—a magically mystical end to a day fit for a high-vibe queen!
Helen Morris is a London-based writer, yoga teacher, and marketing consultant for conscious brands. You can find her on Instagram and on her blog, Follow Your Bliss.