Your Saturn sign and house placement shows where you have the biggest growth opportunities—and the rewards that await when you commit to doing your work. Read our total guide to your Saturn sign by Ruby Warrington and Bess Matassa …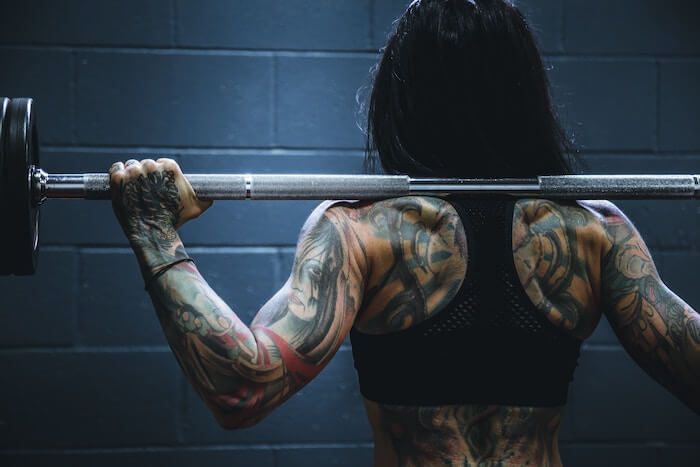 Through ice and wind and rain and worse, Saturn keeps on climbing. With structure and discipline, the zodiac's high-achiever keeps focussed on the hard candy rewards that exist inside of difficulty, and the 24-karat diamonds that are ours to mine when we commit to doing the work that only we can do.
In our charts, our Saturn sign and / or house placement is a tender spot. Our Saturn sign reveals what we think we can't, or won't ever, get, and so we often turn away from it. We construct elaborate defenses, approaching a karmic journey of reckoning that asks for both our softness and our strength, with fear. But when we face—and embrace—our Saturn sign, we see that putting in the work to overcome this fear is ultimately in service of what we're here to bring forward.
Our infamous Saturn Return, which happens once just before the age of 30 and a second time around 60 marks a concentrated moment for this labor of love. But our work with our Saturn sign truly lasts a lifetime. Our Saturn sign asks us to grow up, step up, and take responsibility for the work we have to do in this life; it invites us into the noble act of self-sacrifice; and it holds the key to our most lasting, and impactful achievements in both the personal and the public realms.
Think of Saturn as your personal trainer, pushing you to the limits of what you think you can take because it can envision the muscle that already exists beneath your skin. And also because you "paid" it to in a past life! Saturn also rules karmic justice, and the grueling routine it's got you sweating through now is in service of putting right past wrongs.
With Saturn traveling through its native turf, Capricorn, from Dec 2017 through March 2020, the groundwork is being laid for us all to commit to a new course of astro action. Use the guide to each Saturn Sign below to help you navigate your lessons with both grit and grace.
Click HERE to do your chart for free and discover your Saturn sign—and read for both your Saturn sign AND the House that holds Saturn in your chart. ***Pro-tip: Scroll to the bottom for how Saturn's 2018—2020 transit through Capricorn is impacting your Sun and Rising sign.
Want to learn how to read your own chart? One of Ruby's astro mentors, Rebecca Gordon, is currently enrolling students for her 10-week Beginners Astrology Course. Sign-up is open through September 25 2018—click HERE for details and use the code "STAR" to get 20% off tuition!
///
SATURN IN ARIES // SATURN IN THE 1st HOUSE
Saturn Sign assignment: Leadership
This Saturn sign and / or placement is born to lead, but can burn out hard and fast when it doesn't work to a structured plan. Aries impulsiveness often prefers to forego planning and teamwork, placing the emphasis on reaching the finish line fastest and, most importantly, FIRST, when the real rewards are in the experience gained along the way. Leaning into leadership means less competition and more collaboration; less "me first" and more "we win!"
SATURN IN TAURUS // SATURN IN THE 2nd HOUSE
Saturn Sign assignment: Receiving
This Saturn sign and / or placement asks you to summon the courage to truly taste, touch, and enjoy it all. What feels uncomfortable about laying back in a bed of roses to receive the treats you deserve? Where do you short circuit opportunities to truly claim your sense of self-worth? Start by feeling into your body's beauty and impulses, and reach for what you crave without judgement. This placement is all about banishing scarcity mentality, and believing in the endless feast, and your rightful place at the table.
SATURN IN GEMINI // SATURN IN THE 3rd HOUSE
Saturn Sign assignment: Expression
This Saturn sign and / or placement has the potential to move worlds with its words, if it can only learn to trust that they won't be manipulated and used against you. Speaking up can feel frightening, especially when it comes to expressing your most personal opinions and views—perhaps because a mean sibling or childhood frenemy used to tease or make fun of you. This Saturn sign asks you to push past irrational "monkey-mind" fears and open up. Practice with trusted companions who make you feel understood, then bring your words to the wider world.
SATURN IN CANCER // SATURN IN THE 4th HOUSE
Saturn Sign assignment: Feelings
With this Saturn sign and / or placement, issues of emotional security, shelter, and a sense of belonging come to the fore. How can you create a safe container to feel every last feel, without turning away from your tenderness? And how can you validate your own emotional experiences regardless of outside feedback? This placement asks you to become a hermit crab, carrying your home on your back and learning to hunker down with your own intuitive hits, no matter the storms.
SATURN IN LEO // SATURN IN THE 5th HOUSE
Saturn Sign assignment: Ego
This Saturn sign and / or placement desires nothing more than to bask in the full beam of the spotlight, if it could only get over its fear of being seen. Do they really love me? Is the constant question circling, as a backdrop to the eternal creative drive of this Saturn. Your capacity for creative self-expression is second-to-none, as you strive to make your mark on the world in ways that are as entertaining and playful as they are meaningful. Learning to create for yourself first and foremost, the critics be damned, is your key to mastery.
SATURN IN VIRGO // SATURN IN THE 6th HOUSE
Saturn Sign assignment: Critique
Beyond this Saturn sign and / or placement's bouts of endless tweaking, analyzing, and refining, lies the potential to learn how to match the moment with the resources on hand, and relax into trusting your cycles. Whenever you feel yourself getting stuck in a staticky buzz of not-good-enoughs, step outside into the natural world. The plants and animals don't editorialize on their own processes. They simply bloom and shed when the moment is right. Releasing into your own internal sense of right timing is your greatest lesson.
SATURN IN LIBRA // SATURN IN THE 7th HOUSE
Saturn Sign assignment: Relationship
This Saturn sign and / or placement has some hardcore #relationshipgoals and yearns for partnerships that reflect its highest ideals. And then there is life in the real world, where people are not always the people we'd like them to be, and there are as many "let-downs" as there are love-ins. The work here is to learn to accept others as they are, and in doing so learn to love the parts of yourself that for whatever reason you may not be so willing to accept. Practice seeing others as a mirror, and when partnerships prove problematic, make it less about them and more about a lesson in give and take.
SCORPIO // SATURN IN THE 8th HOUSE
Saturn Sign assignment: Intimacy
This Saturn sign and / or placement beckons you into your own personal jungle, asking where you turn away from the darker shades of experience, and from your own desire nature. There's a soul deep need here for radical acts of rawness, realness, and intimacy, coupled with feelings of fear that if you risk these kinds of carnal collisions, you'll be stripped of your power and left with nothing. But Saturn in Scorpio asks you to brave sharing more of your vulnerability at all costs, and to let these gambles remind you that your unshakable core can never be stolen.
SATURN IN SAGITTARIUS // SATURN IN THE 9th HOUSE
Saturn Sign assignment: Freedom
This Saturn sign and / or placement cannot stand to feel contained, and is called to cultivate a feeling of freedom in even the most staid scenarios. Sagittarius rules higher learning, and embarking on epic journeys of the mind can be one way to feed your wanderlust when your day-to-day feels uninspiringly small. A fear of being trapped can lead to irresponsible risk-taking, and a restlessness that leaves little room for leaving a lasting impact. Feed your wild ponies with nuggets of knowledge while you recommit, again and again, to hiking the mountain trail less travelled.
SATURN IN CAPRICORN // SATURN IN THE 10th HOUSE
Saturn Sign assignment: Structure
In its native sign, Saturn sets out with a steely reserve, ready to flex its muscles and climb towards the skyscraper heights. And if you've got Saturn in Cap, by all means, embrace the ice rain challenges and boardroom dreams. But beneath it all, this placement is also about understanding the difference between status-quo ambition and soul goals. Settle into the structures that help you craft your most passionate visions, while making sure you embrace enough flow to truly celebrate the treats at the top of the mountain.
SATURN IN AQUARIUS // SATURN IN THE 11th HOUSE
Saturn Sign assignment: Connection
This Saturn sign and / or placement understands on a cosmic level that we are all connected, yet can find it hard to translate this when it comes to flesh, blood, and feelings. You crave community, and yet issues with trust and always feeling like an "outsider" can prevent you from finding that village-like vibe. Seeking out groups who are connected by a common cause can be a way to meet like-minded individuals, all working to patchwork together a vision for society that makes space for everybody. Honoring your individual quirks as part of what makes you lovable is the inner work to focus on.
PISCES // SATURN IN THE 12th HOUSE
Saturn Sign assignment: Boundaries
Saturn in Pisces is like a well-worn seawall, attempting to create a container for its infinite swirls of emotion. And there are deep wells of feeling with this placement that can trigger fears about "losing" it in an Alice-In-Wonderland flood of tears. Yet your greatest gifts is your ability to sit with the fullest range of collective feeling, embracing every shade of sadness and joy with equal empathy. Feel into your intuitive "yes" and "nos," and be ready to both build and tear down boundaries to meet each moment.
///
SATURN IN CAPRICORN BOOT-CAMP // Dec 2017—March 2020
ARIES // ARIES RISING
Saturn is currently moving through your 10th house of career and achievement. You're being asked to think more like a boss and create a structure for your biggest ambitions.
TAURUS // TAURUS RISING
As it moves through your 9th house of adventure and learning, Saturn is guiding you to deepen your understanding of the world so you can contribute something more meaningful.
GEMINI // GEMINI RISING
Saturn in your 8th house of trust and intimacy is urging you to get okay with getting vulnerable, as you connect to your true desires and ask for them to be met.
CANCER // CANCER RISING
This transit sees Saturn moving through your 7th house of relationships, as you're asked to get serious about who you choose to nurture and share your world with. No more "takers" allowed.
LEO // LEO RISING
Saturn is making its way through your 6th house of work and service, demanding that you put the absolute most into your day-to-day and cultivate healthy habits to keep you on track.
VIRGO // VIRGO RISING
With Saturn transiting your 5th house of creative self-expression, now is the time to turn your passion project into a bona-fide business that can also pay your bills.
LIBRA // LIBRA RISING
As Saturn moves through your 4th house of feelings, home, and security, your work is around creating a sense of personal safety—no matter how "scary" things seem in the outside world.
SCORPIO // SCORPIO RISING
Saturn transiting your 3rd house of communication and ideas wants you to consider the impact of your words on the wider world, and adjust your message to match your impact.
SAGITTARIUS // SAGITTARIUS RISING
This Saturn transit accents your materially-minded 2nd house. It's time to get paid for the gifts you embody so effortlessly, it's hard to believe you can charge for them.
CAPRICORN // CAPRICORN RISING
With Saturn moving through your 1st house of self, this transit could feel like an extra Saturn return! Your work is to accept your lessons, and step gracefully into your next evolution.
AQUARIUS // AQUARIUS RISING
Saturn in your 12th house of healing brings closure to a painful cycle. Commit to feeling it all and trust that confronting it fully is how you can finally move on.
PISCES // PISCES RISING
Now is the time to work on building your community, as Saturn transits your 11th house of groups and team endeavors. Hold a high vision for what you can build together.
///
Want to learn how to read your own chart? One of Ruby's astro mentors, Rebecca Gordon, is currently enrolling students for her 10-week Beginners Astrology Course. Sign-up is open through September 26 2018—click HERE for details and use the code "STAR" to get 20% off tuition!