Welcome to The 12th Sense – a luscious monthly exploration of the current cosmic energies for your sign, by Cara George & Bess Matassa of Mojave Rising. THIS MONTH: create an altar for Pisces season…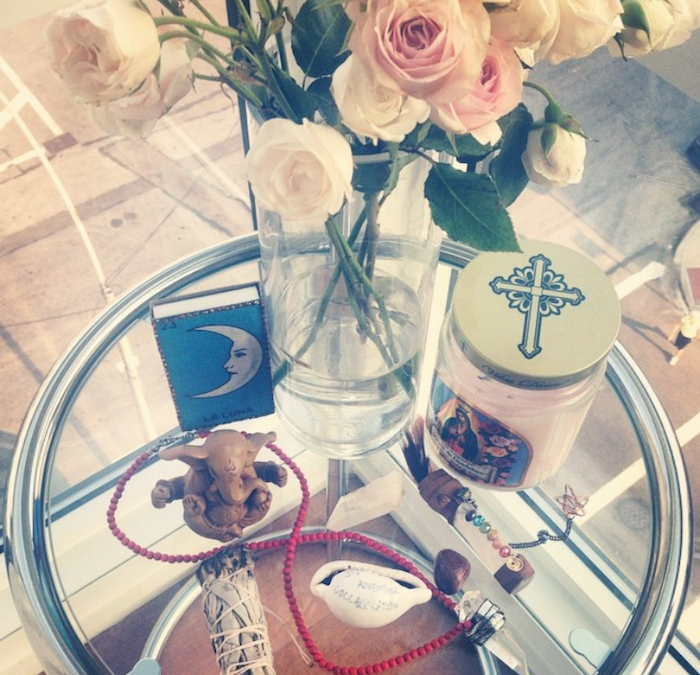 We often speak of the Pisces/Virgo axis with a world-weary sense of psychic overwhelm; these highly sensitized signs are associated with the hollowed out, solitary feeling that we're all just miniature specks. Yet one of the most sparkling, sunken-ship treasures of this axis is the capacity for these signs to elevate and transform our everyday experience.
Pisces season asks us to find pageantry in the minutiae and the slow unfolding of our lives. And with the North Node and Jupiter now in Virgo, Saturn in Sagittarius squaring the Pisces New Moon on March 8, and Mars primed to enter Sag territory on March 5, we're being asked to activate a proprietary blend of pragmatic mysticism in order to find a different way to pray: one that allows for a sensuous seamlessness between our higher selves and our everyday environment.
And so this month, we invite you to set up an altar using seemingly frivolous objects, and to mix them with the most obviously sacred and self-consciously important. From boudoir vanities to austere, sacrificial shrines, we can dialogue with the divine using lipstick tubes, found objects, and sacred tomes alike.
Watch in wonder as your steak knives, lingerie, old love letters, and spice cabinet being to whisper that they're worth believing in and that you're worth believing in, too. And in the midnight hour, you'll start to feel your own power in all its glamorous, gentle, ferocious divinity.  
Keyword: "Veneration"
Song Lyrics of the Month: "Life is a mystery/Everyone must stand alone/I hear you call my name/And it feels like home"
Now click here for a Piscean Playlist and read on for our tips for creating an everyday altar for Pisces season by sign.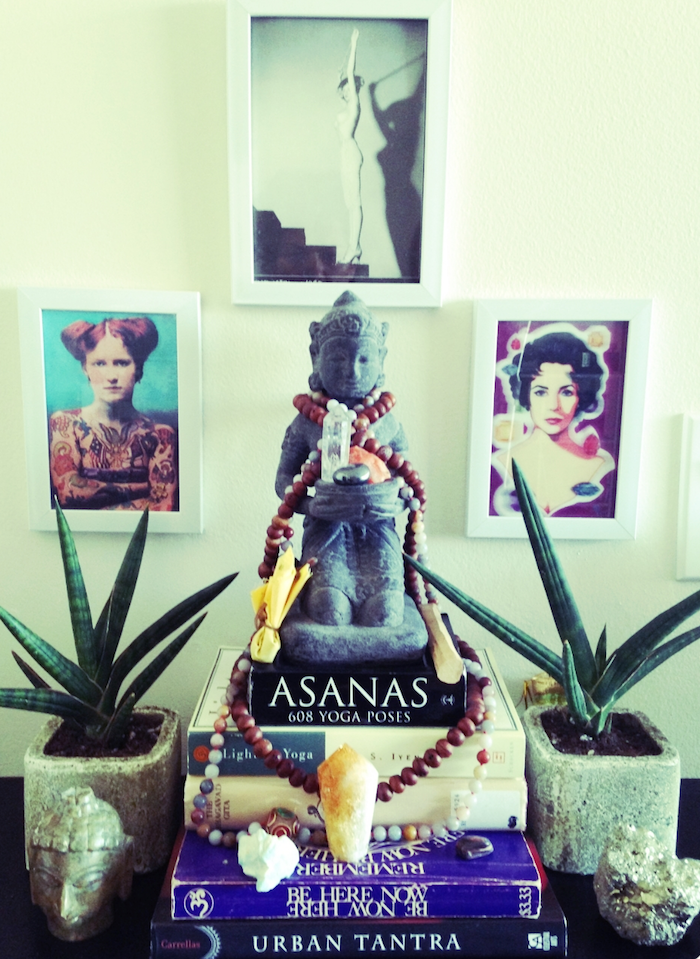 :: Aries ::
Pisces season invites you to experiment with trusting in your potent, singular identity without having to prove it, and to calm your passion for friction as you revel in a strength borne through soft-focus edges. Select a precious object that you consider to be fiercely, distinctively "you" and experiment with placing it under a piece of fabric or inside a box as you move towards a faith in its inevitable survival – without visible proof. Throw down a symbol of strength or toughness and infuse this item with gloss and glitter. Think hot pink boxing gloves or a tool belt filled with feathers.
:: Taurus ::
Pisces season invites you to loosen up and play with the concept of security as you widen your field of value. Place an object that you treasure deeply next to one you consider meaningless and challenge yourself to see the worth of each. Celebrate your love of sensuous feasting with some Piscean synesthesia; mix a scent, taste, and color in a textured vessel to create a potion that feeds all facets of olfactory and visual delight. Think lavender ice cream or a rose margarita served up in a vintage Old Hollywood gold-leafed goblet.
:: Gemini ::
Pisces season invites you to celebrate the world's dazzling array of information sources as you revel in the possibility of not having to understand it all. Place books in languages you don't speak, maps of places you've never been, and menus of cuisines you've yet to sample on your altar as you honor global wares in all their jet-setting mystery. Take a walk and discover a found object of unknown provenance to add to your spread. Think Basque rock lyrics, maps of Pompeii, or an eccentric plant you pass every day without knowing its genus.
:: Cancer ::
Pisces season invites you to loosen your highly personalized grip, and to practice honoring feeling nature of everything that surrounds you. Choose a souvenir from childhood or a deeply charged object from a former emotional situation and experiment with blurring its boundaries; place it alongside brand new objects, melt it down or burn it, and venerate its remains. Or leave a treasured object exposed to light, wind, rain, and snow on a balcony or near an open window and watch its gentle erosion and changes through time. Think everything from exes' love letters set aflame to Malibu Barbie through the seasons.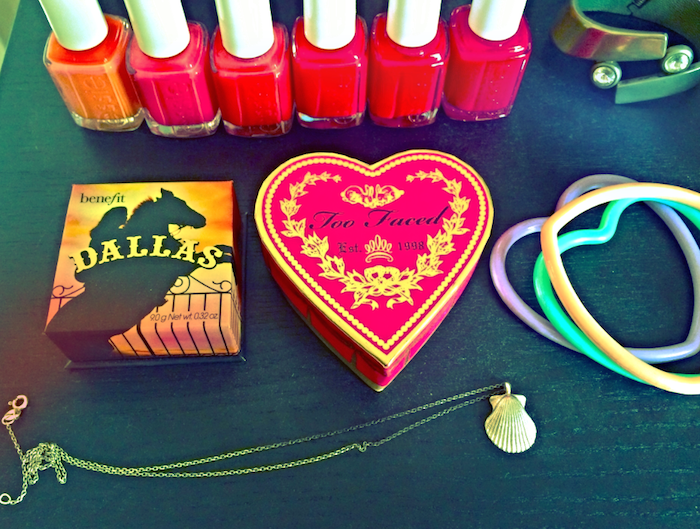 :: Leo ::
Pisces season invites you to challenge attachment to your tastes, and to rediscover a sumptuous internal fantasy life that needs no hook in the external world. Place jewels or makeup on your altar that aren't quite your style, or look for an otherwise "ugly" object you can recognize each day for its unexpected, evolving shades of glamour. Pen letters to yourself or to an imaginary lover as you move towards your passionately internal world. Think those earmuffs from Aunt Linda you thought you hated, or a sweet message to your 5th grade self decked out in sparkly decals.
:: Virgo ::
Pisces season invites you to expand your love of divine detail and order as you practice embracing the gorgeous messiness of mixing, matching, blending, and fusing. Place a collection of essential oils on your altar and experiment with instinctually mixing them into a fragrant concoction. Or spend the afternoon decanting newly discovered wines in preparation for a tasting party that celebrates both individual flavor profiles and taste collisions. Think frankincense meets orange blossom, and full-bodied Spanish leathery red meets crushed-seashell Loire white.
:: Libra ::
Pisces season invites you to sample in-betweenness rather than having to choose, and to wander through shifting perspectives as you soften your search for the ideal with tender non-judgment. Play with the visual as you move your altar to different heights and lights and watch for changes in the shadows throughout the day. Adorn your altar with candles in recognition of the hybrid interplay between states of solidity and liquid. Think melted wax at midnight and firm, luminous clarity by daybreak.
:: Scorpio ::
Pisces season invites you to mix the intensity of penetrating and purging with the sumptuously tender act of allowing. Place an object on your altar that you've been hoarding but which causes you pain to look at. Repurpose this pain as you lay your object atop a luxe satin pillow, or wrap it in your favorite fluffy sweater or decadent piece of lingerie. Watch the boundaries between pain and pleasure dissolve. Think that caustic performance review shredded atop a heap of blue-violet hydrangeas, or purifying that garter belt gifted by the one that got away in preparation for a girl's night out.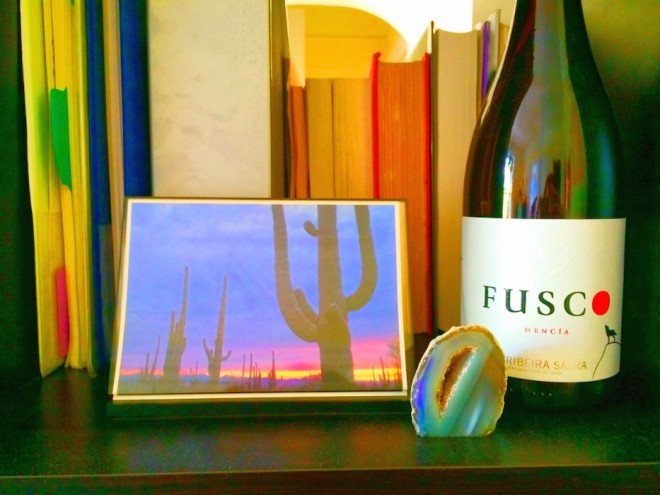 :: Sagittarius ::
Pisces season invites you to stoke your adventurous wildfire without having to externally seek in the physically nomadic world. Let the sounds of the ambient environment form the backdrop for an altar peppered with woodsy incense as you watch scent and smoke travel through space without having to leave your room. Think tripping out to the sounds of traffic on a regular weeknight as you burn Palo Santo and tobacco.
:: Capricorn ::
Pisces season invites you to relax into the sensation that not everything has to be accomplished or take effort. Place the remnants of a project that's partially complete on your altar and honor where you are in the process. Bookend it with a jar of sand as you realize that you don't have to build a castle to enjoy the shifting, soft sensations of all these tiny grains. Think rainbowed sand art placed in the bathroom you're mid-renovation.
:: Aquarius ::
Pisces season invites you to break down rational systems of thought and to move towards the realm of irrational sensation as you blend your radical streak with Piscean mystical dreaming. Take an object apart and value its constituent pieces in a place of prominence. Or construct an altar to items that make no "sense" together but which carry an intuitively emotional charge. Think Ikea furniture instructions surrounded by talismans gifted from friends, and wondrously weird snapshots of your past and potentially future selves.
 :: Pisces ::
Invite yourself to explore the Virgo sitting opposite as you ask your slippery fishies to venerate the process of discernment, boundary construction, and divining what is singularly precious from the sea of possibility. Strip your altar down and practice choosing just one valued object from your bottom-drawer jumble of treasures and trash. Or add every precious item possible and then ritualistically remove them over the course of a week until only one beloved piece remains. Think fistfuls of plastic jewels from that lost weekend in New Orleans slowly untangling themselves, or a fishbowl containing a solo geode exposed to the light.
To find out more about Cara George and Bess Matassa and their work, visit: MojaveRising.com