Attending the international catwalk shows left former Garage Magazine fashion editor Chloe Kerman feeling utterly depleted. Here's how she learned why – after leaving the industry behind… PLUS: Chloe shares her Fashion Week survival guide.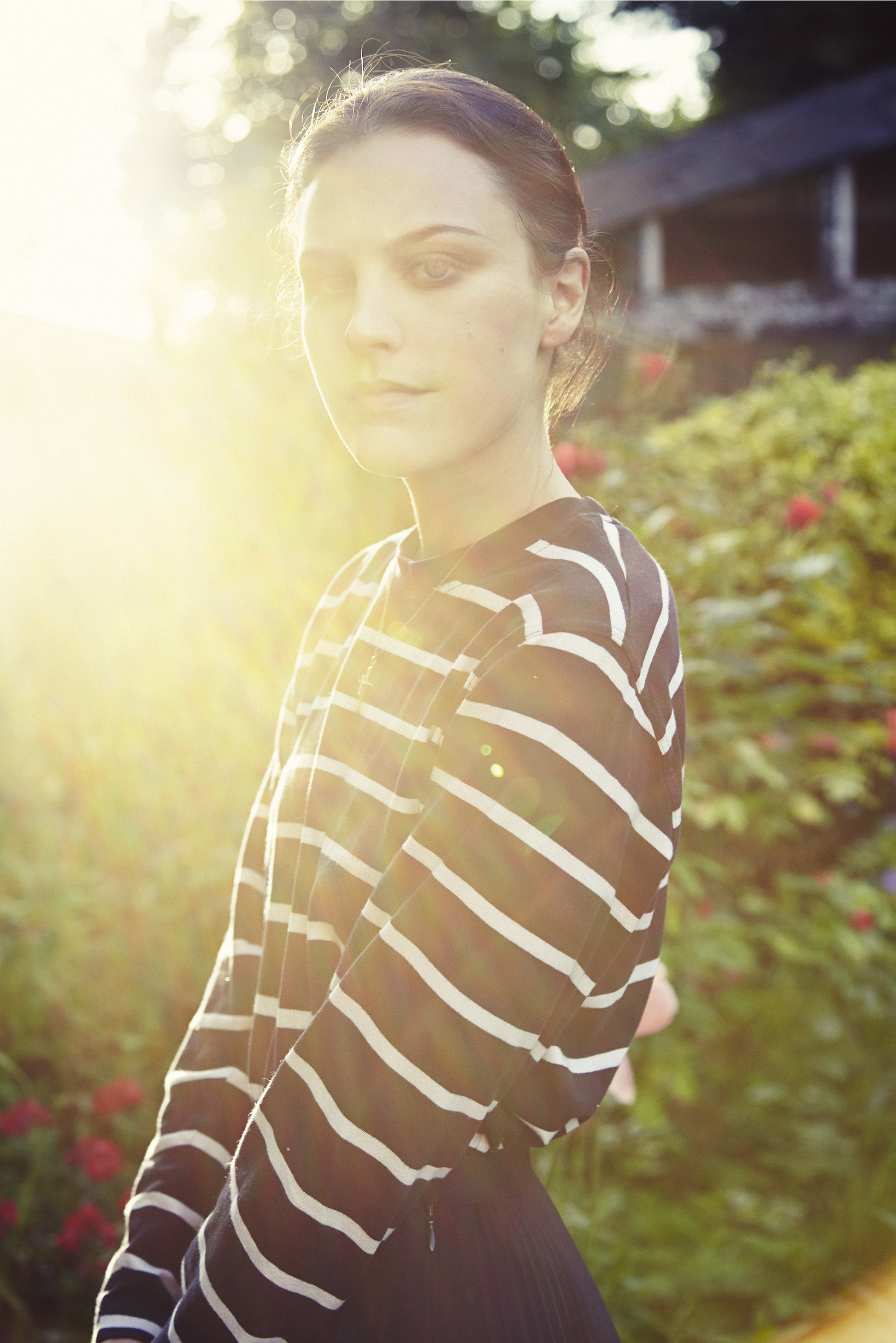 I was a Fashion Editor for 10 years. I had a great job at Garage Magazine, produced beautiful shoots, working with incredible photographers such as Paolo Roversi, Ellen Von Unwerth, and many others. On paper, it was my dream job, but honestly during that time I was so unhappy. I felt like a hamster caught in a spinning wheel, running over the same old ground over and over again. I was very low, I had no passion, no drive, and felt like I was wasting my life.
Of course, my job also meant I attended the international catwalk events in New York, London, Milan, and Paris, and I saw almost all the shows. A dream come true for anybody who claims to love fashion. However, before the shows I would go into meltdown. I felt immense pressure to buy new clothes while the insecurities I felt about my body would be heightened at this time. My mood would be all over the place and I would dread the weeks ahead. By the end of the month, I was so emotional I would cry most days, which I put down to being over tired, suffering from stress and anxiety, and burning the candle at both ends!
Searching for some relief and some answers, I was still working for Garage Magazine at when I began studying Shamanism in October 2013. But on the last day of my course, Alberto Villoldo, my teacher and founder of The Four Winds Society, told me: "Don't be surprised if your life changes when you go home."
His prediction came true. Just hours after arriving home, my boyfriend at the time ended our three-year relationship – and the following day I was fired from my Fashion Editor job! In the space of two days, I'd been completely stripped of my identity. But all of a sudden, I was given the opportunity and freedom to change my life.
It was definitely a very challenging and emotional time, however now I see these events as huge gifts, as I took the opportunity to leave London and begin a magical journey of deep transformation, growth, healing, and study.
I have spent the past two years traveling and studying in the East and West Coast of America, Peru, Chile, Thailand, and India. I have studied Shamanism and Crystalline Consciousness, I'm initiated in herbalism, I studied at the Oneness University, and I'm currently working with the Divine Feminine empowerment movement, creating workshops and offering private sessions.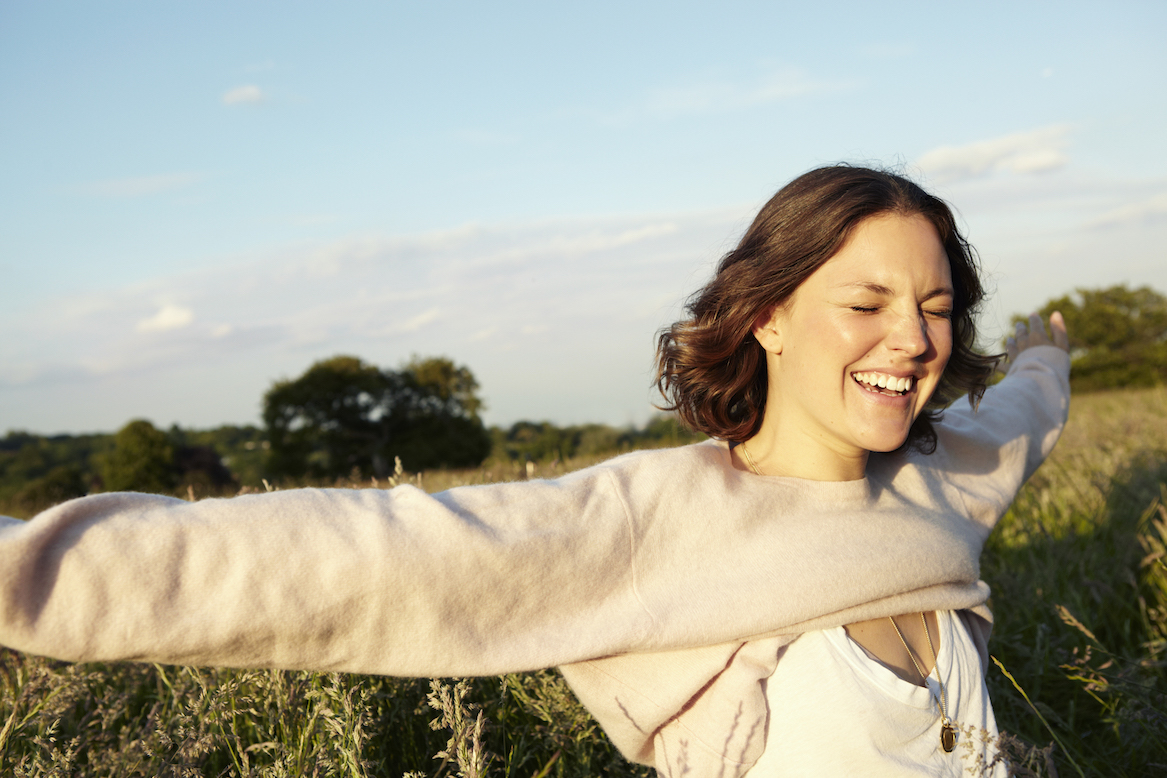 I live a very different life from my fashion industry days, which has enabled me to see how every experience is an opportunity to grow, leading me to approach life as a constant adventure. I have learned to understand exactly how I co-create my reality, which means whatever happens for me I take responsibility for manifesting it. And how exciting and empowering it feels to choose to take full ownership of my feelings and my daily experience.
When I started my shamanic training I also discovered that I am an "empath" – meaning someone who easily picks up on other people's emotions, and who taps into the collective consciousness around them. That's when the penny dropped as to why I had such a hard time during the shows – not only had I been dealing with my own feelings of insecurity, inadequacy and stress, but I was experiencing the strain of taking on a lot of other emotions that were swirling around me.
Being an empath is a beautiful gift – when you're able to identify as one. However, until then life can seem very overwhelming, simply because we're so sensitive. And when I worked in the industry, I knew nothing about how to prepare myself energetically for the shows. One very simple tool I've since learned, and which you can use anytime you're feeling overwhelmed, is to ask yourself: are these feelings mine? If you get a no, they will automatically defuse.
Here, I've compiled a list of my top tips for staying centered, aligned, and starting my day in the most loving way possible for myself and those around me.
1. As soon as you wake up, invite all the things you are grateful for to come into your mind. Let this be spontaneous: I'm grateful for this comfortable bed, that I had a deep sleep, etc. When you start the day like this your frequency automatically bumps up in vibration.
2. Follow this with some kind of practice to connect to yourself. This can be meditation, yoga, a walk in nature, conscious breathing, focusing on your heart, etc. Even 10 minutes of this can really change the flow and mood of your day as it will connect you to your own center.
3. Choose to make every decision in love, with honor and respect for yourself and the people around you.
4. Dab a couple of drops of organic Bulgarian rose oil on each of your seven chakras – starting at the root, and moving up through the sacral, solar plexus, heart, throat, third eye, and crown. Bulgarian rose oil holds a very high vibration that maintains the integrity of the energy centers.
5. Wear a clear quartz crystal at your heart or solar plexus.
6. Do a chakra clearing daily, either morning or evening or both if you have time. I love Chakra Dyana.
7. Eat the most nourishing food you have access too – proteins and good fats are great for energy levels, and root veg for grounding. Avoid the foods and drinks that you know yo-yo your emotions i.e. caffeine and sugar (a hard one when you're racing between shows!)
8. Movement. Anytime you feel stuck or low in energy its time to move, either physically or choosing a different thought pattern. This circulates energy and keeps us in flow and open to new opportunities.
9. Create an act of kindness for someone else daily, plugging into the energy of unconditional giving.
10. Book in with an energy healer after the shows to rebalance, nurture and refuel your system.
And, remember that anytime you feel stressed or overwhelmed, you can use this as an opportunity to practice coming back to your center – which means simply taking a moment to focus on your heart and on your breath, practicing compassion for yourself and the experience that you are having, and inviting gratitude into your awareness again.
I say practice because staying present is a choice we have to make consciously throughout the day, with all the adventures that come our way. With this said, I invite you also to consciously decide to ENGAGE and ENJOY the fashion week craziness!
To find out more about Chloe's work and book a session contact: [email protected]