Dive into this month's medicine for your sign with our Numinous Tarotscopes November 2018, cast by Melinda Lee Holm. Artwork: Mystic Mondays Tarot by Grace Duong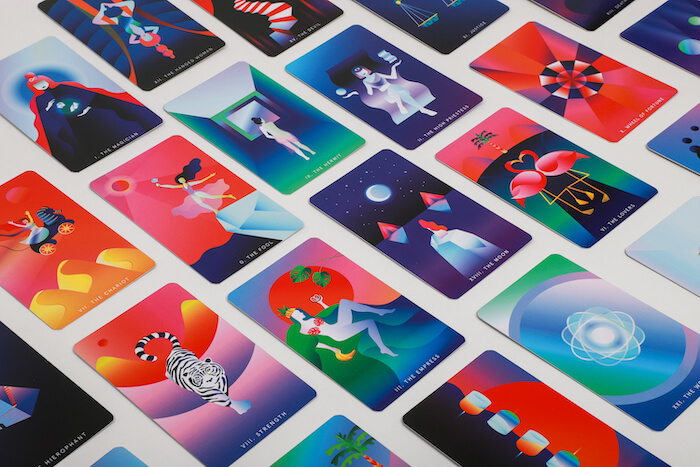 SCORPIO // SCORPIO RISING 
Ten of Pentacles
Happy Solar Return, my dear Scorpio! I don't think I could have pulled a better gift for you if I tried. Whatever collaboration you got into last month is really paying off one way or another and you are set to have a gilded month metaphorically, and perhaps even literally speaking. The highest potential of the element of Earth, that physical manifestation of all we create and consume and live on and around and through is visiting you, and when it comes knocking, you have to be ready to answer the door. When you do, don't be surprised if you find a who's who of your biggest cheerleaders and most cherished mentors crowded at your front door like carolers. There is a strong sense of community that accompanies this gift. You've heard misery loves company? So does abundance, baby!
Now about that collaboration from last month – if you got into something that doesn't feel right or isnt working out, don't force it. Sometimes collaborations or relationships of any kind work out best by dissolving. If this is the case for you, resist the urge to indulge in resentment, or worse, revenge. You have bigger fish to fry and besides, once Mercury stations retrograde on the 16th, you may get an unexpected return from someone in your past who wasn't quite right for a project at the time, but is now ready, willing, and more than able to help you transmute any lead weighing you down into pure gold. Keep your eye on the prize, Scorpio, and you could be sitting pretty by month's end.
Scorpio stone for November: Peridot. Peridot is the master stone for prosperity. The vibrations it exudes excite the energetic body, creating an atmosphere rich in material and emotional abundance.
///
SAGITTARIUS // SAGITTARIUS RISING 
Nine of Wands
You're levelling up your mastery of Elemental Fire this month, Sagittarius, and I have a sneaking feeling you'll know exactly what to do with it. Heating up in your native element can just as easily mean a deep inward journey of intuitive spiritual expansion as it can a direct charge forward in physical space, but following the big outward burst of last month, my money is on the former. With back to back retrogrades, there will be plenty of information dredged up to fuel the flames of introspection and dedication to ascension. It may not be easy, but it will be well worth the trouble. Expect to experience this month as preparation for an unknown event. Follow the clues and don't jump ahead to conclusions. Let it unfold.
Your innate sense of wonder will be heightened this month and you may feel called to explore the world around you in service of opening greater exploration within. Taking a few day or weekend trips would be a great idea. Just remember to give yourself plenty of extra time and to plan for all contingencies if you go after Mercury stations retrograde on the 16th. We don't want you having a surprise journey through frustration as you wait on the side of the road for AAA. You don't have to go far and you don't have to get exotic about your travels. Sometimes taking a walk down an unfamiliar street in your own neighborhood can open up an entire world of sacrosanct adventure.
Sagittarius stone for November: Red Calcite. Red Calcite promotes an increase in life force energy, revitalizing the physical and energetic bodies. It heightens appreciation for the beauty of life on Earth.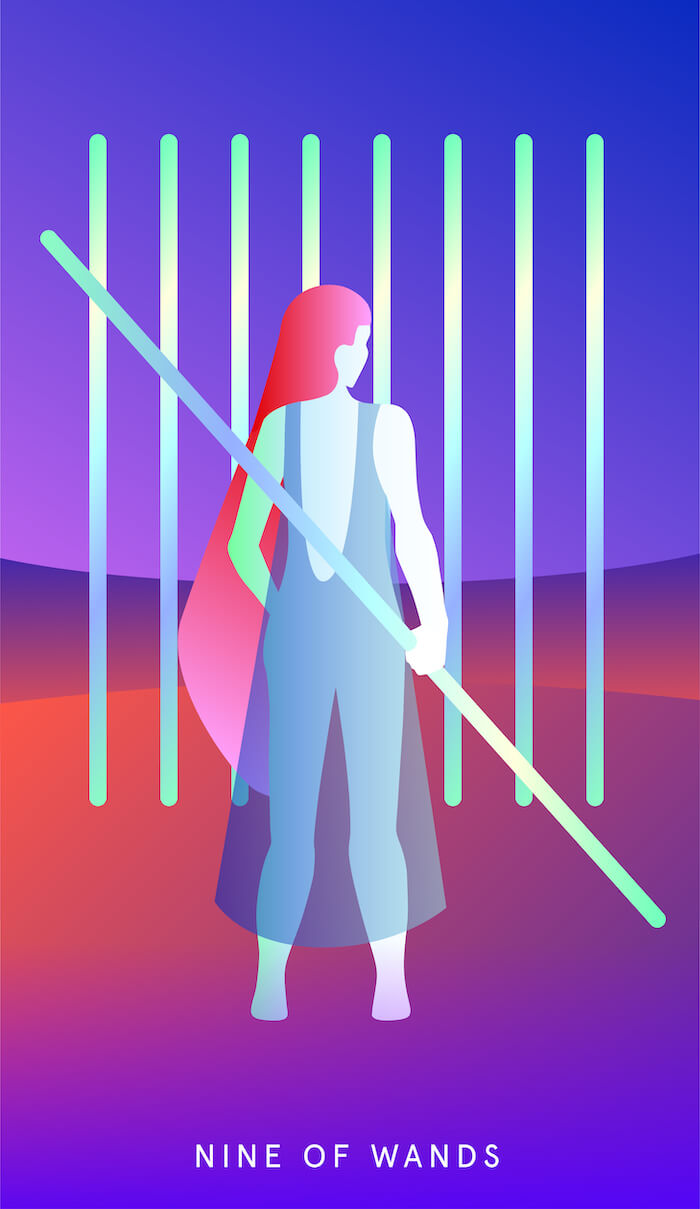 ///
CAPRICORN // CAPRICORN RISING
The Magician
What an absolutely perfect follow up to last month, Capricorn! Following exactly the development of the Major Arcana energy as mapped to the Tree of Life, you're stepping out of your open-souled wandering and into a month-long intensive on the art of self-mastery. It's safe to say your November will be interesting at the very least, life changing at best. With these back to back retrogrades adding static to the signal between individuals, this is a wonderful time to be focused more on you, who you can be, what you can create, and what you seek to accomplish. Remember, Magician energy is not about controlling others or your surroundings – that's called tyranny – so be careful where you point that magic wand.
My greatest wish for you this month is that you can use this momentum to get your inner workings and powers identified and organized so you have a clear path to refinement and eventually mastery. That way, you'll be prepared to shift into a more practical mode moving into December and the new year. To do this, you'll have to have at least a vague idea of what your long(ish) term goals are. Spend some time at the beginning of the month identifying what you want to accomplish and what you need to create and manifest to get there. Then spend the rest of month building and refining your magical chops to conjure it all up. You are being told that you DO have the power to create your ideal world, so dare to think big.
Capricorn stone for November: Cinnabar. Cinnabar acts as a catalyst of transformation into our most exalted form. It opens powerful abilities of manifestation and draws creativity and prosperity.
///
AQUARIUS // AQUARIUS RISING 
Three of Swords
You've got more lessons blowing in from your native element this month, Aquarius! October's fresh perspective will come in very handy as you work in the potentially treacherous realm of collaboration in thoughts and communication. The classic image of this card from the RWS deck and the Sola Busca before it show a big red heart with three swords stabbed through, a decidedly brutal take on this energy. While it can sometimes feel that way to navigate multiple points of view – within ourselves or among others – if we stay centered and remain open, these can be great times of growth and expansion. Not just hearing, but listening to, processing, and integrating points of view different from our own is essestial to our development as humans.
This could get veeeerrrrrryyyy sticky after Mercury stations retrograde on the 16th if you let it. To avoid confusion and heartache, make sure to take extra measures to reduce daily stress as much as possible so you are operating from a place of calm security. Get plenty of sleep, take long baths, eat foods that make you feel good emotionally AND physically, and for the love of all that is good and holy, DO NOT procrastinate. You want to be ready to process these messages in real time, especially if someone or something from your past sneaks back in to stir the pot. If you feel a storm brewing, head right for the still eye of it and watch it churn and toss all around you. Be an observer. When the clouds clear, step back into participant mode.
Aquarius stone for November: Green Calcite. Green Calcite soothes the body, mind, heart, and spirit. Its gentle, calming energy loosens anxiety and aids in releasing stress, allowing room for the heart to speak.
///
PISCES // PISCES RISING
Five of Pentacles
My dear Pisces, are you doubting the wisdom of your choices from last month already? Did the call to action brought on by that gorgeous flaming queen (of Wands) leave you second-guessing the ease with which you were able to choose, to discern, to refuse? Fear not, dear one. Though making hard choices is somewhat contrary to your all-inclusive nature, it is necessary to allow you to really pour your gooey cosmic self into projects, situations, and relationships that truly set your soul aflame. Anything you have walked away from to get closer to your ideals will surely have someone else running toward it with open arms. The world is a big place, Pisces, and we can't devote ourselves to everything in it.
This month, take time to notice where you feel a fear of lack. I'm talking about wondering whether taking that dream vacation is pulling you away from other opportunities you'll regret missing later, saying yes to gigs you know you don't want, not wanting to burn the last candle in case you can't get more. All of these things can be considered prudent, but with this chaotic Earth energy swirling around, they can easily spiral into unnecessary worry and heaviness. Take extra care to assess whether something is a reality or a projection (fear, worry, etc) before deciding how to approach, and keep your eye tuned to what you have rather than what you don't.
Pisces stone for November: Ocean Jasper. Ocean Jasper eases the mind of stress and worry to allow for full enjoyment of life. Its positive energy encourages fearless self-expression and release of negativity.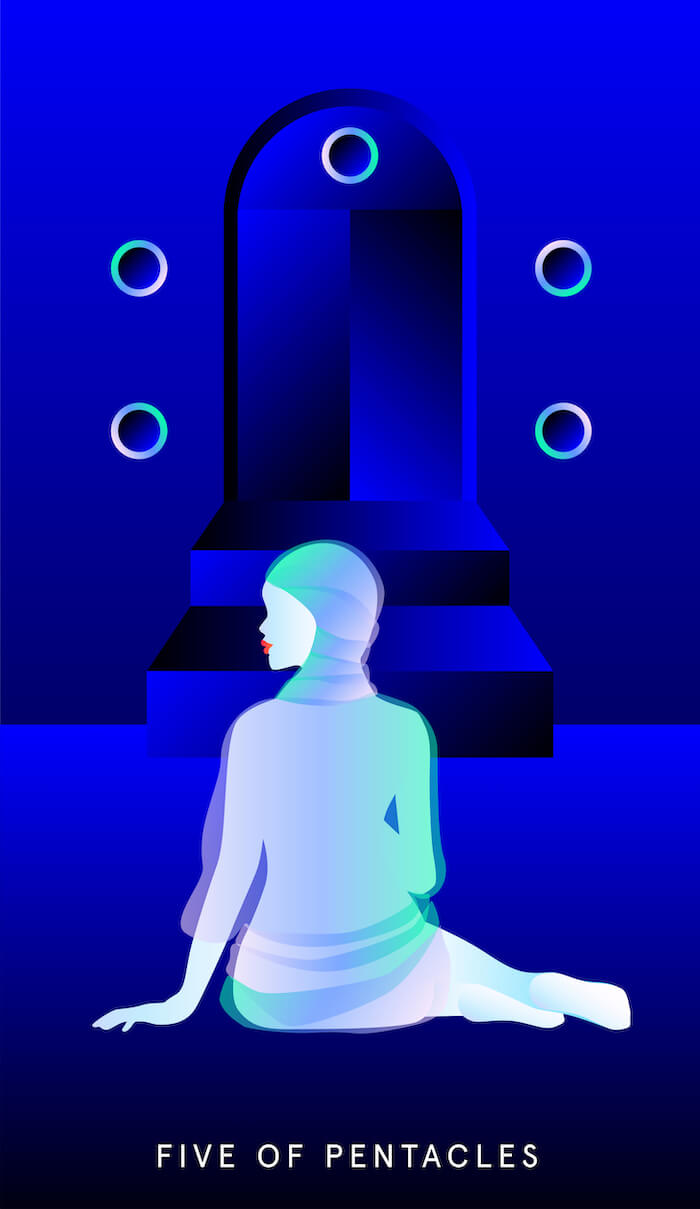 ///
ARIES // ARIES RISING
Ten of Cups
Your famously fiery nature is going to get a little softer this month, Aries. The gentle waves of high mastery in the emotional realm are here to smooth over the rough spots and help tune your heart in to the frequency of unconditional love. This can be a wonderful opportunity to deepen existing relationships, strengthen your sense of community and your place within yours, and even rekindle some relationships that may have gone a bit cold. After all, you never know what the winds of Mercury retrograde will bring your way when they blow in on the 16th. Whether messages or actual people from your past, try to approach them with an open heart, open mind, and open eyes. Sometimes looks can be deceiving. Unconditional love doesn't mean unconditional acceptance. Get familiar with the difference early on in the month.
The key to making this month really sing for you is getting your intuition sharpened up right at the top. You don't get a lot of ink spilled on your intuitive nature, but I see it clearly. Instinct is just another word for intuition and you've got that in spades. You are known for acting quickly on instinct and that can earn you a reputation for being rash or impulsive. Let this Water energy douse the outward action part of that flame and you're left with a pure intuitive sight that can keep you seeking out and letting in only the people and situations that truly resonate with your highest vibes. And THAT, dear Aries, is golden.
Aries stone for November: Blue Topaz. Blue Topaz attunes the mind to the true guidance of the Higher Self. It clears our vision so we can see what we truly desire and see the path forward to getting there.
///
TAURUS // TAURUS RISING
Six of Pentacles
You've got something to prove and the means to do it this month, Taurus, and based on how your year has gone so far, I think you just may be the one who ends up being most impressed. I don't say this because I feel you're likely underestimating yourself or doubting your abilities, but because I feel like this year's absolute master course in the element of Earth has likely elevated your game much more than you could ever have imagined. It can be difficult to see the the heights you've got to when the climb has been a steady shallow incline. Take a moment at the beginning of the month to look back over this year and see how far you've come in your ability to manifest, to mold your surroundings, to create a home for yourself and those you hold dear.
You've got to know where you're at to accurately assess what a real accomplishment looks like. Sometimes we can misinterpret our own progress and accidentally hold ourselves back by shooting for stars that turn out to just be flickering street lamps in the near distance. You can be as humble as you are stubborn, Taurus, and neither is going to get you to where you truly long to be. Resist the inner voice that tells you that striving for accomplishment is a vain grab for glory. Working to achieve the life of comfort you long for on your own terms is a noble and Divine pursuit. Reach for the stars, just check them out with a telescope first to make sure they're true.
Taurus stone for November: Chrysanthemum Stone. Chrysanthemum Stone awakens the mind, heart, and spirit to what is possible. It reveals our greatest dreams and provides the grounding and luck needed to achieve them.
///
GEMINI // GEMINI RISING 
Two of Cups
You may just be the envy of the zodiac this month, Gemini. The sweetness of the Two of Cups is unrivaled in the Tarot in my book. The spark of emotional connection with a window into the enormity of what can come from it, the air of discovery and exploration, the excitement of building without knowing for sure what the end result will be. It can be incredibly intoxicating. And I am not just talking about romance. These sparks of connection can come with new friends, co-workers, even family members. They can come with people who have been in our lives forever but suddenly take on a new role or switch spheres from personal to professional or vice versa. One of the greatest gifts of being human is to connect on a profound level with other incarnated souls on Earth and this month it's all yours.
How do you know if you're experiencing a Two of Cups moment? If the connection is real or just a smoke screen? If you're being lead on or taken advantage of or if your rush of anticipation is reciprocated? Well, you can't. And that's ok. With your wit and charm, you will likely attract many into your sphere if you choose to leave the gate open. When you do, take the time to really look and listen as much as you're feeling your way into a new relationship. Radical openness requires intensely good boundaries and the ability to dance your way around them so they don't feel like harsh walls to others. It's a delicate proposition, but I think you're up for it.
Gemini stone for November: Kunzite. Kunzite opens the heart to give and receive all forms of love. It is especially great at tuning the heart in to the frequency of Divine Love and true joy.
///
CANCER // CANCER RISING 
Page of Cups
You're right in your element this month with a Cups card, Cancer, even while being pushed out of your comfort zone by the adventurous Page. You sometimes find yourself in a bit of a dilemma, yearning for deep emotional connection but being reluctant to come out of your shell to get it. This month it is time to face facts: it's too small in there for anyone but you. You have to make a choice. You can either stay solitary and protected or you can venture out of your cozy fortress and risk being hurt in the service of opening your heart to the world. Any attached Crabs out there thinking 'well, I have a partner, so this doesn't apply to me', sorry! It applies to you tenfold. We Cancerians have a tendency to secretly fortify our defenses even more in relationship. As the risk of injury increases, so does our desire for protection.
Time for a month of radical vulnerability. Stay with me. I know Venus is retrograde. I know Mercury is gearing up to follow suit and possibly interfere with communication and that is scary. But what's more scary is playing it safe with your heart when the depth of emotional connection you truly desire is only available to those who take risks to get it. People open up to people who are open. Take the lead. As a Cardinal Water sign, you are the natural leader of emotion. Step up onto the podium and preach the gospel of leading with your heart like no one's ever hurt it before.
Cancer stone for November: Angelite. Angelite opens a channel for communicating with our guides and angels. It helps tune us in to receiving communications and gives us greater access to their Divine love.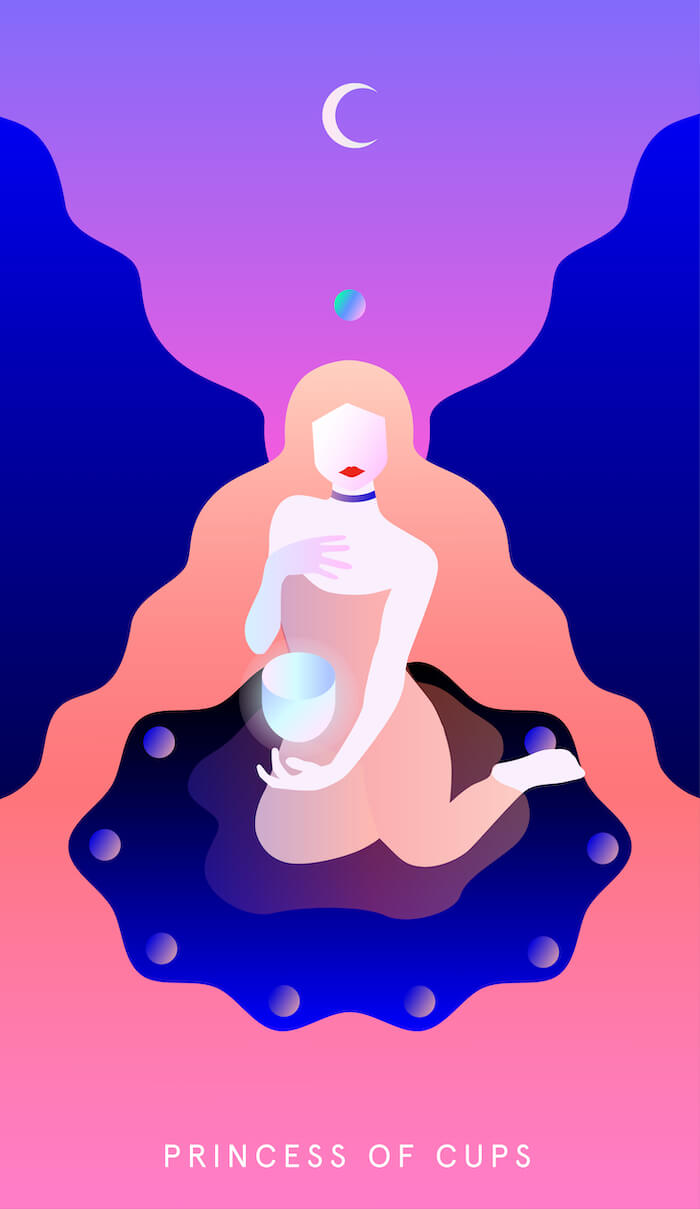 ///
LEO // LEO RISING 
Strength
This is shaping up to be quite a nice little stroll through some of the greatest hits of the Major Arcana, Leo! The Magician, The Hermit, and now Strength. It conjures up a narrative of someone who discovers their power, goes into seclusion to study and master it, and comes back to the village ready to serve the community and themself by embodying the level of strength that can only come through a recognition that we are all extensions of the body of the Earth and the Universe. That someone is you, Leo! What will you do with this newfound level of Strength? What are you ready to accomplish that you were not just last summer? How does this awareness of your own power and your being as but one small part of the much larger body of the cosmos shape your thinking on that?
It can be overwhelming to sit with this kind of information. We tend to want our actions and goals to reflect the grandeur of how we see our place in the world. Accepting ourselves as parts of an eternal Divine body does not help in making decisions. So start small, so small that your activities and accomplishments will be invisible to everyone but you. Start within your own body. How can you take care of your body with this new strength? Do you feel able to make different choices about what you put into or on your body? Give yourself time to grow into this story. It's going to continue to develop for a very long time.
Leo stone for November: Tiger Eye. Tiger Eye clarifies the workings of the mind through balancing the energies of the physical body. It restores balance to all levels of being, inspiring strength and fairness.
///
VIRGO // VIRGO RISING 
Judgment
Ooooo, Virgo! Moving from Justice into Judgment is a wonderful lesson in the workings of the Tarot. They seem similar but represent very different ways of redistributing energy. Last month I talked about seeing Justice as a seesaw, moving only up and down in a single, two-dimensional plane. Judgment is bigger and messier. It calls on us to dig around to find what we have buried in this life and other lifetimes past, present, and future. It can extract stories from alternate timelines and alternate stories that are bothering us somehow subconsciously, spiritually. Where Justice is about balance, Judgment is about exhumation. There are some things that are just too sticky to be easily released. Some things require some digging.
So get our your shovel, Virgo, and get ready to get your hands dirty. With back to back retrogrades helping to loosen the soil, there is going to be plenty for you uncover and examine. Some you will re-plant back down in the Earth, some you will set free, some you will thoroughly dispose of. It's a big job, but you have to try not to be too precious about it. Get all Marie Kondo on the psychic debris you find. Be brutal in your assesments, but kind in the execution. Yanking something away before you've fully detatched will just give you something else to dig out later. Practice your self care and drink lots of water. Seriously – it helps to clear your energy as much as it does your cells.
Virgo stone for November: Lepidolite. Lepidolite is a powerful ally in emotional healing. It can help uncover and repair old wounds, and smoothe over frayed nerves, clearing the way to true acceptance.
///
LIBRA // LIBRA RISING 
Temperance
You are being called to reassess where your center lies as you leave your birthday month and head toward the holidays, dear Libra. Temperance as a virtue calls for moderation, which is exactly what is needed to get into the more delicate alchemy of resetting our psychic equilibrium. Moderation in consumption, in the expenditure of physical energy, in the amount of work and of play we allow ourselves, in our sleep. Reigning in our habits gives us a closer look at what's really going on underneath them. Are you really that busy at work or are you feeling inadequate and trying to prove yourself wrong? Did you really need that afternoon nap or would your body be better served with a brisk walk? Did you need to spend all day editing that presentation or did you really just need to trust yourself a bit more?
These are real questions. You might be that busy, need a nap, and benefit from a heavy handed edit. Take this month to find out. Temperance is of course also associated with abstaining from alcohol. If this rings bells in your head, go with it and give yourself a little break. Take this time to really get to know what makes you not just tick, but purr. It's easy to fall into patterns without even knowing it and to keep on racing ahead without considering how these patterns effect our physical, emotional, mental, and spiritual health. Meditate on it it, journal about it, talk about it with your friends and loved ones. This is your time to take control of what has become automatic.
Libra stone for November: Scolecite. Scolecite carries a highly developed energy of inner peace and deep tranquility. It is an excellent stone for meditation and for feeling at one with the spirit world.