Cast by Melinda Lee Holm using the Starchild Tarot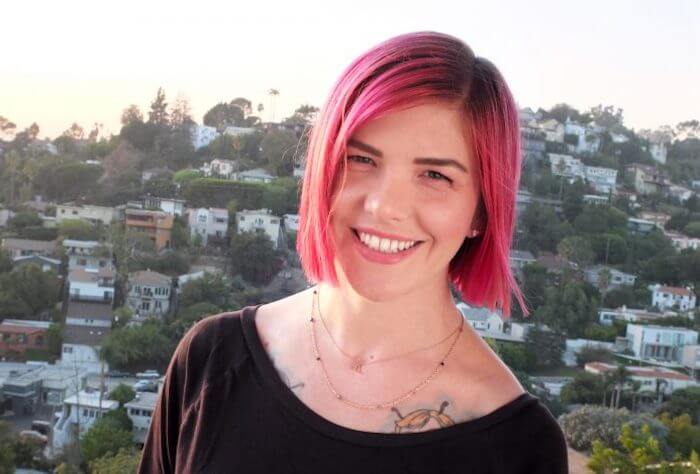 Hello friends! I am so excited and honored to be handed the baton from Lindsay to bring you this monthly Tarot guidance. I have benefitted greatly from her wisdom and it fills my heart to be able to now step up to pay it forward. In addition to my work in Tarot, I have an extensive background in crystal energies, so I am adding a stone for each sign that can help you unlock the power of your card for each month. I hope that my take on the cards will continue to be source of inspiration and comfort for you! Happy New Year! xoM
>>>
CAPRICORN // CAPRICORN RISING
The Moon
Happy solar return, Carpicorn! With the Sun shinging bright in your sign, you are called to step into the darkness to get reacquainted with your inner voice. What parts of yourself have you been avoiding eye contact with? What distant voice beckons from deep within your psyche? How can you ready yourself to step forward into the role you have always known deep down you were born to play? The Moon not only calls on us to explore deeply our inner realms, she guides us in our quest, ever present in the darkest hours. There is an aspect of the Hero's Journey in this card, a feeling that a uniquely personal task must be fulfilled, fear of the unknown overcome, the Hero returned changed, matured, better suited to serve as a member of the community.
If you have had a creative project taking form inside you, now is the time to confront it, to dive in and swim around in it, exploring options and angles. The Moon beckons. It does not demand immediate action, but it does demand the acknowledgement of the inevitable. This first month of 2018 is your time to lay low, dig deep, and accept the mission the Universe is presenting to you. You are important and the world needs what you have to offer. Pay especially close attention to messages you receive on the Full Moons (1st and 31st) and the New Moon (16th). Be prepared for major shifts to be clarified or solidified at the Blue Moon Lunar Eclipse on the 31st!
Your stone for January: Lapis Lazuli
>>>
AQUARIUS // AQUARIUS RISING
Akashic Records
January will be a time of tapping in to the great cosmic library for you, Aquarius, and with your famously dreamy nature, this should feel like absolute heaven. Keep in mind that being a part of the Cosmic whole – the past, present, and future – comes with a healthy dose of responsibility. If we're all here as one massive living, breathing organism, then how we care for ourselves ripples out to effect every other part of the great Universal beast. Keep track of how your treatment of yourself forms your interations with others. The wisdom you download may propel you to make some changes in your self-care routine to put you in better alignment with the Divine Whole.
This is a great time to expand your meditation practice, spend more time in nature, gaze at the stars, and engage in any other activities that make you feel more connected to the eternal Collective. Let your mind wander and explore places – within and apart from yourself – and see what gems of knowledge you find along the way. Eternal wisdom lives in everything, so you may find yourself receiving profound enlightnement in seemingly unlikely places. The Akashic Records are not accessed through a single Great Teacher, they are aborbed through our energetic field and discovered through connection with the world around us. Stay open to learning from all beings great and small and consider keeping a journal of your experiences so you can go back and expand on any revelations at a later date. Something that seemed small may turn out to be life-changing.
Your stone for January: Amethyst
>>>
PISCES // PISCES RISING
Serenity
Following the busy social scene of the holiday season, you are called to take a pause to care for your own physical, mental, and spiritual health, dear Pisces. With your mystical sensibilites and tendency to take on the emotions of those around you, the holiday season can sometimes be especially taxing. Now you have the great gift of Serenity at your doorstep, urging you to cozy up and settle down. Don't be arfraid to say no to social obligations or to have strong boundaries around deadlines. This is your time to care for you. Take full advantage and wrap yourself up in the warm embrace of purposeful solitude!
I repeat – this is a PURPOSEFUL solitude. The energy of the Serenity card is not about just vegging out or slacking on responsibilities. The invitation here is to get quiet and nourished in order to gather wisdom to bring back out to your fellow humans when you are ready to emerge from your cocoon. So, when you are thinking of ways to get cozy, think more "books, spa days, yoga retreats" than "Netflix and junk food binge". Though by all means, if a certain show or movie is sparking your creative interest, watch away! We all need some couch time now and again. Just keep an eye on whether your downtime activites are truly nurturing or leaning toward escapism lest you come out of January feeling even more depleted than when you started.
Your stone for January: Iolite
>>>
ARIES // ARIES RISING
The Emperor
Rejoice, Aries! You'll be right in your element this month with The Emperor at your side, stoking your firey nature. If you do not have a crystal clear vision of all you want to accomplish this year (complete with blueprints, color charts, a mood board, and detailed financial projections), now is the time to get focused and get all your ducks in a row. I do not see this being difficult for you. With your ruling planet of Mars in Scorpio for most of the month, you will have rare access to the deepest depths of your emotional self. Getting in touch with what truly makes you feel fulfilled will allow you to not only think but to feel out which long-term goals will best serve your master plan.
You know you have one. Aries always has a master plan and with The Emperor by your side, you can safely expand your scope, knowing you have the strategic prowess to execute your grand vision. What you put into play in January will set the tone and the foundation of all you can accomplish in 2018. This is a big month. But be mindful of stepping on toes. This is a LOT of bold energy, and both your cardinal Fire nature and The Emperor can have a tendency to overlook emotional concerns to get goals accomplished more quickly. Remember, it's only January! Keep an eye on your long game and make sure to maintain relationships as well as you maintain strategic vision.
Your stone for January: Rhodonite
>>>
TAURUS // TAURUS RISING
Three of Crystals
Collaboration is the key word for you this month, Taurus, and perfectly rooted in your native element of Earth. This month brings opportunities to make great gains toward goals of the material world. These can be financially motivated or simply personal passion projects, but they will revolve around changin the physical workd around you in some way with the help of others. Be on the lookout for people, places, or situations that offer you unique perspectives and provide resources or skill sets that are complimentary to your own. You may need to soften your stubborn side a bit to get the most out of your partnerships. Remember that collaboration works best with people who have skills, experience, and perspectives different from your own, so their viewpoints may be challenging at times.
If you have active ongoing projects, reach out to people outside your discipline to get their insights. If you have an empty plate right now, it's a great time to get together with a wide variety of friends and collegues to talk about what you're intested in making or accomplishing and wait for sparks to fly. The Three of Crystals will ensure that the right people and situations cross your path. With your dedication and work ethic, and passion for quality, you are naturally someone others desire to work with. You can afford to be a bit choosy. Get grounded in want you want and what you have to offer and get ready to step into some unexpected magic.
Your stone for January: Garnet
>>>
GEMINI // GEMINI RISING
Justice
Striking a balance is imperative this month, Gemini, which may prove easy or incredibly difficult for you depending on the current status of your relationship with your inner twin. Make peace early in the month by forgiving yourself for any perceived missteps and move forward with a clean slate. Now is not a time to dwell on the merits of past behavior, but to take action to correct course. What this looks like will depend entirely on how your December played out. Over-imbibe over the holidays? Plan a month of clean eating and excercise. Been avoiding social engagements? Get out and mix it up to strengthen your social circle. You get the picture. Justice is by definition impartial. It seeks only the truth. Find the truth of your current patterns and balance the scales.
In your quest for the truth, make sure to refrain from judgment. The goal here is not to determine fault or guilt, but simply to see clearly and act accordingly. Sometimes what we find when we see the truth can make us uncomfortable. That is natural. What you'll want to avoid is getting so bogged down in discomfort that you can no longer take impartial action. Fortunately, your Airey nature should help you to keep your reasoning clear and focused. Try to frame this as an intellectual more than an emotional process. If you do encounter discomfort, allow yourself to feel it and then allow it move on. Be extra kind with yourself and and be wary of taking too much advice from others. This is an inside job.
Your stone for January: Fluorite
>>>
CANCER // CANCER RISING
Page of Wands
You begin the year with a fresh take on how to make magic. Throw out any old rulebooks you have on how to play with the element of Fire. It's a new day! Time to experiment with new ways of opening and trusting your intuition, acessing your animal instincts and taking action. This is the seed of personal magic. With the first Full Moon of the year coming us on the 1st in your sign, you'll be able to start things off with a bang. You are ruled by the Moon, Cancer, and you feel her pull more than most. Take this opportunity to really dive into that connection. She has ancient tools for expanding intuition – a key element of Wands energy. You are a part of the Universe. Explore what it feels like to access this power.
Afte the hustle and bustle of the holidays, this personal exploration should be a welcome invitation for some solo play time. Working with Page energy requires solitude to allow time and space to strip away the old ways of operating and discover what new possibilities await. This doesn't mean being alone on a mountaintop – that's more in the realm of the Solitude card – but more engaging in life solo. Go to the movies by yourself, treat yourself to a nice solo dinner, go ice skating, take a walk, hear the voice that is uniquely yours guiding you to new possibilities. Give yourself permission to retreat into your shell to conjure a happy and prosperous 2018.
Your stone for January: Orange Calcite
>>>
LEO // LEO RISING
Transformation
Get ready for a lighter New Year, Leo. This month you will find all sorts of things that used to seem incredibly important are just not holding their value anymore. I am talking true emotional, spiritual, energetic value. The Big kind. Everything in the Universe has a life cycle. The old move on to make room for the new to grow. This month you have an opportunity to look through your own system of habits of action and thought to discover anything you are ready to let go of, any area of your life that you would like to see transformed. Are there ways in which you are holding yourself back that you've been wanting to release? If so, now is the time!
The Full Moon in Cancer on the 1st is a wonderful time to kickstart this process. The gentless of your sister sign can help to set the tone of this transformation as a nurturing one. Consider lighting a black that day and feeling the detrius loosen and drift away with the waning Moon or simply meditate and set your intentions. This is your transformation. You set the tone and the pace. The beauty of this energy is that it works with you to find what you are truly ready to shed in order to step forward into your new self. Pay attention to any insights that came up around the Winter Solstice. With the Sun as your ruling planet, that longest night of the year can hold particular significance.
Your stone for January: Black Obsidian
>>>
VIRGO // VIRGO RISING
Four of Wands
You reach a level of comfort and stability in the realm of Fire this month, Virgo, and with your Earthy nature, this is a great win! You worked so hard to stay on track in the roller coaster of 2017 and it paid off. With things moving so quickly, you had to get in touch with the fire of your intuition to guide you and your embrace of that flexibility has paid off. You should feel the urgency of action wane this month as you you settle in to a new, elevated pattern of manifestations that keeps you connected to your gut level instincts and able to pivot without straying off course. You can loosen your grip on the details, trusting that your instincts will keep you on the right path.
Your zodiacal ancestry as the caretaker of ancient temples plays into this energy this month as well, dear Virgo. Long before the Vestal Virgins of ancient Rome, women dedicated their lives to serving their Goddesses and Priestesses in temples. This required a great deal of attention to detail to execute all of the duties of the station properly, but this was always in the servie of a higher principle of honoring the Deity. This 4 of Wands is here to help you reconnect to that larger sense of purpose as a guiding force, leaveing you free to trust in yourself, not your set process or program. It's a new year. What temple will you dedicate yourself to serving?
Your stone for January: Pyrite
>>>
LIBRA // LIBRA RISING
Two of Swords
What a gift, Libra! The wisdom of Air for the cardinal Air sign. Get ready to reach a higher level of mastery in your native element. This month will present a chance for you to unveil information about how you communicate – with yourself and with others – that will allow you to make some decisions about how you want to work with Air energy moving forward. Two energy is profound, but quiet and personal. It works to open us up at our deepest levels. After all, it's only the very first step away from the primal energy of the Ace! You may encounter a decision that effects your entire mode of thought and communication or it may be a small shift that relates to your relationship with one particular person. The energy will go where you most need it.
Turn your attention to listening to your own internal and external voice as an impartial observer. What patterns do you notice? Are there things you say or words you use that are limiting you or blocking your communication in any way? Practice reframing the same idea in various ways to see what feels best. Maybe "I don't like parties" becomes "I prefer one on one time with friends". How do different framings of your words and thoughts change your emotional response or that of others? Discover and experiment early and often so you can be ready to make some decisions around your findings by the end of the month.
Your stone for January: Aquamarine
>>>
SCORPIO // SCORPIO RISING
Strength
Put that deep, instinctual nature to work for good this month connecting to your true inner Strength, Scorpio. You have an enviable natural ability to keep your eye on the prize and speak up for what you want. The Strength card is here to teach you that sometimes the greatest power comes from co-creation and collaboration rather than strategy and confrontation. Your comfort in this paradigm is directly related to how easily you can trust and see the best in others and yourself. Put down your stinger, rest your claws, and put on some rose colored glasses. It's time for a new approach.
Your key concept for this month is "with" rather than "at". When you feel the need to communicate something urgently, follow that impulse but be ready to listen to the other side. Your statement is the opener, not the conclusion. This is not to say that January wil be a month of compromising your goals or ideals, quite the opposite! You will find that when you fold the goals and views of others into your own, your vision actually expands. You are not giving up your power, you are growing it. Pay attention to situations that make your tail start to tingle. These challenge points are going to be your best opportunities to dig deep into the wisdom of the Strength card and greatly expand your toolbox for accomplishing long- and short-term goals. If you play your cards right, you could rejuvenate your entire plan for world domination.
Your stone for January: Ruby
>>>
SAGITTARIUS // SAGITTARIUS RISING
Ace of Cups
My loves. This is your heart's month to shine! The Ace of Cups represents the primal energy of Water, the Divine source of our beautiful ability to FEEL. Melt away any ice that's built up around your heart, Sagittarius, and let the love flow! You are being given a great gift to start your year, a fresh start to your whole emotional life, a chance to let these healing waters wash away any stagnant patterns so you can be truly prepared to welcome new relationships into your life. These may be romantic, platonic, or even familial. The message here is to carry an open heart. There is great strength in vulnerability. You have no need to be fearful when you open your eyes with your heart.
Being emotionally open means being willing to give and receive love and this month will provide ample opportunities for both. A side effect of the intensity and drama of the past year (and, for many, the holiday season) is that it has helped us to laser-focus on what truly feeds us emotionally, what makes us feel calm and loved and cared for. Tune in to what you can do to nurture yourself and those around you. Lend an ear to a friend who needs to talk. Don't be afraid to speak up if you need a hug. Consider volunteering at a local food bank, soup kitchen, shelter, or LGBT center. You will find that the more love you give, the more you'll feel returned to you.
Your stone for January: Rose Quartz