I'm taking a Numinous sabbatical, to recharge my creative batteries—and also to review, refresh, and rethink what this platform stands for. Here are 7 reasons why …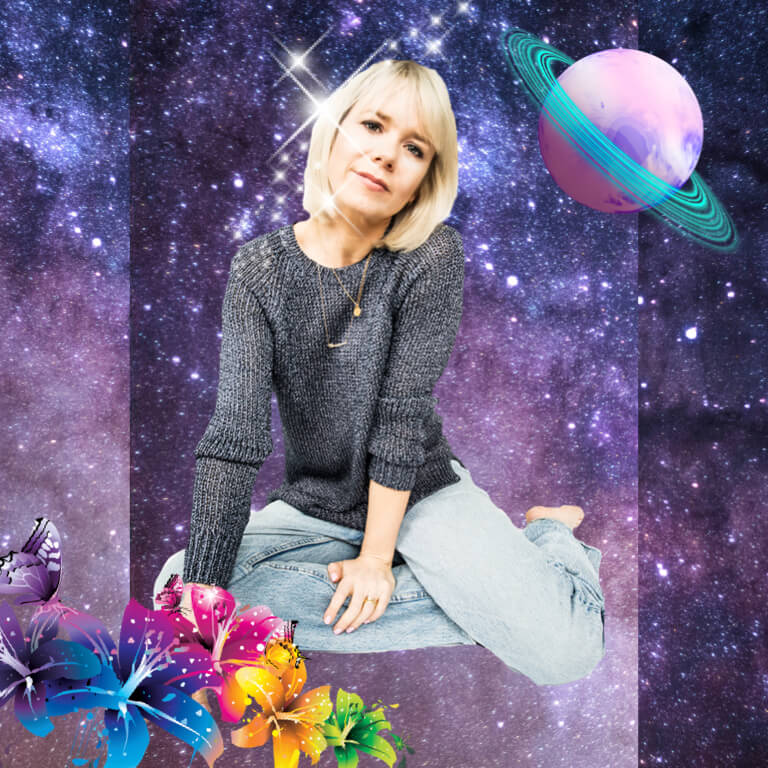 As of 7/7/19 I'm on a Numinous sabbatical—the dictionary definition for which is: "a period of paid leave granted to a university teacher or other worker for study or travel, traditionally one year for every seven years worked."
Okay, I'm not a university teacher … but The Numinous is a place of learning. I'm not being paid to take this break … but this time-out is partly so I can focus on creating financial stability in my life. There will be travel, and there will be study. And while this platform was created seven years ago, I don't yet know how long this sabbatical will last. Two months minimum … and maybe (although probably not) even as long as a year.
This means I am taking a break from updating the site, posting on Instagram, sending out newsletters, and producing The Now Age podcast. It also means no weekly horoscopes, Tarotscopes, and astro mantras from us. And since (hello, eclipse season!) this is coming somewhat out of the blue, I figured I would share my reasons for this below (all of which, coincidentally, begin with the letter M):
///
1. Mercury Retrograde
Because what better time to take a step back and review, rethink, and refresh what The Numinous stands for, and the content I want to use this platform to contribute. For one more mother*cking time: MERCURY RETROGRADE is not anything to fear. In an always-on, progress-obsessed society, it is an invitation into a very necessary moment of pause, to reflect, refuel, and regroup. Join me?
2. Mission Accomplished
When the idea for The Numinous lit a fire in my belly in 2011, it was because I wanted to make astrology, the Tarot, and other mystical practices more accessible to the masses. I was also pissed that people who "believed" in these ancient human technologies were routinely ridiculed and written off as deluded. So, I made it my mission to make it cool + smart #af to introduce yourself as "Aries Sun, Cancer Moon, Sag Rising." Back then, all we had was Susan Miller and the Astro Twins. Fast forward to 2019, and the New York Times is writing articles about venture capital eyeing "big astrology" as the next boom industry. I'm like, job done: so, what next?
3. Meme Accounts
And also, a lot of the astrology content that has sprung up to feed the rampant appetite of a freshly mysicisized public, makes me die a little bit inside. Don't get me wrong, I love a good astro meme as much as the next narcissistic human looking for a quick hit of validation or "feeling seen." AND a lot of this content reinforces really unhelpful stereotypes (something, hands up, that this platform has also been guilty of). But what the world does not need right now is more and more lowest-common-denominator astro content. It might get the most "likes," and for a while I got sucked into playing the numbers game (ahhh, loving the irony that I'm "quitting" IG the week I hit 100K followers)—but it's not doing perceptions of the practice any favors. My goal for The Numinous has evolved from wanting to help popularize astrology, to wanting to help people use it as a tool for REAL emotional, mental, and spiritual wellbeing. This is why I made The Numinous Astro Deck.
4. Making it Sustainable
I've never really felt "okay" about businesses (mine included) relying on unpaid interns (which I have had to at times), but I realized recently that creating and maintaining a FREE weekly content platform has been like interning for myself the past seven years. Yes, The Numinous has brought me tons of "experience" and "contacts," which in turn have led to me getting book deals, events, retreats, and other bits and pieces of income over the years. But most of what I earn "on the side" goes back into maintaining this platform, which is just not sustainable. I want to write more books. I want to do more book doula work. I want to volunteer for organizations and causes that I care about. I want to craft and lead more life-changing IRL experiences. And to do all of this, I need to reclaim the roughly 70% of my unpaid time and creative juice that currently goes into … The Numinous.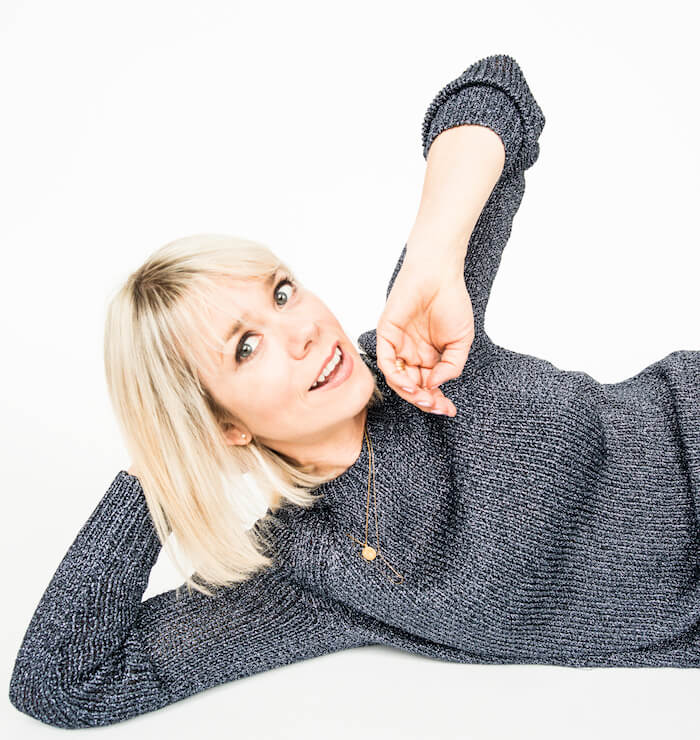 5. Mental Health
"Burnout" became an official "syndrome," as recognized by the World Health Organization, on May 28 this year. Symptoms include: feelings of energy depletion or exhaustion; increased mental distance from one's job, or feelings of negativity or cynicism related to one's job; and reduced professional efficacy. Um, this is me, me, and me. Looking at the work-life culture that social media + the gig-economy has created, no wonder it is also us, us, and us.
6. My Big Mission
I recently wrote another book, Sober Curious, about how the past seven years have also been the backdrop to a total 180 in my relationship to alcohol, to the point I no longer drink or have any desire to drink. I did this by bringing a questioning, beginner's mind to all my interactions with booze, a process I called getting "Sober Curious." Coupled with the emotional + spiritual healing I've experienced from embracing all things Numinous, the result is that I no longer "need" alcohol to either numb out, or fake feeling more confident. As I write this, the term "sober curious" is snowballing into what is becoming a global trend, and when I pitched the book, I knew it would reach a wayyyy wider demographic Material Girl, Mystical World. I also hoped this would make it a vehicle for mysicisizing wayyy more people—and in doing so, help normalize the many different paths to mental, emotional + spiritual wellbeing. Which is happening, and which is something I need and want to focus on more fully for now.
7. Marianne
As in, Marianne Williamson's 2020 Presidential bid. Were you as mad as me at the media reaction to her appearance in the Miami democratic debates? Instead of reporting on any of the very intelligent points she made (not least the one about the current president not winning in 2016 on policy points, but on emotion—by harnessing FEAR for political gain), we got a good old #witchhunt, with Marianne and her work being being belittled and branded a laughing stock. UGH. My blood boiled! Maybe job of making the mystical mainstream not quite so done after all. Over the past year, I've committed more and more to talking about how we can look beyond our personal healing paths to ways we can help heal the world, with my interviews for The Now Age podcast in particular. Marianne has being doing this her whole career, from creating soup kitchens for HIV patients in the 1990s, to more recently enacting mass apologies for institutionalized racism in the US.
Why is her bid another reason for my Numinous sabbatical? Because 2020 is gonna be a s*it-show of opinions and fear-mongering, and never has Marianne's mission to activate love, compassion, and, above all, HOPE, in the face of this been more important. I want to ensure that whatever I put out there contributes to this, whether or not she lands a candidacy—and, again, I need a break from churning out endless content to feed Mark Zukerburg's algorithm to focus on how to do this.
///
So there you have it, my reasons for my Numinous sabbatical. Whether you've been a reader from the beginning, or are brand new, thank you for being here. I hope our work has been of benefit to you—and that you, too, are feeling ready to pay any healing and transformations you've experienced as a result of your own mystical explorations forward in 2020 and beyond. See you on the other side!
While we're broke up, you can still follow me on IG @rubywarrington, and catch up all back episodes of The Now Age and Sober Curious podcasts. You can follow @sandysitron and @bessmatassa for Numinous astro insights, and @thebrandonalter for your Numinous tarotscopes fix. And you can learn astrology as a tool for personal healing and growth with The Numinous Astro Deck.
You can also stay subscribed to our newsletter to be the first to hear about what's next from us, and email any feedback and suggestions to [email protected]