The numerology of 10/10 brings a double dose of good karma—if we are brave enough to use it, says Felicia Bender…Artwork: Eandaru Kusumaatmaja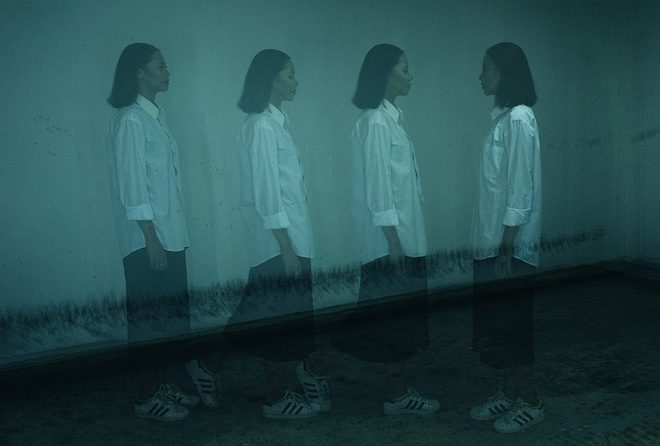 In Numerology, the number 10 is a Karmic number.
Yet while the other Karmic numbers (13, 14, 16, and 19) indicate that there is a debt to be paid, the Karmic number 10 offers something different.
This number actually offers a burst of "good" karma.
And with a double dose of this energy available to us on 10/10, comes a fabulous opportunity to do some work around completing certain things in your life that need closure. To be kaput. Done. Finito.
As such, the numerology of 10/10 offers us a portal for rebirth. For here is an opportunity to identify and act upon our sense of individuality and assert our independence in a healthy and dynamic way. It is challenging us to step into our authentic and unique gifts.
For with the numerology of 10/10, we're also offered an energetic opening that links with the valuable energies of the number 1—which are leadership, independence, individuality, creativity, and a pioneering spirit.
And so, if we are willing and ready, here is an invitation to take action to finish what is DONE in our lives, and then turn our focus and our talents to new beginnings.
This said, the numerology of 10/10 will take considerable courage and initiation for optimal results.
And as if it weren't powerful enough on its own, this year 10/10 is happening in the number 9 Universal Year (2016 is a 9 Universal Year). So this day offers some added punch—IF you're ready to surrender, and to let go of what is no longer serving you and opening yourself to making room to change to enter your life.
The Universal energy of the 9 has been plying all of us all year long with intense energies related to change, transformation, and letting go.
And, now that we're readying for 2017—a 1 Universal Year—this collision of the 9 and the date 10/10 becomes super-powered.
Don't miss out on setting the stage for stepping into the next big thing in your life.
:: TACTICS TO MAXIMIZE THE NUMEROLOGY OF 10/10 ::
Rethink your own thinking. Can you step back and see the ways in which you have perhaps been living with an outdated operating system? Working within limited beliefs and worn out memories that continue to hold you hostage in an unfulfilling or off-track life?
No more excuses. This one is self-explanatory. It's time to take responsibility for where you find yourself right now—the good, bad, and the ugly. Step into where you are and make a plan for the change you want to see, whether it's one small step or a monumental shift.
Lighten up. All of this change, transitional and momentum can feel unsettling and can tip into overwhelm, and a feeling of being heavy and "too much." If this is the case, try to shift perspective and pace yourself. Find humor when you least expect it.