High sobriety, a tasty new balm, a shout out for interns, and a visit with some yogis doing some good s*it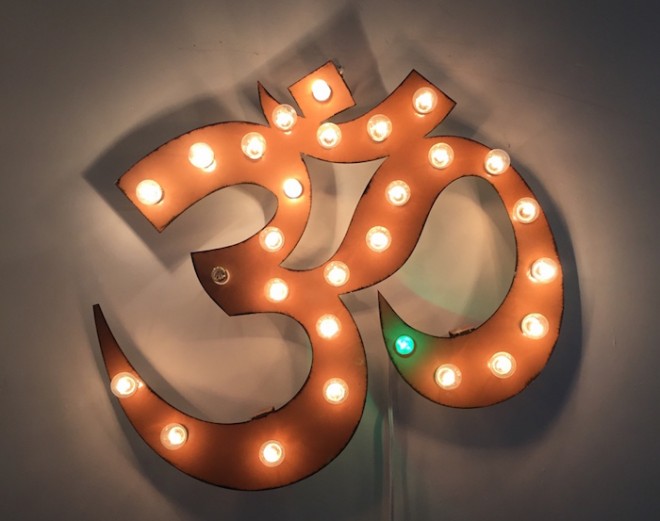 :: MONDAY ::
Plotting for our April 7th Club SÖDA NYC event in NYC with it-girl meditation artist Biet Simkin – and discovering a true soul sister in the process. As in, we're both Aries with birthdays two days apart (and on either side of the April event – she's 4/6 and I'm 4/8), with Fire element rising signs (Leo for Biet, Sagittarius for me), and emo watery moons (Pisces, Cancer). The event itself? A celebration of HIGH SOBRIETY, a subject close to my heart, that we'll bring to life with a blissful guided meditation experience, a group discussion on ways to GET HIGH ON YOUR OWN SUPPY, and seal with an intention-setting ritual for the Aries New Moon. Find out more and snag a ticket here – they're selling out fast!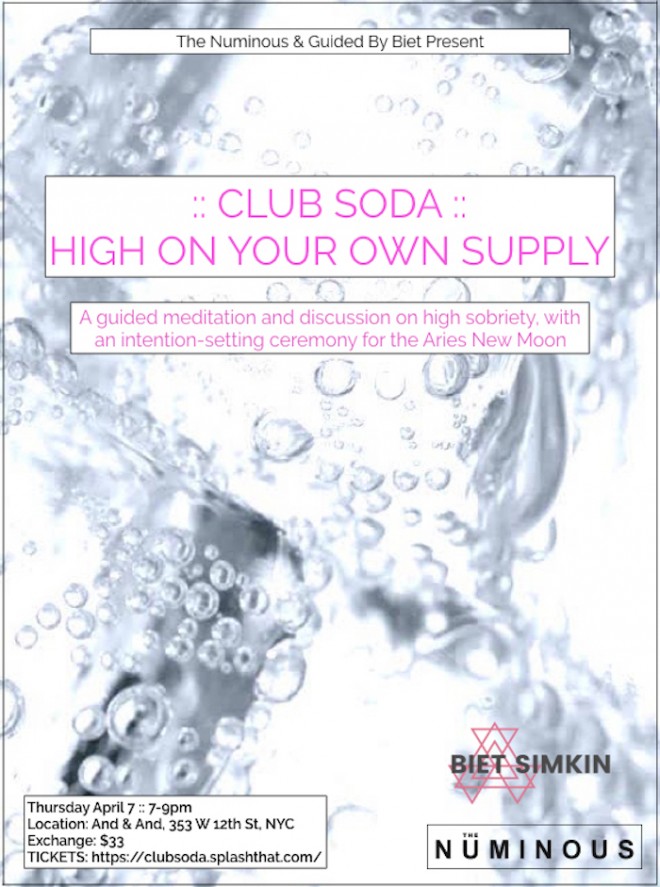 :: TUESDAY ::
Is everybody reading Lauren Groff's Fates and Furies? I guess I'm a little late to the party, and I wouldn't say it's gonna make my top 10 novels ever (which, to date, includes The Secret History
, Glamorama, Super Sad True Love Story, and The Corrections – so, y'know, I can do DARK) – but one thing I love SO much, and which I've always wished more authors would do, is that early on Groff describes the main male character as: "A Leo, which explains him entirely." And it totally does!
:: WEDNESDAY ::
Delivery of The Balm, the signature product from LA-based Nucifera – that comes with instructions to be applied abundantly "to your face, hair, scalp, skin, hands, feet, nails and more." Intrigued by the "and more" part – my cat? Morning bagel? Lol, just kidding, but it DOES smell good enough to eat, formulated with a high grade blend of medicinal oils and scented with all our Now Age faves – Sandalwood, Patchouli, Palo Santo,and Frankincense. Delicious.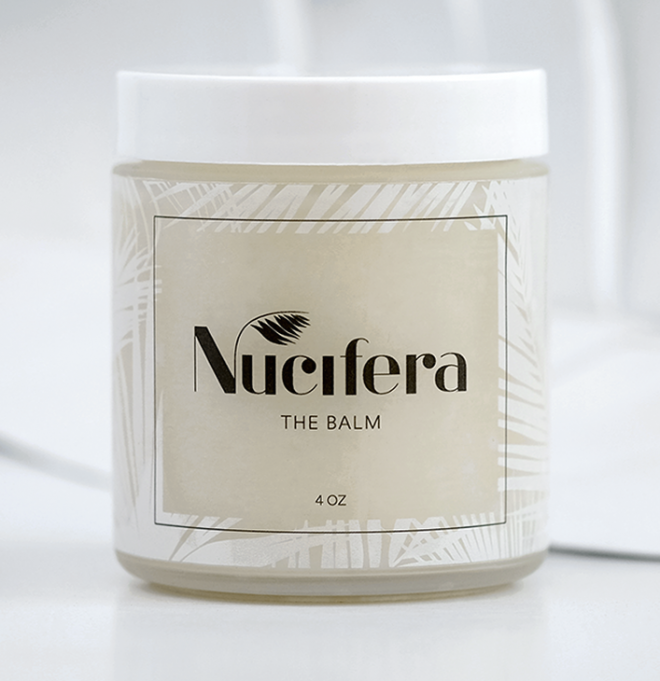 :: THURSDAY ::
Forgot to add this to our newsletter, but we are on the hunt for a DESIGN INTERN to help with flyers and general art-related tasks on the site. Our Numinous Presents event series is going from strength-to-strength, and it's time for some assistance producing kick-ass supporting visuals and materials. Does this sound like you? Email me directly: [email protected]
:: FRIDAY ::
A visit with the incredible Eddie Stern at his new Brooklyn Yoga Club (which is decorated with stuff like the light in the main pic). Eddie is one of the main people behind Urban Yogis (see main pic), charity partner for our "Designer Yogis" sweatshirt line that's launching on the site next week. Follow us on Instagram and sign up for our newsletter so you don't miss the announcement, we have a feeling they're gonna sell out FAST – another sneak peak below! We'll be donating 10% for every sale to the Urban Yogis, a Queens, NY-based initiative to bring the tools of yoga and meditation to inner city communities to spread peace and positivity and reduce violent street crime. #highvibelife