A week that's been all about finding and using my voice, as we get ready to #tuneinpeaceout...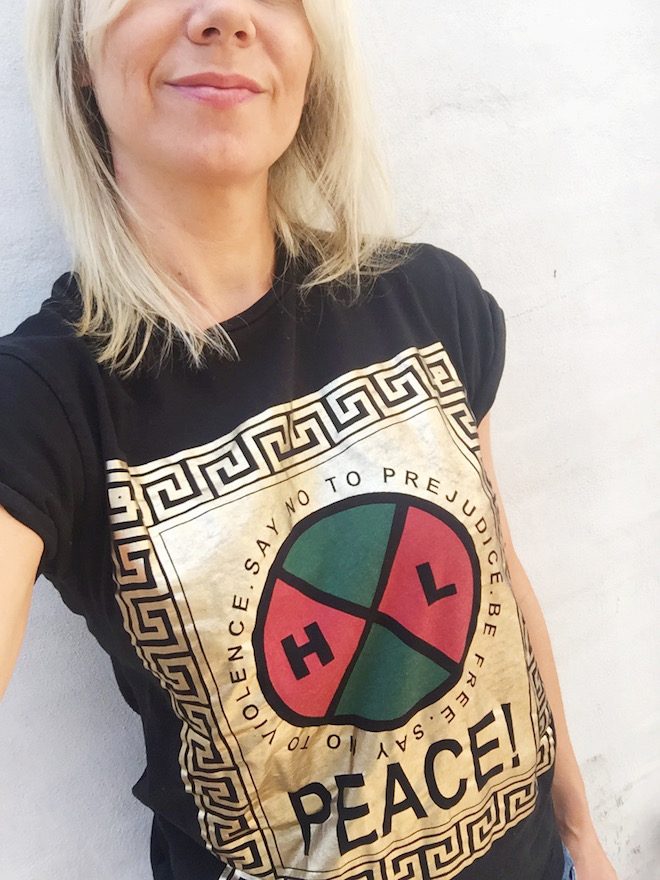 :: MONDAY ::
OMFG finally did the Mayers Briggs personality test. OMFG mind totally blown. (And not just cos my personality "type"—Advocate—also includes MLK, Nelson Mandela, and Mother Theresa, lol. #TuneInPeaceOut)
:: TUESDAY ::
A Skype session with amazing Gail Schock, who's work I'd been aware of, but had not connected with until we met in Croatia earlier this summer. Gail teaches Voice Freedom, and I need way more words than I have today to describe the serendipity of us finally getting to work together now, this week, with all that's been stirred up for me during this particular Eclipse-season-Mercury-retrograde-999-portal.
Let's just say, some karmic shiz been going down—much of it connected to all the ways I have not felt or allowed myself to be truly heard. Following some intuitive coaching, Gail took me into a Quantum Meditation, which she said would work to heal the memories keeping me stuck, quite literally, in my throat chakra, at a cellular level. And since we're planning a couple more sessions, I'll leave it there for now. To be continued…Read more about Gail and her work at: Gailschock.love
:: WEDNESDAY ::
And another angel floats into my life in the form of Carey Davidson, founder of Manhattan's Tournesol Wellness. Again, there's too much to write about this meeting of hearts, minds, and souls in this post, suffice to say (for now) that it seems this week for me is ALL about being heard, using our voice, and, yes, advocacy. Which makes a lot of sense since Friday's Full Moon Lunar Eclipse is in my Pisces-ruled (healing/compassion) third house (communication). Having run several wellness-focussed non-profits, Carey has tasked herself with the not exactly humble pursuit of taking on the entire US healthcare system, to make alternative healing practices available to all. What can I say? I'm SO IN. Read more about Carey and her mission at: Tournesolwellness.com
:: THURSDAY ::
Published this amazing piece on how to heal your throat chakra by Emma Whitehair. Obviously.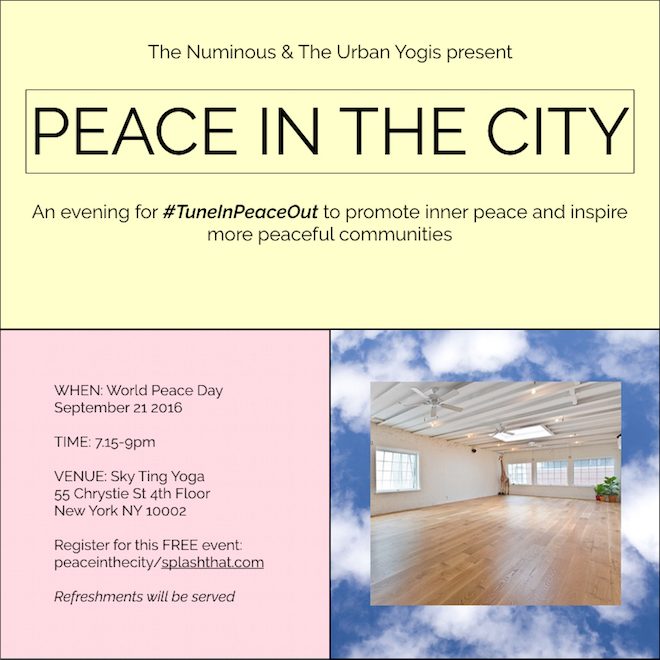 :: FRIDAY ::
And would you just look at the line-up of events that's coming together for next week's #TuneInPeaceOut initiative for World Peace Day! You guys ROCK. And there's still plenty of time to plan something—which could be as simple as a pot-luck dinner and gathering with friends to discuss ways to bring more peace to your family, community or workplace today. If you DO feel called to plan something larger then send details to [email protected] and we will share as many events as possible!
NYC—Peace in The City with The Numinous + Urban Yogis NYC
ALBANY, NY—Tune In Peace Out with Shauntay SoulFlower Brandon
RHINEBECK, NY (the Omega Institute)—A Meditation For Peace with Sah D'Simone
NEW HAMPSHIRE—White Mountains Peace-Up with Jessica Fish of Shaktivism
ASHVILLE, NC—Kundalini Class for Peace with Ra Ma Kaur
SEATTLE—Tune In Peace Out with The Hoodwitch + Holy F*ck
SAN DIEGO—Peace Circle with TRIBE de MAMA (click here for more #TuneInPeaceOut events with TRIBE de MAMA globally)
LONDON—A Guided Meditation to Radiate Love and Peace, with Chloe Isadora
WALES—A Ritual to Create Sacred Space with The Wisdom Gathering
PARIS—Peace Out Paris with Alison Beckner and Melanie Moser
GLOBAL—Facebook Livestream from Sedona with Guru Jagat
DOWNLOAD—#TuneInPeaceOut meditation from Wolf Sister
LISTEN—A Prayer For Peace from Elyssa Jakim
You can also sign up for a LIVE webinar + guided meditation for peace with Ruby Warrington and Alexandra Roxo of The Numinous, Bri Luna of The Hoodwitch, and Dori Varga of TRIBE de MAMA on 9/21. The broadcast will be at 12 noon PST /  3pm EST / 8pm GMT—and if the time doesn't work for you, ALL those who register will receive a recording of the session. Click here to sign up!