The 11/11 New Moon in Scorpio brings an opportunity for regeneration at soul level, says Hannah Ariel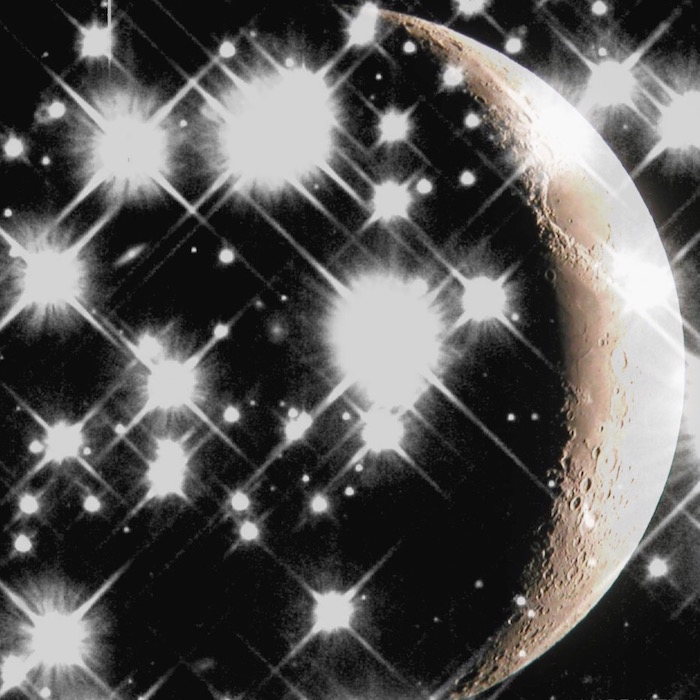 Premonitions abound this time of year, as the Sun moves through the enigmatic waters of Scorpio. Perception is heightened. What we experience is essential. On 11/11 we're in psychic New Moon territory where you can be sure to be guided by the far reaching depth of your desires.
Scorpio has a very sophisticated understanding of what it wants and why. There is an undeniable power to the way this sign manifests, through a mystical blend of intuition and intention – so imagine what a beautifully supernatural omen it is when we have a New Moon here!
With Scorpio, each new beginning speaks to the regeneration of an entire aspect of your life. An intention has the potential to be more than a goal for the foreseeable future, but a deeper commitment, an internal alliance with a truth you know in your gut to be the highest path for yourself.
New Moon seedlings planted in Scorpio will be transformative – and the deeper you go inside yourself to plant, the deeper the root can take hold. And the fiercer the intention will be, able to penetrate right through anything non-essential during the coming weeks. This is the power of Scorpionic manifestation.
Just before la Luna will fully renew herself though, she will make a connection with Mercury, also in Scorpio at 15 degrees. While all 29 degrees of each constellation have significance, the 15th degree is influential in that it represents the halfway point – a reflection point – a moment to go deep before going forward.
From when Mercury entered the first degree of Scorpio, we have been asked to consider the way our inner and outer worlds acknowledge one another through the medium of thought, for better or worse. Just before this New Moon, we have an opportunity to check in and observe if our Mercurial nature has been empowering or dysfunctional, in terms of helping us get what we really and truly want.
Mercury rules the way we perceive connections, and the winged messenger has been moving through Scorpio since November 2nd, directing our thoughts to the shadow side of things and exposing deep underlying truths like nobody's business. Do not underestimate the power of privacy right now, and use it to pay close attention to what lies in your thoughts.
Look inward. Get as close as you can to the way your thoughts bring you to certain conclusions: what revelations can you gather about the way you maneuver when going after what you want? How have you encouraged or discouraged your intuition this past week? Something is looking to be validated, and there is a vital clue to be unearthed with this New Moon in Scorpio.
Look for the inklings that authenticate what is real for you. Seek out thoughts that focus you on moving in a positive direction, towards what is possible, what you know can hold true for you. The 15th degree is a place to transcend the valleys your thoughts have traversed. Find yourself a new starting point. You will be stronger for it, and the self-knowing behind your intention strengthened.
Chiron in Pisces will also trine Mercury and the New Moon – so whatever you uncover will be part of a healing process. Journal. Sing. Converse. Get the words out! To heal we have to hear ourselves. Verbalize our feelings. Chiron will make it easy for us to cut through negative threads of thought, and enable us to untangle whatever shadow fears and doubts we've got tangled up in.
Chiron in Pisces wants the waters to clear. Engaging with healing revelations can make the ritual of setting an intention a deep purification process. Again, what we experience at this time is essential. The more we can know and heal within ourselves, the more metamorphic this lunar cycle will prove itself to be.
Other astrological aspects include a sextile (creative energy that enhances and intensifies) with Jupiter in Virgo, and an in-conjunct (a call to reconciliation) with Uranus in Aries. Here is where this New Moon in Scorpio has the potential to be downright shamanic. Jupiter in Virgo is giving us room for something healing to take place in our physical reality; the landscape expands.
Uranus in Aries is simultaneously asking for us to innovate the context. Just as the shaman must experience multiple dimensions of time and space before seeing and understanding what is present, we have to look to the area where Aries is in our chart to see where else we are being asked to transform our perceptions with this New Moon in Scorpio.
Beyond looking to the house ruled by Scorpio in your natal chart, operate from where Aries is. Think back to the Full Moon Eclipse of September. The area of your life that was awakened then is calling you now, asking to be incorporated into your Scorpio New Moon intentions; adjust accordingly.
This New Moon wants you to manifest from the deepest well of understanding you can muster. It wants you to see results come from a place you don't normally think to ask. It wants the whispers of your psyche to become evident every which way. The energies of Scorpio want to work with the parts you may often shy away from, for fear of their power.
To connect further with this energy, try simply lying down on the Earth and taking some deep breaths that come from the core. Also, Scorpio rules the colon; the way we eliminate what has been digested. Working with exercises to help unblock this process in the physical body will in turn help unlock your ability to connect more intimately with your power, to feel what's intuitively going to work for you.
A simple but effective Kundalini yoga exercise: Sit in easy pose with your hands on your knees. Begin rotating the abdominal area in deep, slow, circular motions toward the right, and continue for three minutes. With so much being processed internally with Mercury in Scorpio, it is a time for letting go of all that is non-essential.