In astrology, our North Node reveals the teachings we need to embrace for emotional evolution. With the collective North Node now shifting from Leo to Cancer, Rebecca Farrar says the time is ripe for going back to soul school …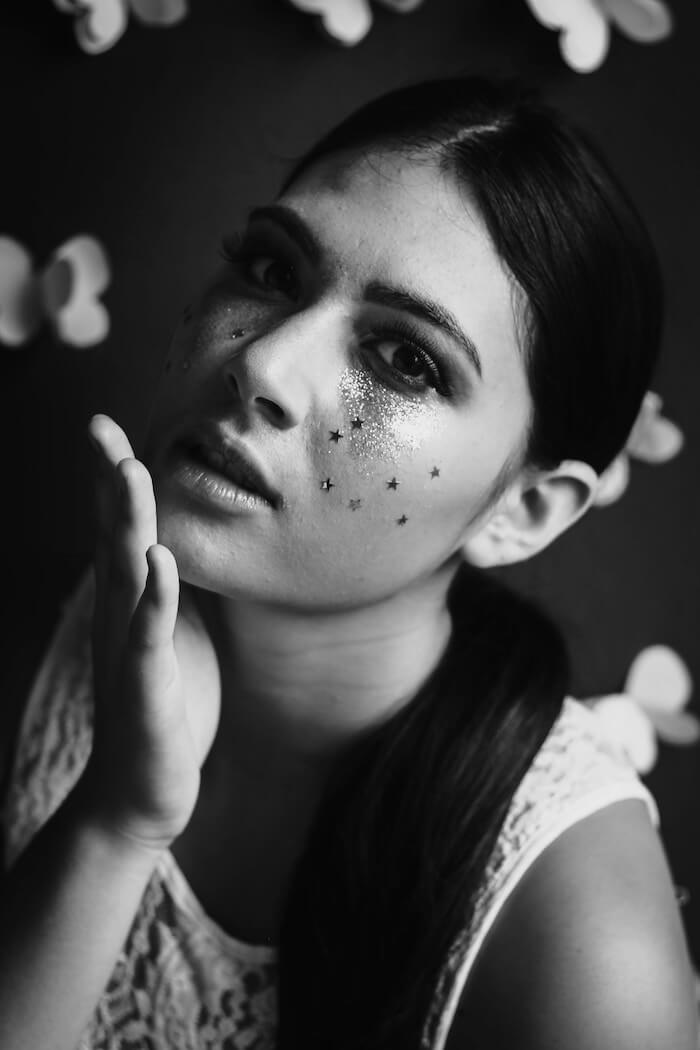 After a year and a half with the North Node in shiny, self-expressed Leo, it moves into emotionally motivated Cancer on November 6, 2018, where it will stay until May 5, 2020.
The Lunar Nodes are astronomical points where the Moon's orbit intersects the Earth's path around the Sun. They represent fundamental ideas of where we have been and where we are headed in our collective evolution.
This North Node's sign change into Cancer implies a shared shift towards learning lessons in empathy and emotional intelligence. Our collective homework over the next 1.5 years includes fostering feelings and naming needs. 
Opposite Cancer on the zodiacal axis, the Capricorn South Node indicates our communal comfort zone of rules, regulations, and structures (a few of patriarchy's favorite things). While both Cancer and Capricorn crave a sense of security and stability, they seek these in different ways. Cancer wants to nurture self or others as a way of establishing value, while Capricorn prefers self-containment or boundaries to maintain control.
Core themes for integration during this nodal axis shift are healthy boundaries, balancing internal self-care and self-parenting, and learning to express emotions in a healthy way.
If your North Node is in Cancer, you'll have your Nodal Return, which occurs about every 18.5 years. But even if your North Node isn't in Cancer, think back 18-19 years ago for insight into the coming phase.
PLUS read on for a guide to your own personal North Node … 
///
In the natal chart, the North Node is our "major" at Earth University. It's what we came here to study intensely, while the South Node is where we have already had a crash course. For us to truly live a fulfilled existence, we need to intentionally move towards our North Node.
Calculate your natal North Node HERE and discover your soul's lessons below. *Note, your "South Node" is automatically in the sign opposite the North, so you don't need to calculate it. 
ARIES NORTH NODE // LIBRA SOUTH NODE 
Focus learning on how to become more independent and self-reliant. Move away from codependent patterning, or relying heavily on others for satisfaction or approval.
TAURUS NORTH NODE // SCORPIO SOUTH NODE
Major evolution happens by focusing more time on your self-worth, and your desires for pleasure and connection. Focus less on inappropriate intensity or spending too much time in crisis mode.
GEMINI NORTH NODE // SAGITTARIUS SOUTH NODE 
Seek wisdom in situations where you get to see both sides or get to flex your curiosity muscle. Avoid places that activate self-righteousness or big picture thinking without openness to new ideas.
CANCER NORTH NODE // CAPRICORN SOUTH NODE 
Your soul curriculum centers on your emotional field and home life. Focus as much as possible on giving up patterns of stoicism or overworking (especially during this next year and a half phase of your nodal return).
LEO NORTH NODE // AQUARIUS SOUTH NODE 
Embrace your individuality and the part of you that wants to take center stage, while leaning away from always focusing on your place in a community or waiting for others before doing what you want.
VIRGO NORTH NODE // PISCES SOUTH NODE 
Life learning emphasizes day-to-day acts and routines, and bringing order to chaos. Rely less on tendencies towards confusion or escapism as a way of disassociating.
LIBRA NORTH NODE // ARIES SOUTH NODE 
Cultivate cooperation and partnerships that harmonize justice and fairness. Leave behind inclinations of impulsiveness or self-centeredness that focus too much on individual identity.
SCORPIO NORTH NODE // TAURUS SOUTH NODE 
Study shadow work and practice vulnerability in order to encounter your power, while becoming less attached to material items and the status quo.
SAGITTARIUS NORTH NODE // GEMINI SOUTH NODE 
Investigate your sense of adventure and discover more ways to trust yourself through traveling or direct communication. Become less dependent on seeking more information or having to always say the right thing.
CAPRICORN NORTH NODE // CANCER SOUTH NODE 
Teachings take the form of self-respect and self-care that allows you to claim your authority. Release obsessing over the past, or becoming dependent on others.
AQUARIUS NORTH NODE // LEO SOUTH NODE 
Education occurs through actively participating in groups and community. Spend less effort on wanting approval or having melodramatic tendencies tied to an overemphasis on your own needs.
PISCES NORTH NODE // VIRGO SOUTH NODE 
Keep reviewing practices that connect you to your spiritual self. Allow for compassion and surrender to a higher power without analyzing or worrying about doing something incorrectly.