Sun in Cancer, Sag rising…and Chiron in Aries suggesting an ongoing healing around violence and anger issues. Amelia Quint breaks down the birth chart of the USA…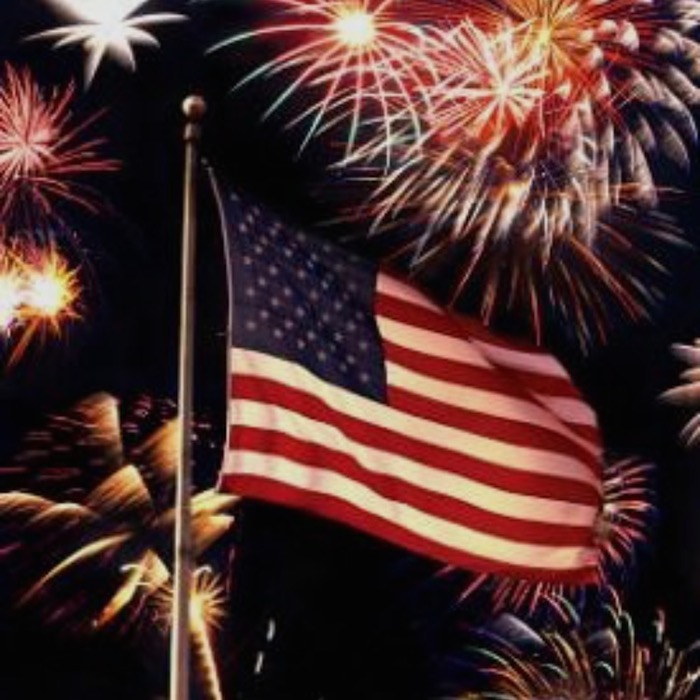 Happy Fourth of July everyone?
Given numerous painful events we've had to endure as a nation since our country's last birthday, the mood at this year's Independence Day festivities may be a little grim. Still, when Numinous founder Ruby invited me to look at the birth chart of the USA, the answer was an automatic yes! I was excited to look to the stars and see what answers they might hold about our national character, as well as America's future.
The first thing I noticed was the Sun in Cancer with both traditional benefic planets – Venus and Jupiter – close by. That's an amazing omen. Our founding fathers either had an incredible stroke of luck (or, some conspiracy theorists might say, some occult knowledge) working in their favor when they signed the Declaration of Independence.
Unfortunately, they also had Mercury retrograde in the same sign to contend with…
Cancer also rules heritage, something that's deeply ingrained in the American way of life. As a nation of immigrants, we're encouraged to always "remember where you came from," with utmost respect for the family. And with family comes food, another inherently Cancerian realm – in particular comfort food, something our nation can do a little too well.
Cancer is also associated with hospitality, an American (especially Southern) speciality. With Venus and Jupiter here, it's how we relate to and show our love to others, and it's integral to our cultural philosophy. Mercury retrograde here in the USA birth chart means it might not always sound sincere, but when an American hopes you "have a nice day!" – we do generally mean it.
In contrast, Sagittarius rising gives America its "young, scrappy, and hungry" swagger.  Sagittarius ascendants are common among rebels, idealists, and philosophers – all archetypes embodied by the founding fathers. Competition comes naturally to this sign, as it has the United States, for better or for worse, at various periods during our nation's history. Consider in particular the westward expansion, the early days of NASA, and the Cold War.
Saturn transited America's ascendant from November to December last year, and will be hovering close by again throughout the summer of 2016. In close proximity to the ascendant, Saturn has changed and will continue to change we way we view ourselves as a nation.
What makes an American? Saturn is a difficult energy to contend with and, sadly, this conversation has taken a negative turn. It's important to also remember that since Saturn rules karma, whatever we sow now, we will reap. If you are American, I invite you to work tireasly to invite more peace, acceptance, and openness into the American identity.
The United States also has Pluto in Capricorn, and will have a Pluto Return from 2022 to 2024. Because of his slow movement – it takes him 14 years to transit one sign! – it's impossible for humans to have a Pluto transit at this point in time, but charts for events or countries can experience one. And since Pluto rules the cycle of death and rebirth, when he returns to his placement in the birth chart, an intensely potent transformational energy  is released. 2024 is an election year, so let's hope the outlook then is much more positive than it is today!
Another important point in America's chart is Chiron in Aries. Chiron is an asteroid named for the centaur that trained Hercules and other Greco-Roman heroes for their great battles. His presence points out an area that will return again and again for healing: in this case, that's violence. Gun violence numbers in the United States wildly surpass those of other nations; yet, we can't seem to let this go.
And so enter Chiron in Aries, making the Second Amendment the eternal dilemma our culture can't seem to solve. Visionary Uranus transited the country's Chiron in April and will do so again in December – so perhaps this will help us find a healing solution to the gun control debate.
In September meanwhile, Jupiter and the North Node in alignment with America's Neptune and Midheaven in Virgo bring humanitarian efforts and the spiritual wellbeing of all people to center stage. If there were ever a time to see big victories for marginalized groups, this would be it!
Shortly thereafter, Jupiter moves into Libra –  creating an exceptionally lucky aspect called a Grand Air Trine, with the country's Moon in Aquarius and Mars in Gemini. The element of Air rules communication and logic, so this should help everyone keep a clear head and healthy level of detachment throughout the rest of the election cycle.