Step fully into your light for an honest relationship that shows you how to love and be loved, says Hannah Bier. Artwork: "Lovers" by Marina Gonzalez via Behance.net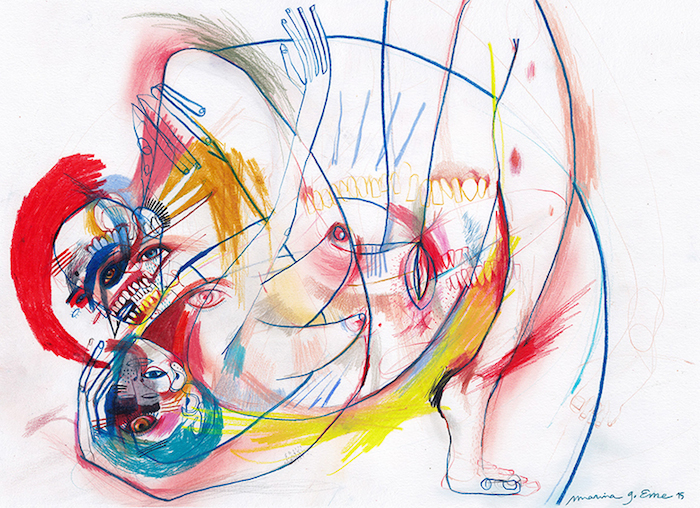 They told me that true love was sweet and sticky. They told me that if I manage to stay obedient and pure, a Prince will come and save me. He will wear tight-ass leggings and put me in a castle, where we will have mediocre sex until the end of time.
Well, my dating life used to be land mine after land mine and I know all too well about the brain fuck of modern societies' views on romantic love. And it's time to stop shitting ourselves and get real about what truly enlightening love looks like.
Here's what you need to know if you want a mindful relationship where you're free to love fiercely and be loved rapturously:
1. LOVE THEM SO MUCH THAT YOU PISS THEM OFF
Relationships that are either dysfunctional or incredibly boring share one common trait: the lovers dance around one another trying not to piss each other off. The truth is, the best thing you can do is to be your wildest, most obnoxious self, especially around the people you want to keep in your life.
We've been through tremendous amounts of family programming, plus the societal conditioning that piles a ton of limiting beliefs on top of the unhealed trauma we've amassed over the years. As a result of our lived experiences, we develop vices and behavioral patterns for dancing around our true fears and desires. It becomes easier to surround ourselves with people who join in this dance with us, and to never even try to get off auto-pilot.
Being your awakened and audaciously high-maintenance self means dancing in the way of your lover, and interrupting their pattern. It means being the one who loves them enough to not enable them to keep re-living their past. So do not restrict your own beautiful range of expression to accommodate their sleep-walking.
Just being you, you are going to piss people off who'd rather not wake up—especially those closest to you. But it is an act of fierce love to make them deal with their shit instead of trying to make it easy for them.
It is your business to love, not to look the other way. But too often this is misunderstood, and people make it their business to keep the people they love comfortably numb. If you want to support the spiritual evolution of a person you've come to care deeply for, let yourself be difficult and speak your truth.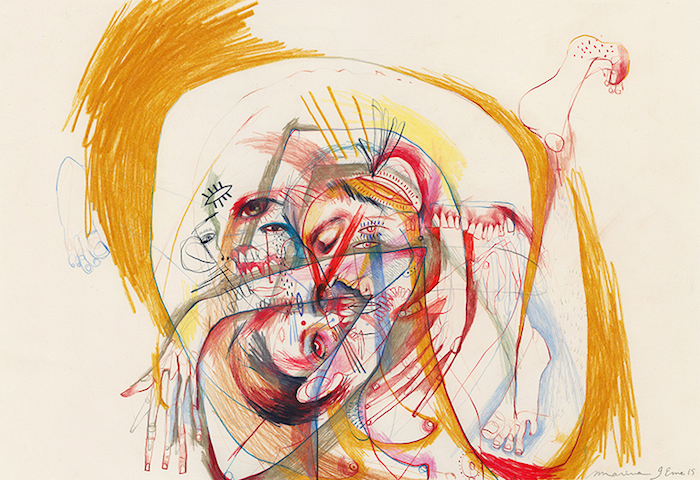 2. TELL THE TRUTH
The #1 reason relationships end is because the lovers prioritize their own sense of comfort over the relationship. The glue for any mindful relationship is emotional intimacy, for no intimacy means no connection, and therefore no point to the partnership.
In order to keep the juices flowing, you need to continuously gather the courage to say the things you almost daren't. You have to have the courage to be vulnerable and to make yourself look like an idiot. You have to value the relationship more than the desires of your own ego.
You can either be comfortable or be loved. Because if you don't step up and show yourself in all your messy glory, it is simply hard to love you. We need to see you, to be able to love you. Don't blame your shallow conflicts about who bought the wrong toilet paper for the deterioration of your relationship.
Every conflict is an opportunity to stand up and tell the real truth. To throw your lover on the bed and to show them how deeply you want to be with them. Fuck them until they know how much you love them. Or to keep screaming and making up stories, so that you can stay comfortable and lonely. It is completely up to you to show up and give it your all.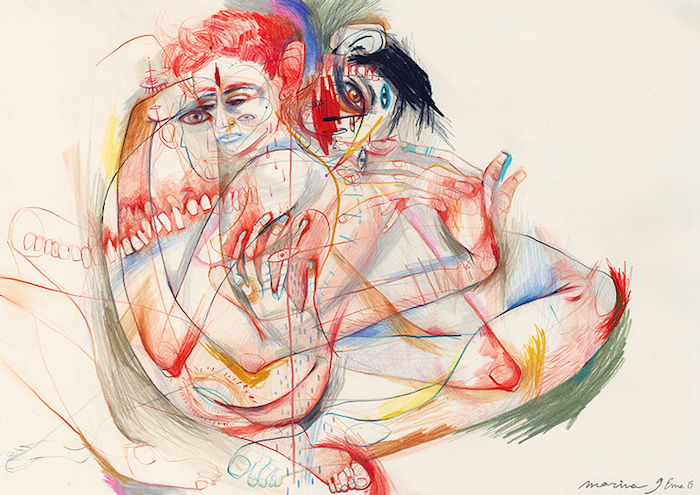 3. HOLD THEM THE WAY YOU WANT THEM TO HOLD YOU
It is your job to see people for who they truly are. We all have a tendency to downplay our brilliance, to dim our lights, so that we can keep living within what feel like safe boundaries of being. If we never reveal our true nature, we will never make ourselves vulnerable, and we won't be subject to any criticism.
But you know this won't work.
By covering up what we really want and settling for something less, we are directing our creative force against ourselves. Playing small is lethal, because every heartfelt dream contains the energy to make it happen. If we pull back instead of going full blast, the energy intended to help you take massive action ends up being trapped in your body where it will slowly kill you.
Don't let the people you love hurt themselves like that. See them for the genius they truly are. Remind them of how you see them and make a vow to only speak to their higher selves.
How do you want the people you love to show up for life? Don't you want them to be empowered as creators, infinitely brilliant artists, and deeply loving souls? Hold them the way you want them to show up. Humans are forgetful, make it a habit to remind people of what they really need to understand about themselves.
This, is fierce love.