This week, purging and clearing have been the themes of my mystical life…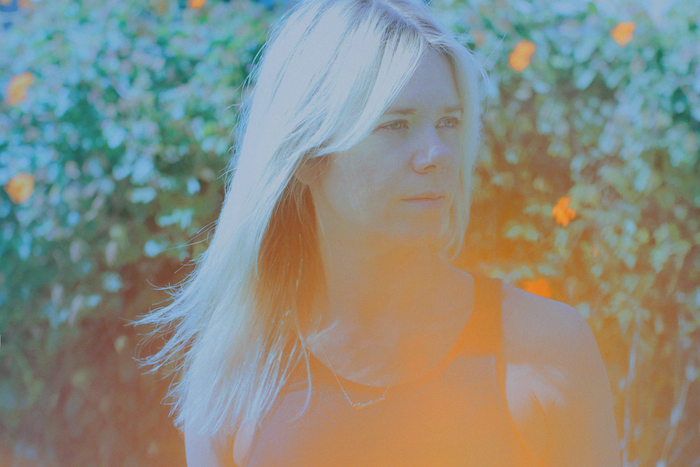 I experienced an energetic breakout. Okay, this sounds like it's gonna be about some radical consciousness shift resulting from a mind-blowing new healing technique…but actually it's the tale of an aggressive outbreak of pimples in my mystical life. Ew. Gross. I know. But please bear with me, as these aren't just any old pimples – I believe they are the result of an ongoing energetic detox.
Because WTF. I've been eating cleaner than ever since going full vegan and cutting out all alcohol over a month ago. As a result (I'm just guessing here) I've been sleeping like a baby, and experiencing "perfect" digestion for the first time in like forever. I've also been taking my supplements, letting all kinds of emotional s*** go, and feeling light of spirit and supremely optimistic about life – all the ingredients, surely, for radiant skin. And yet, not since my early teens have I seen zits like these!
It felt like time to consult facialist to the Numinati, Britta Plug, who brings a deep level of energetic healing to her sessions. My question: could this bout of extra clean living actually be the cause of my skissues (skin issues?) In a word: Yes! "We know that trapped emotional energy can cause sickness and disease, so it makes sense that we might actually see or feel it coming out," she explained. "And if it's really deep stuff, this could get a little gunky."
In Ayurvedic medicine, she said, it's also believed that the skin is the final frontier for toxins leaving the system – "once it's showing up on the skin, chances are it's been going through an internal process for a while" (i.e. affecting digestion, sleep, mood, etc). All of which made me feel WAY better about my current pizza face. In fact, I've even been able to embrace the pimples as evidence the deeper emotional clearing I've been doing over the past few months is working! Here are some tips Britta gave me for speeding up the process:
– Dry body brushing and Epsom salt baths – to help the lymph system clear that shiz out faster
– A Manuka honey mask – mix half a teaspoon mixed with water, spread on the skin and leave for up to an hour to speed up the healing process
– Accupuncture and massage – to keep the chi flowing, and assist the energetic detox further
I went on a healing hang date. As in, rather than do dinner or a yoga class as an excuse for a gossip with my Goddess gang, we got together to do a Family Constellation. It was my friend Alexandra's idea. "I need to do a Constellation very soon. Venus retro has been kickin' my butt, forcing me to really clear out and rethink! I would love to do this with you strong lovely women…" went the email. And well, how could we refuse?
You can read about what a Constellation is here, but it's basically a form of group therapy that gets deep into your family patterns in a totally mystical way. I've only ever done it with strangers (not as scary as it sounds), and the results have BLOWN MY MIND. But with two women I know, who know me and elements of my story already, and who I knew I could trust implicitly with whatever came up? Next level.
Of course we bought snacks (our facilitator Marine even baked a vegan lavender cake) and caught up about the other stuff going on in our lives, and the session ended up lasting four hours. Totally  recommended next time you and a gal pal are in the market for more than your average dinner date.
I finally Kondo'd my condo. I might actually be the last person on the planet to read Marie Kondo's The Life-Changing Magic of Tidying Up, but since I'm about to move (for the fourth time in as many years), and since I <3 tidying up big time anyway (seriously where is the Virgo hiding out in my chart?), I figured it was time to just get on this bandwagon.
And I quickly realized that "magic" is the operative word in the title, plus the reason, I believe, this little book has resonated so strongly with so many gazillions of people. Yes, there have been all the practical benefits (cleaner, neater apartment + A LOT of credit to spend in my local clothing exchange), but here are a few of Marie's more mystical life lessons:
On tidying as meditation: "The work of carefully considering each object I own to see whether it sparks joy inside me, is like conversing with myself through the medium of my possessions."
On healing through tidying: "If you can't feel relaxed in a clean and tidy room, try confronting your feeling of anxiety. It may cast a light on what's really bothering you."
On tidying as personal evolution: "To truly cherish the things that are important to you, you must first discard those that have outlived their purpose."
On wardrobe reiki: "When we take our clothes in our hands and fold them neatly, we are, I believe, transmitting energy which has a positive effect on our clothes."
Conclusion? Marie Kondo is a totally witchcore modern mystic. LOVE!