Go slow, find your community, keep doing the work. Why these are my three top tips for pursuing your spiritual passion project …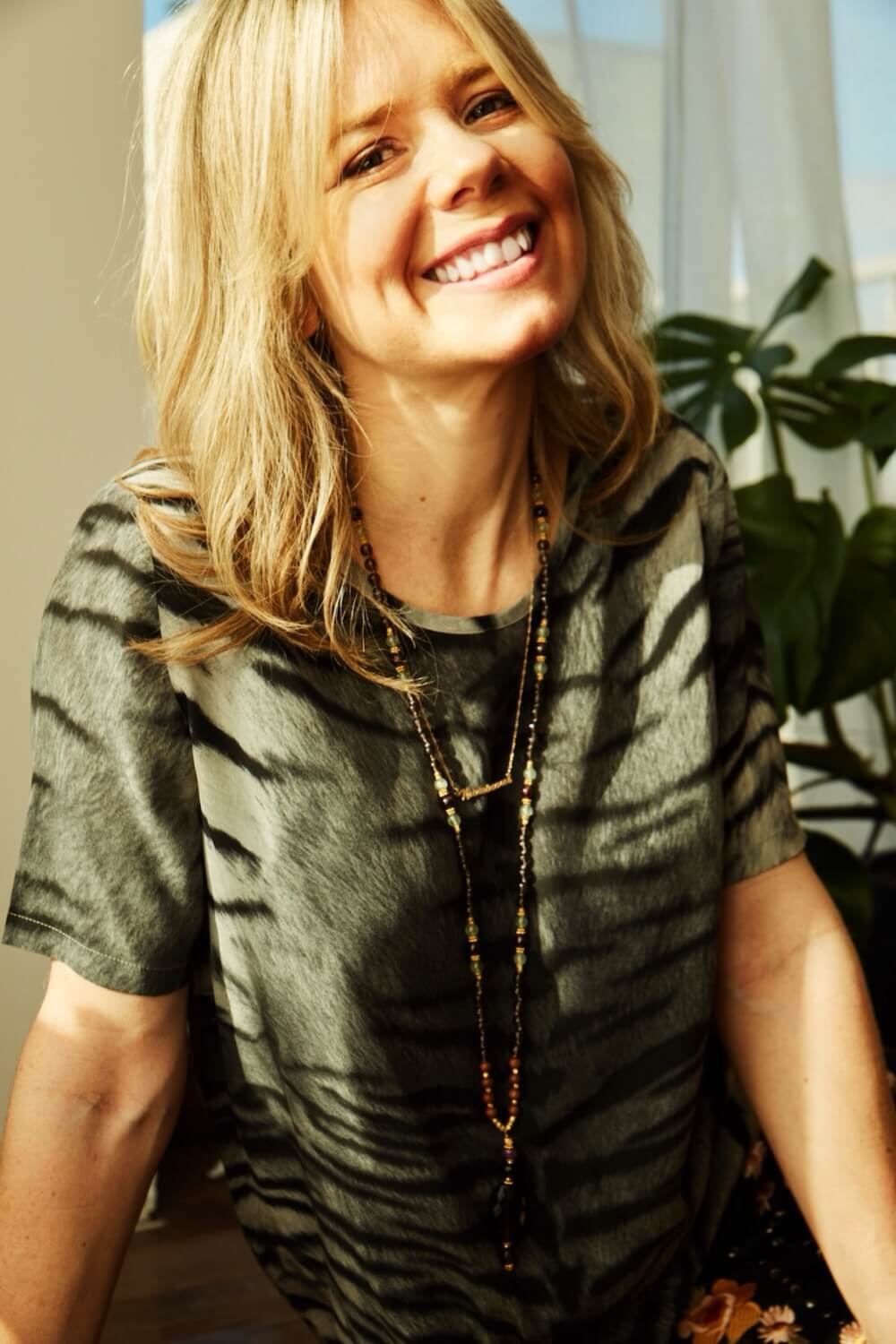 I met Neetz at a book reading event I did at CAP Beauty in NYC's West Village. She'd read my book, bought it for all her friends (thank you Neetz!), and was excited that I was doing a reading just a couple of streets away from her apartment. When we chatted, we worked out that I'd actually lived opposite her building when I first moved to the city back in 2012. Yo, serendipity!
We met up again as she wanted to tell me about a sideline she'd begun working on creating custom one-of-a-kind malas, in part inspired by Material Girl, Mystical World. The chapter on dharma, in particular, had struck a chord. Pondering her own life purpose, she'd decided to listen to her intuition for once, which had been steering her towards a store selling crystal beads that she passed on her way to work.
Before long, she was creating malas for herself, her husband, her family and friends. Then people at her local yoga studio. There had been beautiful stories of hope and healing. And now she was offering to make one for me.
I've never had a mala before. As I'm not a Hindu or a particularly dedicated yogi, I hadn't thought they were necessarily "for me." But Neetz described her creations as more like personal talismans, since each and every stone was selected with intention based on a personal, 1-2-1 consultation.
For my mala, she wound up using garnets (for creativity), phrenite (spiritual growth), and smoky quartz (grounding), with a large smoky quartz to anchor it. She even added a beautiful natural ruby! My namesake stone, said to bring passion and prosperity. I've worn it ever since, finding it brings me confidence and a feeling of home—especially comforting any time I'm out of my comfort zone.
And while my mala and its story are lovely, and I would definitely suggest you check out Neetz and her work, it's part of a bigger narrative that's been unfolding for me.
>>>
When I wrote my book, I had a couple of goals. I saw it as a way to continue my mission of breaking the stigma around all things "woowoo," and at the same time introduce a wider audience to the tools and practices that had been transforming my life—inside and out—since I launched The Numinous back in 2013.
Writing from the perspective of my personal experiences was the only way I knew how to do this. I also figured this would be a way to demonstrate how tools like astrology and tarot, for example, could not only merge seamlessly with "modern" life—but were perhaps also the VITAL MISSING PART OF THE PUZZLE for so many people who felt disillusioned with a patriarchal, capitalist system, that valued progress over people, and the accumulation of things over the pursuit of true fulfilment.
What I didn't expect, but which I guess was my subconscious / real reason for writing it, was that so many people would read it and be inspired to embark on similar transformational journeys of their own. But already this year, I have been inundated with people sharing exactly this. Since the book came out in May 2017, I guess it's taken 9 months or so (funny, that) for my early readers to heed the call, feel the fear, and get on with doing their dharma anyway!
The woman who's started a spiritual platform for teenage girls. Another who quit her job as a lawyer and is going back to design school in her mid-fifties. The NYC PR maven moving out of fashion and into building the careers of mystics and healers. The readers who've been inspired to make similar changes, and who've joined Moon Club to feel supported in their missions.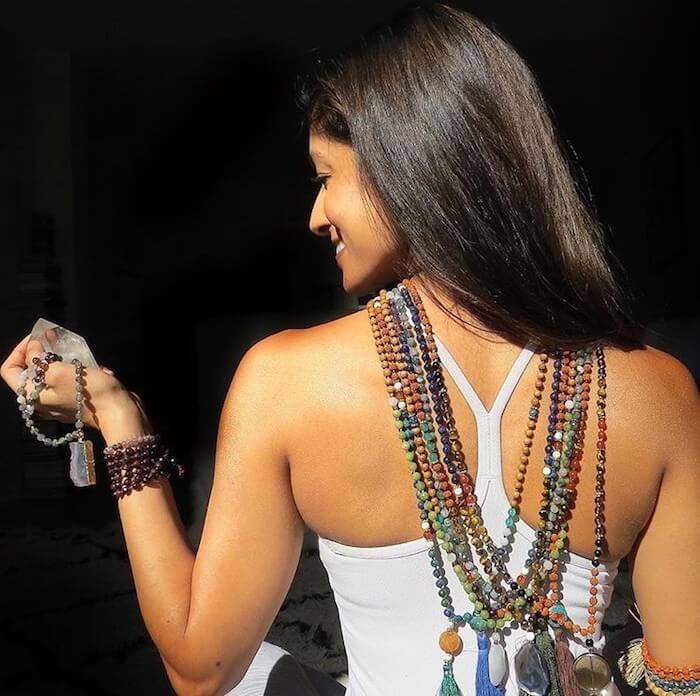 Neetz is one of a long list of Mystical Girls beginning to make moves on the Material World as we know it. Up the matriarchy! Somebody even called it the "Ruby ripple" effect—and if it means my book is in any way helping create a shift to a more emotional, intuitive, and healing-centered economy, then I'll take it!
By the way, this post is NOT all like, "now you gotta go buy my book." I'm just saying that if you, too, are feeling the call to pursue your (spiritually aligned) passion project, you're so not alone. In fact, you are part of what is beginning to feel like a movement. Take comfort in this. We're all in it together.
>>>
There are also a few key pieces of advice I've been dishing out to wannabe matri-preneurs (?!), those busy transitioning passion-led side-hustles into game-changing main-hustles. Based again on my own findings and experience, here are my top 3:
1 // Treat your business like your baby. Meaning, DO NOT make it have to pay your rent right off the bat. Think about it: would you expect your child to start paying their way before you'd nurtured them, educated them, and were confident they were gonna be able to fend for themselves?! A project that's born of your passion and intuition is a part of you. Allow it to grow and develop in its own time—and think about ways the skills and experience from your old life can support you as you build your new one.
2 // Find your community. This may be a women's circle, conscious entrepreneurs club, an official coach or mentor, or even just a few close friends who "get it." But when you're in the business of breaking old paradigms (personal and societal) you WILL find yourself suffering regular bouts of imposter syndrome / self-doubt, and you WILL need loving cheerleaders and shoulders to cry on. This is one of the reasons Alexandra Roxo and I created Moon Club—which is also a community that give US the support we need.
3 // Keep working on you. The more you align with your purpose, the more conditioning and "other people's stories" about you and what you "should" be doing with your life, you will likely be confronted with daily. The tools in my book are essentially ALL in service of a) becoming aware this conditioning even exists (its influence can be so subtle!), and b) discovering your personal truths. Truths that are ROCKET FUEL for your passion projects. It might feel like a "luxury" to invest in readings, energy work, and other healing modalities (like getting a custom mala!), especially while you're in a career transition. But you can always ask friends to do an exchange (see tip #2), and the clearer your channel, the faster you'll manifest your mission!
>>>
Discover more about Neetz and her malas HERE, get your copy of Material Girl, Mystical World HERE, and learn more about our Moon Club community HERE. Because I love you!